Netflix Series Cancels Production After Disputes Over Gay Character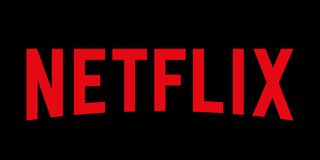 Another Netflix production has been cancelled, only this time the series never even made it to air. The Turkish original series If Only was supposed to be produced by Ay Yapim, Turkey's leading production company, for Netflix. However, the streaming service opted to cancel If Only altogether after disputes surfaced over the inclusion of a gay character on the TV show.
The drama series was set to follow the lives of couple Reyhan and Nadir in a storyline where the former who was not happy in her marriage. According to Variety, Turkish authorities wouldn't allow the series to film in the country after it was revealed that the script included a gay character. Instead of changing the script for If Only, the folks at Netflix decided to cancel production and take the loss, paying pre-production costs as well.
If Only isn't the only Turkish show Netflix has developed with Ay Yapim. Love 101 made a splash when folks on the internet began speculating that one of the characters would be revealed as gay on the show, with some calling to boycott Netflix over the mere speculation. It was confirmed that Love 101 did not include a gay character, but those who were displeased with the idea were fairly loud about it.
Despite the controversy, there are currently five Turkish originals being developed at Netflix. The Protector (pictured above) was the first Turkish TV show released by the streaming service, which has received generally positive acclaim. A Netflix representative didn't speak directly about the cancellation of If Only, but cited the streamer's continuing efforts to produce original Turkish content. Read the statement below:
This isn't the first — and likely not the last — grievance Netflix execs have faced when putting out global content. Media censorship isn't new either, with China removing six LGBTQ-related scenes from the film Bohemian Rhapsody and Lady Bird being censored in Australia for language. Sometimes, streaming services censor and edit footage of its own movies and TV shows to fit content to local censorship rules as well.
What's more, Netflix released a report earlier this year that revealed the nine TV and movies the streamer was forced to pull after government demand. In December, The First Temptation of Christ caused quite a stir, with many calling for Netflix to remove the satirical Christmas special that depicted Jesus as a gay man.
In the meantime, there are plenty of Netflix originals to stream right now, so be sure to check out our 2020 premiere guide. For more on what to watch in the coming months, be sure to swing by our fall TV schedule.
Your Daily Blend of Entertainment News
Your Daily Blend of Entertainment News
Thank you for signing up to CinemaBlend. You will receive a verification email shortly.
There was a problem. Please refresh the page and try again.