The Bachelorette: 6 Questions About Clare Crawley And Tayshia Adams' Season 16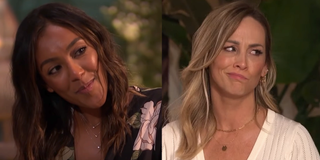 Wow. Guys? It's almost here! After waiting for many long months and dealing with one unexpected delay after another, we are finally just a few days away from the Season 16 premiere of The Bachelorette! As I'm sure absolutely all of Bachelor Nation has heard by now, not only will the new season be giving franchise veteran Clare Crawley her fifth chance at finding her forever love on television, but (reportedly) Tayshia Adams will also (supposedly) be stepping in to take over the Bachelorette reins once Clare (allegedly) discovers the hot man for her among all of the suitors chosen for this season.
If you've been paying any attention at all to news about The Bachelorette lately, then you know that there seems to be a lot of upheaval which went on when they finally had the opportunity to film Season 16. If you're like me (and former Bachelor Nick Viall, for that matter) you probably have a ton of questions about what we're actually going to see when the show premieres on Tuesday, October 13. So, let's go ahead and break down the six major questions we still have about Clare Crawley's and Tayshia Adams' Season 16 of The Bachelorette!
Is ABC Really Never Going To Confirm That Tayshia Is Also The Bachelorette In Season 16?
Well, this is a sticky wicket for those who work behind the scenes on The Bachelorette. What we've all heard is that Clare managed to actually, totally fall in love with one of her suitors, Dale Moss, only about 12 days into filming. While reports differ on just how much chaos that caused with the filming of the show (Reality Steve believes that production was very much ready for Clare and Dale to be so into each other that they'd want to ride off together early on), the information that's been rolling around since then is that Tayshia was called in to take over as rose-giver.
The problem, of course, is that no one behind The Bachelorette, and no one at ABC has ever bothered to confirm that Tayshia is even on the show this season. Not even Chris Harrison would cop to what we've all heard is true: Tayshia is also our Season 16 Bachelorette. On one hand, if all of this really did happen, it would be the biggest thing that's ever been seen on a Bachelor show, so I get that they want to hold on to the surprise. At the same time, we've had so many reports come out and say it's true, that withholding the Tayshia info seems silly now, and has actually angered lots of fans. But, seeing as how the premiere is this week, I expect them to hold on until we actually see our second black Bachelorette on screen.
Did Clare Really Abandon The Bachelorette Days Into Filming?
As I mentioned earlier, no one who's officially in the know about this season has gone on record to say that any of the reports are true. Right now fans are left with a big ol' rumor when it comes to what goes down in Season 16. But, the reports which leaked out at the beginning of August did, in fact, say that Clare quit the show, after becoming a bit difficult by cancelling cocktail parties, dates and the like, apparently because she was already super hot to trot for Dale.
Here's the wrinkle: not only do we not know whether or not this season will be completely filled with Clare, we also don't know if she really quit. Reality Steve has gotten intel on this season which led him to believe that production had enough conversations with Clare before filming to know she'd probably want to back out early into filming, because of Dale. As such, they had Tayshia at the Palm Springs resort where they filmed, all quarantined and ready to go when it became clear that the Clare / Dale love train was eager to leave the station. Then, the producers sat Clare down, and suggested that she just leave, so that they could get her out of the way. I truly cannot wait to see if any of this ends up on screen.
Is Clare Really In Love With Dale Moss?
Well, like, what is love, anyway, you guys? In all seriousness, since all of the rumors began that Clare left The Bachelorette because she'd gotten all hot-in-the-pants for one of her suitors, the only name we've heard as said love object has been Dale Moss. I'm going to guess that, whatever truly happens when we have a chance to set our sights on the season, it will (at the very least) become supremely clear, supremely early on, that Clare and Dale only have eyes (and other assorted body parts) for each other.
Now, this does beg another very much related question. Are Clare and Dale really in love, or were they just so into each other and Clare so determined to spend as much time with the former football player as possible that leaving to try a relationship simply felt like a better option? There are several reports which say the duo is already engaged. Either way, it's hard not to wish these two crazy kids the best of luck, because we all know that couples from this franchise rarely last for very long. If Dale has already popped the question, I sure hope they have a looooooong engagement, and that it helps them see their romance as clearly as can be.
How Long Will Clare Be Shown On The Bachelorette Season 16?
I am so very confused about this one, and have high hopes for the answer to go the way I want, which would be that we get maybe two episodes with Clare and then Tayshia comes on the scene. Right now, of course, we don't know how this is going to go. We could get two episodes of Clare drama, have Tayshia arrive and take over, but then have Clare and Dale stick around so that our elder stateswoman of Bachelor Nation can tutor Tayshia on handing out roses and dating 50,000 dudes at once.
Another option is that we continue to see Clare and Dale, and get to watch more of their love story unfold without the distraction of... anything, really. You know, because they'd still be stuck at the resort in Palm Springs and without any contact with the outside world. It would be interesting to see how they relate to each other without the usual Bachelorette shenanigans, but, at the same time, it would pull focus from Tayshia. And, if she's the new lead, the show needs to let her be the lead and not spend any significant time on Dare. (Dale and Clare, get it?)
Does Tayshia Get A Full Season's Worth Of The Bachelorette Episodes?
Again, ABC is committed to pretending that Tayshia has nothing to do with Season 16, but does that mean all of the clips of Clare we've seen happen in two episodes, or is there more of her? Even if we do only get two weeks of Dare, Tayshia would now be cheated out of two weeks of air time, correct?
My sincerest hope is that we get an extra episode or two to help fill in the blanks. Tayshia deserves a full Bachelorette season in which to recover from the John Paul Jones of it all. This really shouldn't be hard to do, either, because there is hardly anything on television right now. If the people at ABC can't make room for four extra hours of Tayshia this fall, they're not even trying.
Will Tayshia Have To Date Clare's Cast-offs?
OK, people. I don't like this idea one teensy little bit, but, is Tayshia really going to have to date all of the men left over after Dare takes its bow and rides off into the sweaty Palm Springs sunset? Even though, at some point, everyone in Bachelor Nation has dated someone's leftovers, for some reason I find this unbelievably icky. What if there are guys who are actually there to try and woo Clare? Will they stick around once she leaves and give Tayshia a shot? And, if so, should she really want them to?
What about the fact that Clare certainly had time to send at least a few guys home? Are they going to bring the roseless back for Tayshia? Does she get some all-new men to replace the ones Clare kicked to the curb? I have so many questions, folks. Here's one more: Is it October 13 yet?
Luckily, we no longer have much time between us and The Bachelorette answers we so desire, as the show starts (on a new night) next Tuesday, October 13 at 8 p.m. EST.
Your Daily Blend of Entertainment News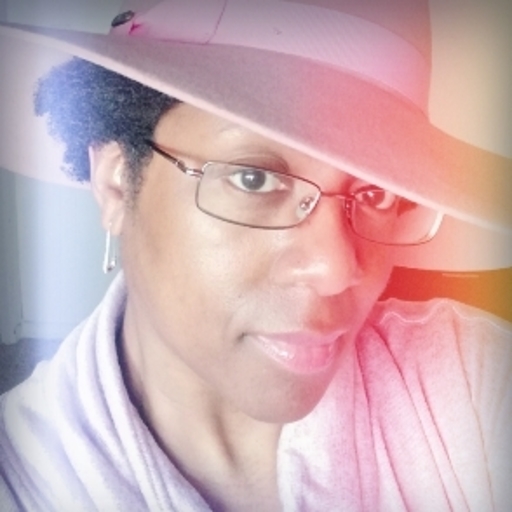 Yennefer's apprentice, Gilmore Girl; will Vulcan nerve pinch pretty much anyone if prompted with cheese...Yes, even Jamie Fraser.