Big Brother Spoilers: Who Will Be Evicted Week 9?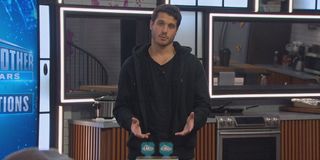 Warning! The following contains spoilers from the Big Brother All-Stars live feeds as of Tuesday, October 6. Read at your own risk!
We're down to the final weeks of Big Brother All-Stars, and what could be the key eviction that decides how the rest of this game plays out. Cody Calafiore's Head of Household win led to Tyler Crispen and Christmas Abbott landing on the block, but due to the number of people left in the house, the decision on who stays and goes isn't really his to make.
So who do Memphis Garrett, Nicole Franzel, and Enzo Palumbo think needs to leave the house? As of right now, it's looking like Tyler Crispen will be the one to exit, though there is a chance he could be saved before Thursday's eviction. Here's the reason why he's the target over Christmas, and some other variables that could come into play before the eviction.
Two Wise Guys Have Their Eyes On The Prize
Cody Calafiore originally made these nominations with the intention of getting out Christmas Abbott, but as I mentioned earlier, he doesn't really have the say. Nicole Franzel and Memphis Garrett want Tyler Crispen out, and Enzo Palumbo is fine with that as well. Nicole mainly just wants revenge on Tyler for nominating her, but obviously, Enzo and Memphis want to protect the other member of their Wise Guys alliance, Christmas Abbott.
Cody had originally hoped that he could get Christmas eliminated in order to weaken Memphis and force him to commit to the incarnation of the Wise Guys that he's a part of, and that plan might have worked had he not won this week's Head of Household. Now, the temptation is strong for Memphis and Enzo to keep Christmas and have a 75% chance of winning this week's HOH provided they beat Nicole. With Tyler gone, Enzo/Christmas/Memphis can safely nominate Cody and Nicole, and take out at least one of them.
Ideally, the target would be Cody, who has run the game since the very beginning. For this plan to work they really only have to make sure he loses the veto, which may be easier said than done. Anyway, keeping Tyler kind of ruins that all-too-perfect scenario for Memphis and Enzo, and clipping their ally Christmas doesn't really benefit them. They may tell Cody that Christmas is going next week, but I highly doubt either truly think that is the plan.
Could Tyler Potentially Save Himself By Exposing The Plan?
Tyler Crispen has had a rough run on Big Brother All-Stars, but I believe he still has a slight chance at saving himself. For his plan to work, however, he's going to need to drive the point home to Cody Calafiore that he will be a target next week, which Cody hasn't even considered. In fact, everyone but Cody seems to understand that he's in a bad position, and that next week could make all the scheming he's done all season for naught.
As mentioned earlier, it's hard to see any scenario other than a Nicole Franzel HOH where Cody isn't up on the block. Nicole has not won a single competition in Big Brother All-Stars, and everyone left in the game to this point has won at least two. She's been putting all her eggs in one basket hoping the memory competition is on the way this Thursday, but if the competition is physical in any way, I think she's at a distinct disadvantage.
Basically, Cody needs a strong competitive player that will work for him in the upcoming HOH competition, and Tyler Crispen could be that person. Plus, if Tyler is saved over Christmas, Enzo has less of a reason to betray Cody, and Memphis will have to divert his attention to account for Tyler now that he's down an ally. If Cody could see the light, or Tyler could make Cody see the light, we could see a late push to save him and blindside Christmas on eviction night.
Unfortunately, Cody Calafiore is still somewhat unaware of the fact that everyone is onto his game of taking Nicole Franzel to the Final 2. In fact, it seems like a lot of them are interested in using that strategy for themselves, which would totally be possible if Cody is eliminated next week. Nicole is a former winner who burned a lot of her jury votes with complicated lies and hasn't won a competition all of Big Brother All-Stars. In short, she's going to be someone anyone left will win against, and that's more ideal than taking the honorable route of going to the end against an equally strong competitor.
If He Stayed, Would Tyler Win The Game?
If (and that's a big if) Tyler Crispen survived the week, one has to wonder if he could ride that wave and win the game. Personally, I don't see it happening because losing Christmas means he's out of allies, and would likely continuously be targeted until the Final 3. While Tyler has been known as a comp beast, he has not been quite as dominant in Big Brother All-Stars. He has a fair share of wins, but not so many that I think he'd be able to survive a couple of weeks worth of being on the block or potentially backdoored by those left in the game.
Frankly, it may just be his time to go to the jury house and to let the players in a better position play. Let's not forget that Tyler was only just talking about how he didn't want to play the game a month ago, so it would be a pretty big kick in the teeth to former players for him to make it to the end of the game and potentially win. Maybe he can spend what little time he has left in sequester mending some bridges with Dani Briones and Da'Vonne Rogers, and being thankful that he didn't have to hang out in jury nearly as long as some other players.
Big Brother All-Stars airs on CBS Mondays, Wednesdays, and Thursdays at 8:00 p.m. ET. Continue to stick with CinemaBlend for more on the game, and for the latest news happening in television and movies.
Your Daily Blend of Entertainment News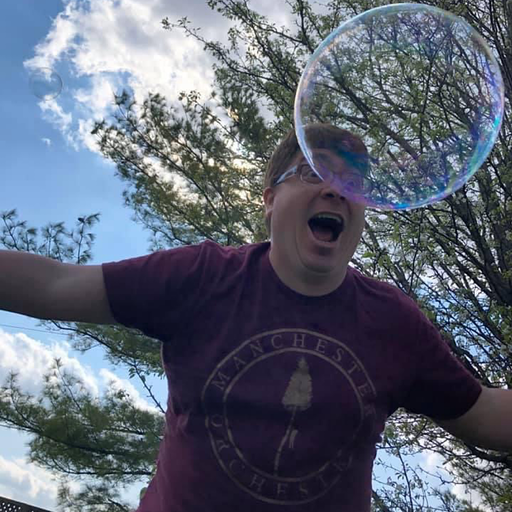 Mick contains multitudes and balances his time reporting on big happenings in the world of Star Trek, the WWE, reality television, and other sci-fi shows.