How Fargo's E'myri Crutchfield Was Inspired By Timothy Olyphant, And What's Coming Next For Ethelrida And Oraetta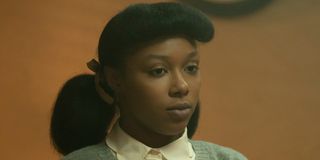 Spoilers for Fargo's latest episode – "The Birthplace of Civilization" – lie ahead.
The fourth season of Fargo is moving right along, as viewers continue to get caught up in the brewing war between rival crime syndicate families led by Chris Rock's Loy Cannon and Jason Schwartzman's Josto Fadda. But in the midst of the crime and bloodshed, there's also the story of Ethelrida Smutny, an intelligent and progressive teenage girl who finds herself dealing with adult problems as she navigates the primitive world of 1950s Kansas City. "The Birthplace of Civilization" gave her some big choices to make, and up-and-comer E'myri Crutchfield had some keen thoughts on her character's journey, what she learned from scene partner Timothy Olyphant and how things could play out for Ethelrida and Oraetta.
Ethelrida is a young woman who's very ahead her time and not afraid to speak her mind, two things that E'myri Crutchfield savors. In this latest episode, the teen was put to the test when Timothy Olyphant's Dick "Deafy" Wickware confronted her at school about her wayward aunt's whereabouts. It was an intense scene, to say the least and, when I spoke to Crutchfield about it, she told me she definitely felt the tension while filming it:
Luckily, Crutchfield found comfort in the fact that the Fargo crew did its best to keep the atmosphere on set as calming as possible to balance out the intensity of the scene. Plus, the scene itself serves as one of the episode's best (and most important) moments. And not only was the actress able to act alongside Timothy Olyphant, but she also learned a thing or two from the seasoned performer:
Of course, Deafy is only one of the many eccentric characters that Crutchfield's Ethelrida crosses paths with this season. There's also her neighbor, the seemingly friendly Oraetta Mayflower – a nurse from Minnesota who, for years, has offed many of her patients. In the previous episode, Ethelrida discovered this secret and is now planning to report her. But now that the teen has this knowledge, Crutchfield says things only get more complex from here:
Things are certainly going to heat up between the two, especially since Ethelrida left her journal in Mayflower's closet. But off screen, Crutchfield thoroughly enjoyed working with Jesse Buckley, who plays Oraetta. She finds it both "motivating" and "inspiring" to watch Buckley add small, crucial details to her character.
Ethelrida is always one to do the right thing, as evidenced by her efforts to report Mayflower, but that same moral compass also forced her to out her aunt Zelmare and her outlaw partner, Swannee, to Deafy. This all comes after the two women schooled Ethelrida about the different kinds of people in society – those who do and don't follow the rules. Luckily, E'myri Crutchfield says viewers shouldn't worry about Ethelrida being too discouraged by her decision:
As someone who's rooting for Ethelrida to succeed, it's great to hear that this incident won't cause her to doubt her morals moving forward. And with the different pieces being put in place right now, it would seem that she's going to need it more than ever as the season progresses.
Fargo airs on Sundays at 10 p.m. ET on FX.
Your Daily Blend of Entertainment News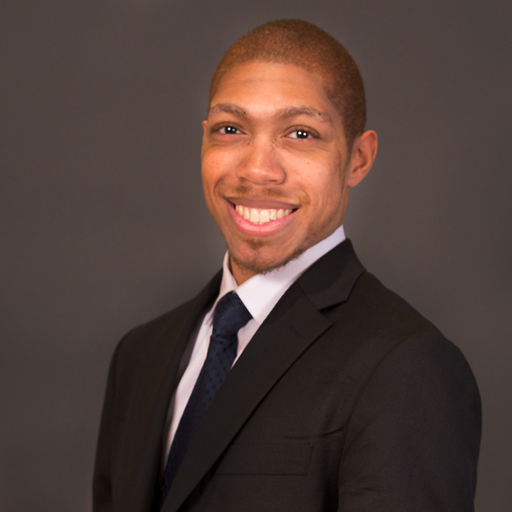 Covering superheroes, sci-fi, comedy, and almost anything else in film and TV. I eat more pizza than the Teenage Mutant Ninja Turtles.