Why 90 Day Fiance Shouldn't Make Couples Relive Bad Fights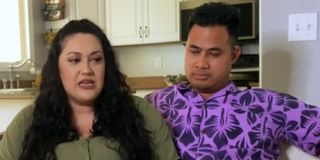 Spoilers ahead for the November 30 installment of 90 Day Fiancé: HEA Strikes Back.
When 90 Day Fiancé announced the "Strikes Back" spinoffs, the shows were advertised as a chance for participants in the franchise to respond to all the criticisms fans made against them during the season. Both B90 Strikes Back and HEA Strikes Back have certainly delivered on that promise, though now that we're midway through the latter of the two, it has also delivered ugly other bits. Couples are being forced to relive their past drama, and unsurprisingly, many aren't thrilled about it.
This has become especially apparent in 90 Day Fiancé: HEA Strikes Back, where a majority of the participants are couples struggling in their current relationships after getting married. Viewers are getting to hear the perspective of folks like Kalani Faagata and Asuelu Pulaa, and Tania Maduro and Syngin Colchester's drama. While the additional insight is good, it seems apparent that many of these situations are still sour subjects for all parties involved.
And when that's the case, 90 Day Fiancé: HEA Strikes Back suffers as a result. Perhaps the most painful scenes to watch are the ones with Asuelu and Kalani reliving Asuelu's family asking for money. Asuelu looks to be trying to intentionally space out to avoid getting angry during segments, while Kalani nervously laughs at the things she's said in confessionals. Asuelu even mentioned in the latest episode he'd "tickle her back" when he felt frustrated, perhaps as a signal to lay off the jokes and sassy commentary that the show pushes during tense moments.
Kalani and Asuelu's tension is a bit more restrained, and far from the actual arguments between Tania Maduro and Syngin Colchester during just about every segment they've had so far on 90 Day Fiancé: HEA Strikes Back. It has reached a point where I can accurately predict how the scene will play out between them if it's remotely controversial. The couple will read a comment, the other will agree thinking it's funny, someone will follow up with a snide remark about the other, and then an actual argument will occur that may be related to the scene, or it's completely something different.
It's times like this that I feel dirty watching 90 Day Fiancé: HEA Strikes Back. I feel like by watching Happily Ever After, I'm somewhat responsible for the fights these couples are having. It's not a feeling I like, and when things get too real and too personal, I feel like I'm losing any value gained from the commentary that I could've gotten from an update on social media from all these people. Sometimes, it even feels like the commentary may not be completely honest, just because of the tension of having their significant other in the room with them.
I'm not sure what the solution is, because there are couples like Andrei and Libby Castravet who had stressful seasons they can look back on and laugh at in their segments. Perhaps the solution is talking more with the couples about what they do or don't want to comment on, which could mean losing out on some juicy commentary. With that said, I haven't enjoyed the fights that have happened on 90 Day Fiancé: HEA Strikes Back so far, so I personally think it's a sacrifice worth making.
90 Day Fiancé: HEA Strikes Back airs on TLC Mondays at 8:00 p.m. ET. Continue to stick with CinemaBlend for all the latest in the franchise, and for more news happening in television and movies.
Your Daily Blend of Entertainment News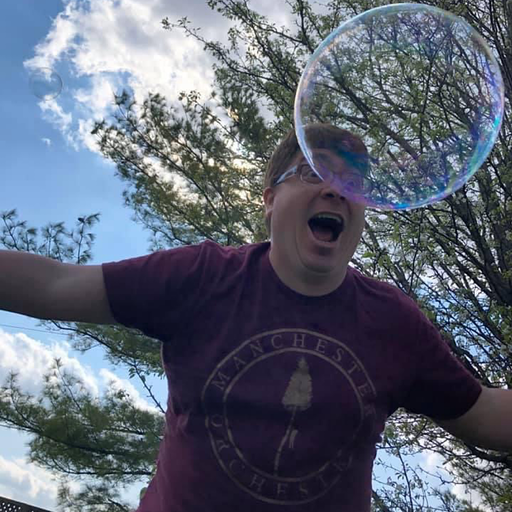 Mick contains multitudes and balances his time reporting on big happenings in the world of Star Trek, the WWE, reality television, and other sci-fi shows.