Forget The Engagement Ring: The Internet Can't Seem To Agree On Gwen Stefani's Wild The Voice Outfit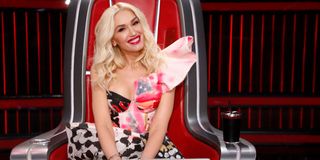 It's a well-known fact that Gwen Stefani likes to take risks with fashion and we see this almost every week when she's competing with her new fiancé Blake Shelton on The Voice. In particular, however, Stefani's post-holiday look on NBC's competition series was a little more notable than usual, but the Internet cannot seem to agree about whether it was a fashion hit or miss. At least, those of us who weren't honed in on her giant engagement ring from Shelton.
I don't know if I'm just used to seeing Gwen Stefani in wild outfits or if I just have questionable taste myself, but I was definitely more focused in on the Ryan Gallagher storyline on Monday night than I was on Stefani's whole vibe. That is until I was perusing around on social media and noticed quite a few people online were noticing her outfit, which was loud, did feature multiple prints and had one giant statement sleeve. You can see the look above.
Some people loved the bold print and how it fits in with Gwen Stefani's style. Literally, there are a litany of posts on Twitter all declaring they "love" this look from Gwenie Gwen Gwen. People who love the outfit were typically offering a comment that was some variation of this fan's sentiment:
Some liked the outfit so much they wanted to know more details about how Gwen Stefani came to wear it on The Voice, even bringing her fiancé Blake Shelton into the conversation. (Shelton has previously saved Stefani from a wardrobe malfunction on the series earlier this season.)
Yet some people were a little more brutal, declaring the outfit to be a definitive miss. This person didn't take a shot at Gwen's taste, but went a step further and blamed the wardrobe department on the show.
Others insulted the look itself, with one person comparing her punk-y dress to gift wrapping. Some people also simply called the look "horrible" and moved on, but it's the insults that are really specific that always stand out.
Though I will say, a few detractor's of Gwen's look on Monday at least tried to be nice and gentle when letting her know they never wanted to see her rock that outfit ever again.
Really, these opinions straight up ran the game, as yet another person had a comment that seemed to be a compliment, though I'm not sure I'd want to be compared to a "crazy kitten" if I were Gwen Stefani.
This isn't the first time an outfit from The Voice has gotten flack online and it doubtless won't be the last. Basically, though, the point is that the outfit was certainly a little more out there than usual for Gwen Stefani. Some people dug it, some didn't, and as usual, the internet could not agree. So, what did you think? Was it an edgy win or a total miss in your book? If you need to take another look, here's one for the road.
Gwen Stefani has tried a lot of different types of outfits during her tenure on NBC's The Voice. This is not the boldest piece she's ever worn on the show, but it certainly does have a lot going on, so I see why it was notable enough that it made a statement, whether positive or negative, with viewers. You can see what she wears next when The Voice airs Mondays and Tuesdays at 8 p.m. ET, only on NBC.
This poll is no longer available.
Your Daily Blend of Entertainment News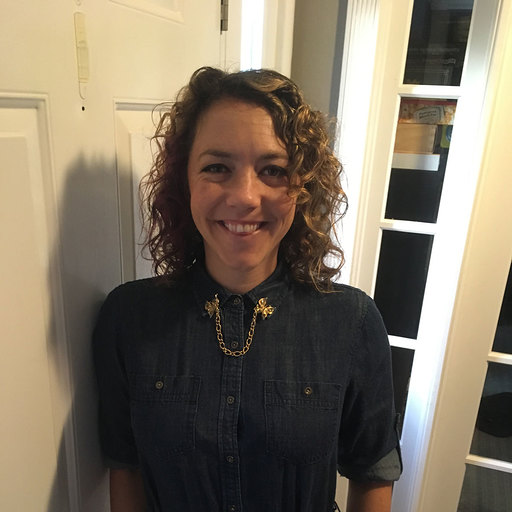 Reality TV fan with a pinch of Disney fairy dust thrown in. Theme park junkie. If you've created a rom-com I've probably watched it.