After The Last Of Us: 10 Video Games That Should Be Adapted As A TV Show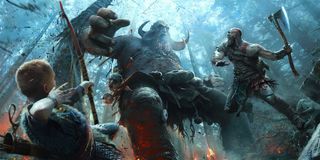 The Last Of Us was the video game of all video games that got me into gaming way back in 2013 – specifically because of the story that the game provided. I found myself enriched in this world of infected, and this story of two unlikely allies growing closer throughout their journey across an abandoned and destroyed United States. An unpopular opinion – I still think Last of Us 2 was just as good, if not a little more bitter. But, clearly, I am not the only person who thought this, as HBO and the creators of the game have greenlit the video game to be turned into a full TV series.
While this news excited me, it also got me thinking about what other video games are out there that could possibly be turned into hit TV shows. I mean look at The Witcher (yes, I know it was a book series but most people know about the video games). That was one of Netflix's biggest hits and a second season is already in production. There is clearly an audience for this type of stuff – and that's what this list is going to look at today. The best video games that could become the next big thing on TV.
God Of War
I'll admit that I wasn't into this game at first because I didn't know much about Norse gods, but holy bologna the story is freaking amazing and the lore is on par with everything. And not only was the most recent entry covering Norse gods, but the older entries in the God of War series covers Greek gods. If this was turned into a TV show, it would be at the heights of Game of Thrones because of how much there is to tell. There have been rumors of a TV show for this genre coming but nothing has been confirmed and that is just a sin.
Red Dead Redemption
The GTA creators are masters in their crafting of open-world games, but Red Dead Redemption is a whole different animal. Their maps are huge, the stories seem to be endless, and besides the main quest-line, the side-quests add a good amount of humor and are a great addition. I personally think with how much there is in just the two games alone, you could easily turn this popular franchise into a TV show like Peaky Blinders or Westworld or something like that. Viewers would love to hear about Arthur Morgan and John Marston and would get lost in their tales. It would be a real wild west hit.
Dark Souls
I feel like Dark Souls is one of those games that literally no one understands because the lore and the story are hidden within the items and the things that you obtain throughout the game. There's no set storyline and the ways in which people speak is a bit confusing. But the gods be damned if the scenery in these games isn't outstandingly beautiful and would make for a beautiful HBO show. And, for something like this, I feel like it would make an excellent TV show because someone else who is producing the show can somehow make sense of the craziness that happens. But not only that, the bosses and the monsters in this are crazy.
Think of The Witcher, but even more bloody, more dangerous, and add on so much to the story. And each of the bosses are an integral part of the story - if you can piece it together. It truly is one of those games you need a taste for, but I feel would be a great TV show.
Horizon Zero Dawn
Now, this is a game that has some absolutely amazing graphics. When I think of the last generation, it's a good tie between this and God of War because you look at this game and the first thing you think is just 'wow,' which is exactly the word that came out of my mouth the moment I first played this. The plot is really interesting as well, set on Alloy, a girl who lives in a world that it out-run by machines, trying to rediscover her past, which takes the player on a wonderful adventure with crazy bosses and battles - it screams TV show looking at this with how stunning not everything looks, but the connections that you grow with the characters as the game progresses. Another awesome PS4 exclusive that could become the next big hit.
The Legend Of Zelda
There's been cartoon series' and comics surrounding this popular Nintendo franchise, but never a TV show. And that's absolutely bonkers that no television station has picked this up yet. The Legend of Zelda has so many fans worldwide, and with its latest entry being its biggest release ever, the demand has never been larger for more Zelda-themed media. There's so much to these games, from the tiny villages to the people you meet along the way to the combat, telling that in a TV show would be amazing. Maybe for the likes of something on Netflix, like The Witcher, but it would definitely be worth a shot for viewers who aren't too familiar with Zelda to be able to visit the kingdom of Hyrule. And besides, who wouldn't want to play as the legendary character, Link? I'm pretty sure even if you've never played Zelda, you've at least heard his name. That's how amazingly known this series is.
Dead Space
Dead Space is a game I didn't think I would enjoy the first time around because, at the time, I was not the biggest horror fan and this one just screamed terrifying the moment I saw the trailer, just because space scares me. But over time, I came to realize that the story and the game are actually really interesting despite the horror aspects. It's completely an alien game that is full of jump scares and nerves and craziness, but with shows like The Walking Dead being popular, I could only imagine what this kind of TV show would be like, except with aliens in space. It's definitely a lot more intense than any other game on this list (in my opinion) but would make for an excellent limited series. I mean, who doesn't love aliens?
Diablo
While there has been some information about a new series about this popular gaming franchise that has arisen, there hasn't been any confirmed news that has come out since then, and that's a shame. For people who may not know about Diablo, the series is mainly a dungeon-crawler game and focuses on the battle between humans and the demons called Prime Evils that are led by the titular character, Diablo. The humans are also aided by angels occasionally, making this series a real angels vs demons type of story. The games have become so popular that a fourth entry in the series is in production. It's a simple kind of story that everyone has heard about, but has never been done on screen. And it would work very well as a TV show with how much has been released.
The Elder Scrolls
This list wouldn't be complete without a mention of The Elder Scrolls. When I think of this game, I instantly think of something along the lines of Reign or Game of Thrones. The open-world aspect is absolutely phenomenal and the fantasy addition only adds to its beauty. There are mythological creatures, elves, orcs, and so many other things you could possibly imagine. The players are still waiting for the next entry after nearly ten years since the last game's release (we don't count that 2020 version). This would be the perfect game to adapt to TV.
Tomb Raider
Yes, there have been movies - such as the one with Angelina Jolie in Lara Croft: Tomb Raider, and Alicia Vikander in the 2018 reboot, Tomb Raider. And honestly, they have been pretty good and I think they've done an okay job with them (everything can be perfected on). But adventure franchises are some of the best things that can be adapted into hit TV shows because truly, half the stuff that happens in Tomb Raider games is so unrealistic but is fun to watch. And who doesn't want to watch some badass woman take on the perils of her journey and look amazing while doing it? I know it's been one of my favorite games to replay. And I think it would be perfect for the chance to be adapted to television.
Fire Emblem: Three Houses
Many people might not know about this game because Fire Emblem was a series that was popularized in Japan, but this latest entry in the series that has been around since 1990 became popular across the world for its gameplay. Not only does it keep the same turn-based gameplay tactics from the previous games, but it adds on time-based challenges, an open-world aspect, and multiple different storylines you can follow. I almost sort of think of this entry as something where you can choose your own ending. Think Black Mirror: Bandersnatch, but with a million different outcomes instead of what you could get with that series.
Fire Emblem even has different ways of which you can have a relationship with someone, and a way of building up friendships. That would be amazing to convert to a streaming-type show where the viewer got to pick what storyline they wanted to follow, maybe even as a social experiment. It would surely never have been done before.
That doesn't mean though that just because this is the end of the list there aren't plenty of other options out there. And, if you feel inclined to play any of these games, most of them are available on all consoles.
Your Daily Blend of Entertainment News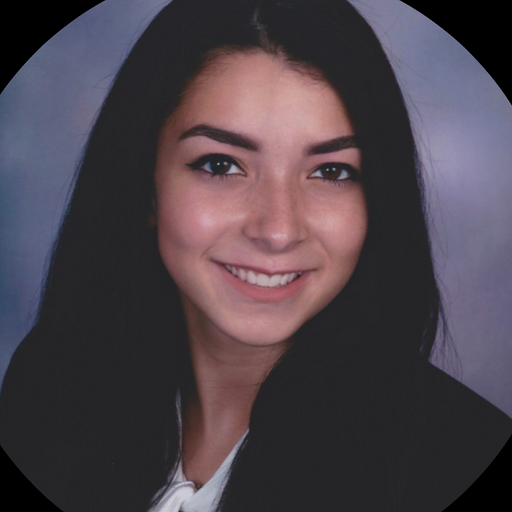 Big nerd and lover of Game of Thrones/A Song of Ice and Fire. Will forever hate season eight. Superhero and horror geek. And please don't debate me on The Last of Us 2, it was amazing!