The Office: 11 Heartwarming Moments From The Series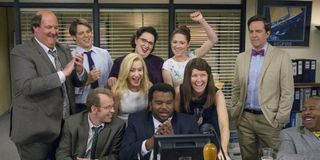 When The Office premiered way back in 2005, no one could have predicted the mega-house of a sitcom it would become. The show completely changed the way in which sitcoms would be made, and created an undisputed king in the comedy genre of TV that is celebrated even to this day. The Office, even before it was taken onto the new streaming service, Peacock, still had over 57 billion minutes watched in 2020 on Netflix, which shows its staying power.
But while the show is known for its comedy, it's also known for the heartwarming moments that pulled viewers in and made them want to root for the characters. We're talking about the moment that certain relationships happen, or when someone says goodbye for the last time – the times that really pull at your heartstrings. That's why out of everything that The Office has to offer, these are the most heartwarming moments.
Honorable Mention: When The Cast Sings Rent To Michael
Michael is leaving Dundler Mifflin to move to Colorado with his fiancé, Holly, and the office decides to surprise him with an edited version of the classic Rent song, "Seasons of Love."
While I do see this as a heartwarming moment in The Office, it was a little out of nowhere. It is touching to hear them serenade their long-time boss out, but to me, it did feel a bit strange to do it in such a way. However, it's still The Office's type of humor, so I'm not too shocked.
When Jim Asked Pam Out On Their First Date
I mean, I think all of us collectively punched our fist up into the air when Jim finally asked Pam out. The two of them had been dancing around each other for several seasons on The Office at this point, and it was quite clear that they both had mutual feelings for each other. The timing just wasn't right until then.
I think the moment when Jim says "it's a date" to her is even more fulfilling than the actual question, because God, fans of the couple had been waiting for ages for this to happen. It almost felt like a dream and made me smile from ear to ear.
And When Jim Proposed To Pam
We can't put their first date on here without me putting the proposal as well from The Office. I genuinely found this proposal to be one of the sweetest things ever. Pam had been away at art school for some time at this point and Jim was missing her, so he decided to meet her in the middle at a gas station on the highway.
There, he proposes to her, saying that he couldn't wait to marry her, and of course, she accepts. But what made this so heartwarming to me is that it's such a simple way of proposing – at a rest stop? Who would have thought? But Jim simply couldn't wait to call her his fiancé, and that's the beauty of it – even if it was in the pouring rain.
When Michael Bought Pam's Art At Her Show
Don't get me wrong, Michael is a almost always a horrible boss in The Office and a lot of his jokes would probably not go over well by today's standards (looking at you, Diversity Day), but there's no denying that the man means everything with good intentions and has a good heart. And that's why this is one of my favorite moments of his.
No one from work comes to Pam's art show, and Roy (her boyfriend at the time) shows up sort of out of a boyfriend-pity gesture. But Michael actually shows up, compliments her work genuinely, says he's proud of her, buys one of her pieces, and then hangs it up next to his office door. I mean tears. That would mean so much to me if I was in her position.
Pam And Jim's Wedding
Jim and Pam's wedding was so adorably them in so many ways in The Office. I could definitely see both Jim and Pam getting married at Niagara Falls, but to be honest, they were smart in doing what they did – actually getting married in a private ceremony first before doing the big wedding.
They didn't want that moment – the second they finally said "I do" – to be ruined by something else going wrong that day. So, they took matters into their own hands and had a beautiful moment alone together before the craziness of the ceremony could start. And I find that so touching and sweet.
When Jim And Pam Find Out About Their Baby
Again, this moment in The Office feels like it was in the making for seasons. There's not much I can say about the moment we see Jim and Pam learn that they have a baby on the way that no one else thinks. In the episode, they're at a company picnic and playing volleyball, and Pam ends up injuring her ankle. While at the hospital getting it checked out, she and Jim are told they are expecting.
The look of joy and pure happiness that come across their faces is a look I'll always remember because it's the moment they have wanted for so long. They're building a family, a life that they dreamed of for years, and now it's finally happening. My cheeks hurt from smiling so much.
Michael And Pam's Goodbye
As I said earlier, Michael wasn't the best boss in The Office, but he was a good guy (at heart), and that one connection that he always seemed to have that never wavered that much was with Pam. He has seen her grow from a receptionist to someone who works as a salesperson and office administrator at Dunder Mifflin, watched her relationship blossom with Jim and so much more.
I've always looked at their relationship like a father-daughter relationship, and the moment he is in the airport and about to take off, she catches him before he goes to say goodbye. However, we don't get to hear what they're saying, only seeing their physical interactions, but there's something so sweet about that. It almost feels more authentic that way, to let them have that moment of goodbyes, and for us to simply watch.
When Dwight Comforts Pam In The Hallway
Dwight's a strange fella in The Office. He says weird things and is obsessed with his job, and his prank wars with Jim are great. But he does have his moments, and this was one of them. When Pam back in Season 3 witnesses Jim and his then-girlfriend Karen make up after a fight, she goes out into the hallway to cry.
There, Dwight actually ends up comforting her, albeit a little awkwardly, following up with the most Dwight-line ever: "So, you're PMSing pretty bad, huh?"
Gotta love it. But what makes it better is that he didn't know why she was crying. He just saw her like that and felt the need to make her feel better. For someone strange like him, seeing Dwight step out of his comfort zone like that means a lot.
When Jim Comforts Dwight In The Hallway As Well
And to this, in turn, we go to the other half of the famous couple, Jim, this time comforting Dwight in The Office. Dwight himself has had some unfortunate luck with love, and when Angela, the one person he genuinely cared about, leaves him for Andy after what Dwight did to her beloved cat Sprinkles (I mean, he did put the cat in a freezer), he's heartbroken.
There, Jim finds him in the stairwell, all alone, and has a heart-to-heart with him, telling him why he left Scranton in the first place during the last season, because he couldn't stand to see Pam still engaged to Roy after she shot him down. It shows that even though they are office enemies, they really are more alike than they appear, and anyone who is lovesick can relate.
Michael Proposes To Holly And Leaves For Colorado
Michael Scott hasn't really ever been a big relationship man in The Office. It seems that every person he was with either thought he was way too much, or just didn't treat him right, like the whole situation with Jan. While he does stupid stuff, I always look at it as something good deep down he wanted to achieve but used the wrong intentions. Which is why, when he met Holly, it was meant to be.
Holly was this perfect combination of goofy, sweet and sophisticated, if that makes any sense, perfect for Michael. And while their relationship did have its ups and downs, there was nothing compared to that moment when he asked her to marry him. He highlighted moments throughout their relationship, using his workers to help him on this special day. From the moment she says yes, we know Michael is gone for good from Dundler Mifflin, but it will always be lovely to see him find true happiness.
The Letter Of Recommendation That Michael Wrote For Dwight
When Michael said that he would be leaving (that and Steve Carell leaving The Office), Dwight (of course) wanted to get his job. For a moment, he didn't think that Michael was going to write him a letter of recommendation, or if he did, it wouldn't have been good.
But, eventually, Dwight does learn that Michael not only recommended him but said very sweet acclamations about the man, despite their differences in the past. It showed that no matter what, Michael really did have Dwight's back and did think that Dwight deserved to be appreciated for all his hard work.
C'mon, seeing tears in Dwight's eyes is enough to make anyone cry.
Erin Meets Her Birth Parents
Erin's character in The Office always felt like just the replacement for Pam after a while (emotionally and physically for a while), but she ended up growing into her own character and honestly becoming one of my favorites later on in the show. But, later on, during the series finale, something amazing happens.
It's been told throughout the show that Erin grew up an orphan and had never met her real parents, but at a the American Workplace Q&A during the series finale, an audience member came up and asked her about how she felt about her birth parents, and revealed to actually be her birth mother. And her birth father stood up soon after. They had seen the documentary and needed to meet her.
While the logistics of this is a bit out there (wouldn't a normal person still ask for documents or something?), it's still heartwarming to see Erin run up and embrace her birth parents for the first time ever, something she never thought she would get to do. That and Joan Cusack is amazing in the small role she has as her mother, with Ed Begley Jr. playing her dad with adorable dance moves.
In a series that spanned more than 200 episodes, it's always hard to pick out what moments are the best. What are some of your favorite moments from The Office?
Your Daily Blend of Entertainment News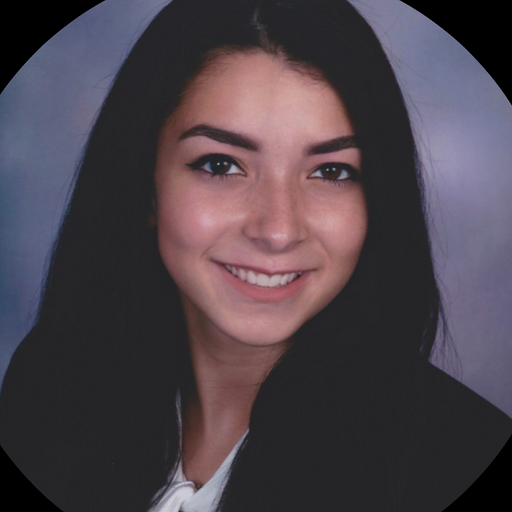 Big nerd and lover of Game of Thrones/A Song of Ice and Fire. Will forever hate season eight. Superhero and horror geek. And please don't debate me on The Last of Us 2, it was amazing!