Patrick Stewart's Picard Season 2 First Look Confirms Iconic Star Trek Character's Return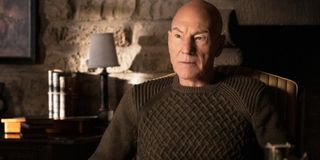 Star Trek's First Contact day gave the world its first look at Star Trek: Picard Season 2, and in the process, revealed a major character return from Star Trek: The Next Generation. Though the reveal was somewhat teased by franchise actor, director, and terrible secret keeper Jonathan Frakes, we now officially know that John de Lancie will reprise his role as Q in Season 2 when it arrives on Paramount+ in 2022.
Though he's not featured in the trailer, John de Lancie's voice can be heard at the end, in which he states, "the trial never ends." The actor appeared in the Star Trek: Picard panel after the trailer's release and confirmed he would be a part of Season 2. Based on the monologue in the trailer and Q's talk of a trial, it appears the mystical entity may send Picard on another one of his classic tests of humanity. With that said, it doesn't appear as though it'll happen in a place Picard could travel to on his own, given the speech which preceded the trial talk:
Star Trek: The Next Generation fans know that, despite Jean-Luc Picard's thoughts about time, that's not true when it comes to Q. In fact, the character sent Picard back and forth through time in the series finale of the classic series, all to test if the then-captain could stop some catastrophic event that would've spelled humanity's end. Could Q be up to that yet again, and what event would he possibly send Picard to?
My assumption, based on Star Trek: Picard Season 1, is that if Picard had any say, he'd attempt to change the decisions made during Starfleet's Romulan evacuation efforts, in which Starfleet abandoned the mission after a Synth attack on Mars. The decision nearly decimated the Romulan population and inevitably led to Picard's resignation as an admiral of Starfleet. Picard showed great regret over how the event collapsed, so Q may give him a chance to change the events of that time.
Of course, any change to that historic moment could potentially change the entirety of Star Trek as a whole. The destruction of Romulus resulted in Nero's arrival back in time via a time vortex, which created the Kelvin timeline. Unless the goal of Star Trek: Picard Season 2 is to retcon the J.J. Abrams films, I can't imagine there'd be any lasting change that prevented Nero's actions. Perhaps Q has plans to send Picard elsewhere, or we'll ultimately learn that, regardless of what Starfleet did that day, the result was the same. All we know is that Q will return, which usually means some craziness for Picard and others.
Star Trek: Picard Season 2 will arrive on Paramount+ in 2022. As a fan, I'm excited to see John de Lancie and other former cast members from Star Trek: The Next Generation appear. Unfortunately, it appears that getting the rest of the cast on board may be easier said than done, given recent comments from one actor.
Your Daily Blend of Entertainment News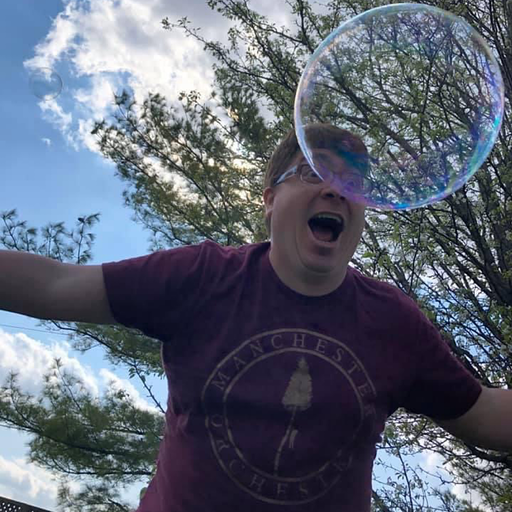 Mick contains multitudes and balances his time reporting on big happenings in the world of Star Trek, the WWE, reality television, and other sci-fi shows.