11 Awesome TV Shows Appearing On Netflix In May 2021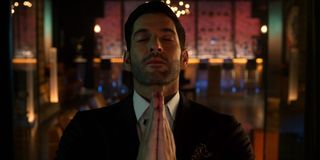 May is one of the weirder months of the year. It feels like summer (especially when kids get out of school), and yet, it's still a spring month despite some of the prime spring network television slowing down for the year. Netflix is, of course, the exception to this and is absolutely stacked once again with some key titles audiences will be excited about.
Netflix's originals in May are all over the place, with as many unexpected additions as there are expected. There's actually a lot more spooky content than I was expecting, but also a lot of good old-fashioned sitcoms for those not wishing to get their fright on. All of that, plus some true surprises will all be explored below.
Master Of None (Season 3) - TBA
One of the most surprising announcements this month was the return of Master of None, which hasn't had a new season in around 4 years. That's in part due to star Aziz Ansari, whose character reportedly won't be the focus of these episodes. Instead, Variety has reported the season will star Lena Waithe's Denise. Netflix hasn't even confirmed that much, so details on a lot about this one other than the May premiere remain unknown.
Halston - TBA
The idea of a miniseries about one of America's first celebrity fashion designers is interesting, mostly because Ryan Murphy decided British actor Ewan McGregor is the best man to play that role. Don't get me wrong, I have the utmost confidence McGregor knocked his performance out of the park, and this will be a series that has folks buzzing whenever it comes out. Right now, we're left to wonder and hope that Murphy delivered yet another classic piece of television to Netflix.
Selena: The Series (Part 2) - 5/4
The next chapters in Netflix's Selena: The Series will focus on the singer's career as she gained momentum. Obviously, this created a bit of a struggle in which she had to balance the needs of her budding career with the needs of her family and make sure her own needs were met as well. Now would be a good time for anyone who still has yet to watch the series to catch up ahead of the premiere.
Jupiter's Legacy - 5/7
Josh Duhamel stars in an adaptation of Mark Millar's comic Jupiter's Legacy. The series is centered around the first generation of superheroes who must pass the torch on to their children. Apparently, that's easier said than done as tensions rise and conflict brews from the process. You'd think by now we'd all be sick of superhero shows, but honestly, after watching The Umbrella Academy and Invincible, I've grown eager to see more adaptations of indie comic book heroes. Hopefully, this one is just as good and becomes another big hit for Netflix.
The Upshaws - 5/12
Mike Epps takes viewers to Indiana in The Upshaws, in which a Black family goes through day-to-day struggles in "The Crossroads of America," all to comedic effect. Epps is an Indiana native, so I have no doubt this series will bring viewers an authentic look at the life of those in the state and be one of those family comedies that the whole household can enjoy.
Haunted (Season 3) - 5/14
For those who haven't had a chance to check out Haunted yet, this series is a must-watch for horror fans. That, or anyone who believes the paranormal can influence the living, can tune in and creep themselves out listening to the true stories of those who have had otherworldly experiences. This season has the promise of a haunted mansion, weird song, and a demonic cat. Honestly, I find most cats are mean to me, so maybe I've only met demonic cats? Put me on Season 4, Netflix.
Love, Death & Robots (Volume 2) - 5/14
Season 1 of Love, Death & Robots was one of the most slept-on Netflix shows, in my opinion, so I couldn't be more thrilled to see Season 2 is set to arrive in May. This anthology series looks once again primed to take its viewers on the most bizarre futuristic tales imaginable. There are no specific stories teased for Season 2, but if it's even half as good as Season 1, I'm sure it'll get another Emmy win.
Special (Season 2) - 5/20
Ryan is back and out on his own as he looks to further navigate life apart from his mother. Special Season 2 will continue to explore the ups and downs of love, all through the lens of the main character with cerebral palsy. This is another one viewers should check out, especially given its late arrival in the month. That makes for plenty of time for people to binge Season 1 and get on board with this series.
Jurassic World Camp Cretaceous (Season 3) - 5/21
I'll be honest, Jurassic World Camp Cretaceous was a tough sell for me at the start. The whole crux of the Jurassic Park franchise is humans attempting to avoid being eaten by dinosaurs, so seeing that happen in a show meant for children felt kind of wrong. With that said, the series has been a solid watch so far and not all too over-the-top that a child of the appropriate age can't enjoy it without horrific nightmares of a dinosaur spitting acid in their face. Man, I hated that dinosaur.
Lucifer (Season 5 Part 2) - 5/28
Lucifer has gotten a much longer life than expected thanks to Netflix, and now the ride is finally coming to an end. Not yet, though, because Netflix decided to give the series one more season beyond this one. Even if Part 2 of Season 5 isn't the end one would think it'll be vital for setting the stage for the final season and could come with some big reveals fans won't want to miss.
The Kominsky Method (Season 3) - 5/28
Season 3 of The Kominksy Method will throw a lot of things at Sandy. Based on what's been teased by Netflix, the main character will deal with loss and a "daunting" financial responsibility. On the upside, he'll also get a major career boost in this final season, so one would think it's not all that bad. A great series to round out the month of May and hopefully prep viewers for an equally exciting lineup of offerings in June.
See all these shows and more this May on Netflix. For a full list of what's on the way this month, be sure to reference our movies and tv guide which gives the full rundown of all that's arriving in May.
Your Daily Blend of Entertainment News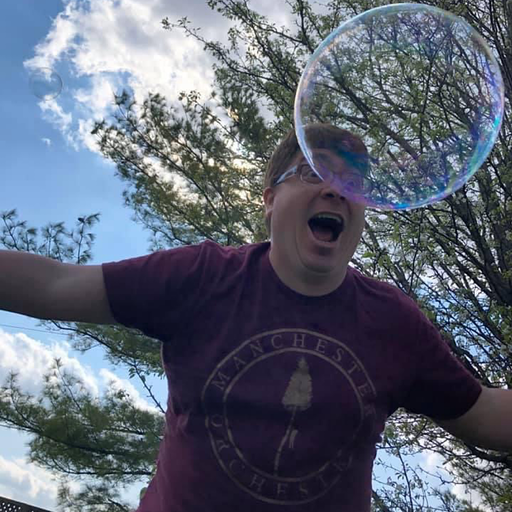 Mick contains multitudes and balances his time reporting on big happenings in the world of Star Trek, the WWE, reality television, and other sci-fi shows.