Turner And Hooch: Premiere Date, Cast And Other Quick Things We Know About The Disney+ Series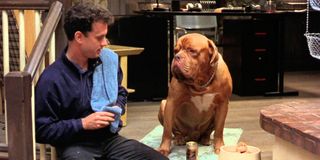 Since the launch of Disney+ in November 2019, the streaming service from the House of Mouse has released great original TV shows like The Mandalorian, WandaVision, and more recently The Falcon and the Winter Soldier. But in addition to those acclaimed series, the streamer has also found ways to continue shows like Star Wars: The Clone Wars and movies such as The Mighty Ducks. That will soon be the case for another beloved classic released by Disney, but instead of a "Flying V" and misfit youth hockey players, this time around it the streamer is turning it's focus to canine buddy cop movie…
The Turner and Hooch TV show on Disney+ will be released this summer and there is already quite a bit that we know about the series that will be set in the same world (and feature at least one of the characters) from the 1989 Tom Hanks classic. So, pull up a plate of smoked salmon (or maybe a car) and get ready because there's a lot to unpack here...
Turner And Hooch Premieres On July 16 On Disney+
The Disney+ summer 2021 release schedule is stacked to say the very least. And while Loki is getting a ton of attention (and for good reason), the Marvel streaming series isn't the only original series on the streaming service to branch off a movie (or movies) under the Disney umbrella as Turner and Hooch will arrive Friday, July 16.
When the Turner and Hooch series (which appears to be in the same world as the 1989 buddy cop film) was first ordered back in February 2020, The Hollywood Reporter reported that 12 episodes had been ordered with Deadline going on to say the episodes would be an hour in length. It should be noted that this is typically the case for other Disney+ series, but each episode tends to have differing runtimes.
The Turner And Hooch Cast Includes Josh Peck, Lyndsy Fonseca, Vanessa Lengies And Carra Patterson
When Turner and Hooch lands on Disney+ this summer, it will have a cast that's led by Josh Peck as Scott Turner Jr. (that name should sound familiar) in a story that takes place at least a couple of decades following the events of the 1989 Tom Hanks movie. Joining Peck on the Turner and Hooch cast will be Lyndsy Fonseca (How I Met Your Mother) and his Scott's sister Laura Turner, Vanessa Lengies (Hawthorne) as Hooch's trainer Erica Mouniere, and Carra Patterson (The Arrangement) as Scott's partner Jessica Baxter, as well as multiple others who appear on the main and supporting cast.
Josh Peck is no stranger when it comes to the TV world as he spent more than 20 years appearing on Nickelodeon shows like The Amanda Show, All That, and most notably Drake and Josh, a series he led with co-star Drake Bell from 2004 to 2007.
The Show Follows The Son Of Tom Hanks' Character From The Turner And Hooch Movie
The Turner and Hooch TV show on Disney+ will follow Scott Turner Jr., the son of Tom Hanks' Scott Turner from the original film. Per Deadline, the younger Scott is an ambitious U.S. Marshal who inherits Hooch following the death of his father prior to the events of the series. While Scott isn't initially open to the idea, he quickly realizes his late father's pet may actually be the partner he desperately needs.
And it sounds like Turner and Hooch will turn the death of Scott Turner into a major narrative thread throughout the series as Lyndsy Fonseca's character, Laura, will spend her time trying to get to the bottom of the circumstances surrounding the "accident" that led to his demise.
Five Different French Mastiffs Portray Hooch Throughout The Disney's + Series
And while Hooch will be returning, the iconic French Mastiff won't be played by Beasley the Dog this time around as the canine actor passed away nearly 30 years ago. Stepping in to take on the role in the Turner and Hooch TV show on Disney+ will be not one, not two, but five Mastiffs, as was revealed by Deadline in late 2020. And because I know you're wondering, they have names: Arnie, Hammer, Obi, Cyd, and Mya. This could lead to a fun game of "Hey, is that Arnie or that Hammer?" when the show debuts in July.
Reginald VelJohnson Is Reprising His Role From The Turner And Hooch Movie
Hooch won't be the only familiar character from the Turner and Hooch movie who will be appearing in the Disney+ show, as David Sutton, Scott Summer Sr.'s former partner-turned-mayor will be around. But unlike Hooch, who is being played by a quintet of pooches, Sutton will be played once again by Reginald VelJohnson (though five VelJohnsons does sound like an unused episode of Family Matters). Per Deadline, Sutton is now the mayor of Cypress Beach and remains close with his late partner's family, and by the sounds of it, the former cop will get involved in one shape or form.
Burn Notice's Matt Nix Created And Wrote The Turner And Hooch Series
Not long after the late 2019 launch of Disney+, Deadline reported a Turner and Hooch TV show was in the works at the then-new streamer on the block. And while there wasn't much in the form of details at the time of the big announcement, one thing that was known was the fact that Matt Nix, who is probably best known for creating the hit USA action-comedy series Burn Notice would be create and executive produce the series. In addition to creating the television-adaptation of the beloved 1989 comedy, Nix also wrote the first 12 episodes of the upcoming Disney+ original series.
McG Directed The Turner And Hooch Pilot And Will Serve As Executive Producer
The Turner and Hooch pilot episode was directed by the Hollywood heavyweight director McG (real name Joseph Nicole), who will also the stick around as an executive producer for the duration of the series. When this news came down from Deadline in January 2021, it wasn't immediately revealed if the Charlie's Angels and Terminator: Salvation director would be helming the remaining episodes in the season, but we'll find out in due time.
Will Tom Hanks Make A Cameo In Disney+'s Turner And Hooch TV Show?
The prospect of seeing Tom Hanks come back to reprise his role of Scott Turner in the Turner and Hooch TV show on Disney+ doesn't look all too great at this point considering his character appears to be killed off before the series begins (hence Josh Peck's Scott Turner Jr. inheriting Hooch), but it's not entirely out of the realm of possibility either. There could always be a flashback or a big reveal about Scott Turner not actually being dead. And with other Disney+ series like The Mighty Ducks: Game Changers bringing back members of the original cast for some great cameos, anything is possible. But as far as we've seen, there's been no word of a cameo from Tom Hanks in the Turner and Hooch TV show, so here's hoping.
Well, there you have everything we know about the upcoming Turner and Hooch TV show on Disney+ (and one big piece of speculation). If you want to know what other shows will be coming to Disney+ and other platforms in the next couple of months, check out CinemaBlend's 2021 Summer TV schedule.
Your Daily Blend of Entertainment News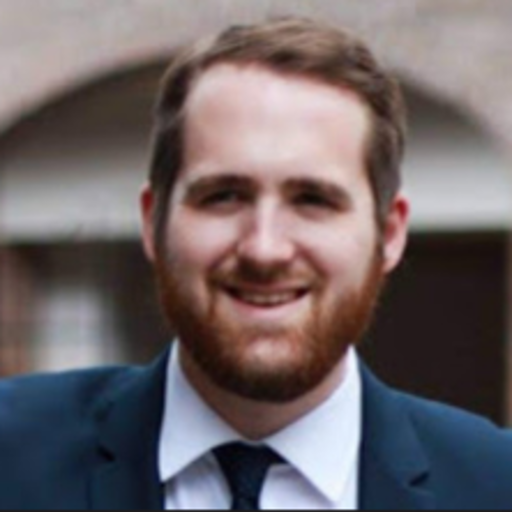 Philip grew up in Louisiana (not New Orleans) before moving to St. Louis after graduating from Louisiana State University-Shreveport. When he's not writing about movies or television, Philip can be found being chased by his three kids, telling his dogs to stop barking at the mailman, or yelling about professional wrestling to his wife. If the stars properly align, he will talk about For Love Of The Game being the best baseball movie of all time.