S.W.A.T.'s Sons Of Anarchy Reunion Made For Some Adorable Posts From Kenny Johnson And Ryan Hurst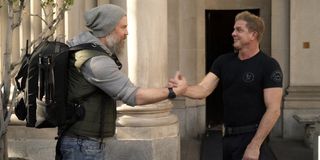 Spoilers ahead for Season 4, Episode 15 of S.W.A.T. "Local Heroes."
This week's episode of S.W.A.T. featured a Sons of Anarchy reunion and the return of Luca's brother, Terry. Kenny Johnson, who portrays the S.W.A.T. officer Dominic Luca, was more than excited to reunite with his Sons of Anarchy bestie Ryan Hurst, who initially played Terry Luca in a couple of Season 3 episodes last year. Hurst returned for Episode 415, and the actors couldn't help but share adorably cheesy social media posts about it.
Kenny Johnson and Ryan Hurst first worked together on FX's Sons of Anarchy, where Hurst was part of the main cast as the fan-favorite Opie Winston, with Johnson recurring as Herman Kozik in just over a dozen of the 92 total episodes. The pair next worked together on Bates Motel beginning in Season 3, where both Hurst's Chick and Johnson's Caleb were quite distinct characters. Fast forward to the present and they are working together yet again on CBS' S.W.A.T., inspiring Hurst to reminisce on Instagram about the first two times they worked together.
Although this isn't the first time Ryan Hurst has guest starred on S.W.A.T. as Terry, the reunion was definitely a surprise, and only went half-widely public a few days before it aired. The last time we saw freelance stringer reporter Terry, he nearly risked his life to get footage of dangerous gang leaders, which was not great on Luca's part, as he was just trying to coordinate his team's mission. In this week's episode, it was revealed that Terry quit his job and Luca is tired of his brother's behavior. Family is tough when you're on the job, and while Luca and Terry's relationship on screen is a complicated one, Kenny Johnson and Ryan Hurst's relationship off screen is a special one:
The two actors have worked together quite a lot over the years, and their friendship proves how close they are. While friends in the business come and go, especially if you work with a lot of people, there are just those few that stick with you through thick and thin, and working on three shows and counting together, Kenny Johnson can't help but praise his friend:
With Season 5 of S.W.A.T. already being prepared, there's hope that Terry will return and we'll get to see more of that dynamic between him and Luca. Plus, it would be wonderful seeing Kenny Johnson and Ryan Hurst together on screen again. Or perhaps, in a completely different project. Whatever the case, it's obvious that the two of them always have a blast together:
S.W.A.T.'s nearing the end of Season 4, and the stories this season have gone beyond what's been told before. (Can't get all that screentime, Shemar Moore's Hondo!) Any story that digs deeper into these characters is meaningful, especially if the actors have a relationship and energy that perfectly reflect on the screen. Even the S.W.A.T. writers' room is praising Kenny Johnson and Ryan Hurst for their performance:
Even though there's no telling when and if Ryan Hurst will return to S.W.A.T., there is another Sons of Anarchy reunion he was recently part of. He starred in Amazon's Paradise City, which also starred S.O.A's Mark Boone Jr. and Drea de Matteo. The series premiered last March and is a continuation of the 2017 film American Satan.
Your Daily Blend of Entertainment News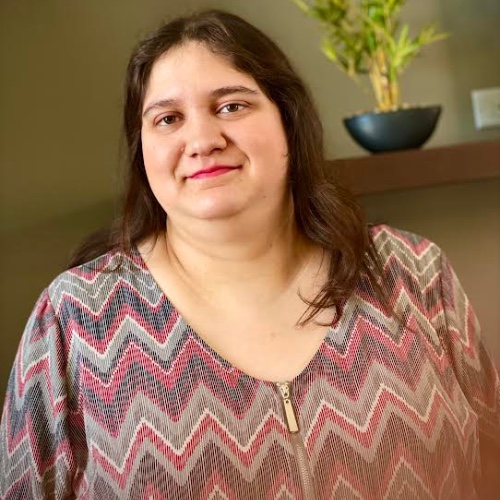 Passionate writer. Obsessed with anything and everything entertainment, specifically movies and television. Can get easily attached to fictional characters.