SEAL Team's Justin Melnick Shares Adorable Post To Get Fans To Tune In Ahead Of CBS Cancellation Or Renewal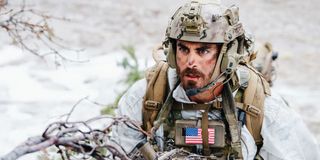 CBS' latest waves of renewals and cancellations have been happening over the last month, and surprisingly, the military drama SEAL Team hasn't been addressed anywhere in those waves. The series is getting closer to the conclusion of Season 4, which means fans are hopefully getting closer to knowing whether or not SEAL Team will live to see Season 5. Justin Melnick, who recurs as Bravo Team's Brock Reynolds, is trying to make sure fans keep tuning in either way.
The police officer-turned-actor posted an adorable photo to his Instagram of him snuggling up in bed with his baby son, Bronson, and his dog, Dita. All three were resting up to watch the latest new episode of SEAL Team, and Justin Melnick noted that fans have a month of new episodes left to go.
As Justin Melnick noted, there were four more episodes of SEAL Team left in Season 4 at the time, all airing a week apart, which has been fairly rare this season due to COVID delays causing hiatuses all over. So now is definitely the best time for viewers to turn out in droves to convince CBS to keep the show going for Season 5.
While SEAL Team is not the only CBS series still awaiting renewal, it was a shock when it wasn't renewed along with S.W.A.T., NCIS, Blue Bloods, Magnum P.I., and Bull. After the network handed out those five big renewals, star David Boreanaz made sure to let fans know he wasn't backing down without a fight, and neither should they, while showcasing a true hero and veteran by his side.
The Bravo team has been struggling immensely this season and it would be a major blow to both the fandom and the cast and crew to give all that up if CBS cancels SEAL Team. There is still so much more story to be told with these characters and more, and if the series were to end with the team in such dire situations, not only would it likely lead to an unsatisfying ending, but it would make it so no story gets wrapped up with four-season finality. Which is something that the Bravo team does not deserve after everything they, and fans, have been through.
Meanwhile, plenty of networks are keeping tight-lipped on what shows are getting renewed and canceled. With Upfronts happening later this month, networks will most likely start making more announcements in the coming weeks. And due to COVID, many shows had to shorten their seasons, meaning that whether SEAL Team gets that renewal or not, Bravo team may still be looking at fewer episodes than normal for a fifth season.
There is no telling on if and when CBS will renew SEAL Team, especially with the few shows that the network picked up, including the new NCIS: Hawaii spinoff. Hopefully, with enough adorable posts from the cast, it will make fans want to tune into these final episodes to see what will happen next for the Bravo team. Season 4 has already been intense, with the loss of a series regular to Max Thieriot's directing, so who knows what will happen in the last three? All that we do know is that we need another season.
The remaining episodes of Season 4 of SEAL Team air Wednesdays at 9 p.m. EST on CBS.
Your Daily Blend of Entertainment News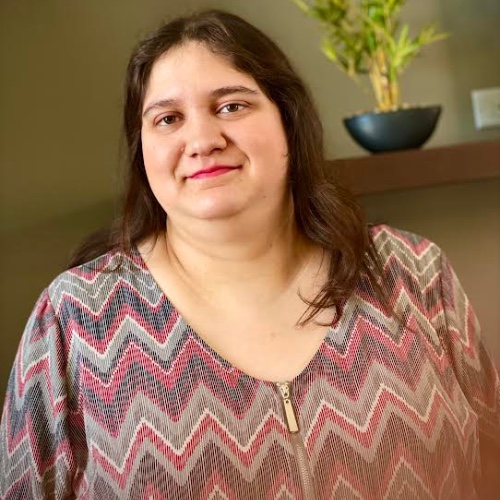 Passionate writer. Obsessed with anything and everything entertainment, specifically movies and television. Can get easily attached to fictional characters.