The Totally Fitting Way Legends Of Tomorrow Is Referencing The Rock In Season 6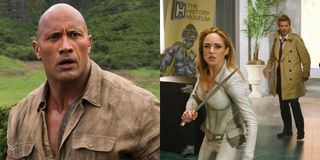 Just when you think DC's Legends of Tomorrow couldn't get any crazier, the show kicks it up a notch. Between giant Beebo's to unicorns, aliens and more, the underdog Arrowverse show often takes things to the next level. Season 6 is no different, and the Legends are going to go someplace they never have before, where things are a bit different than our reality, and Dwayne "The Rock" Johnson has apparently gone through with an idea he's toyed with before.
Executive producer, Keto Shimizu, previews an insane season ahead for The CW, and aliens are not the only things that will be surprising the misfit band of superheroes. In an upcoming episode, the Waverider will be taking the team to 2045 Hollywood, where Nate is surprised to learn that an actor and former wrestler is running the country, hoping that someone else with a similar career is by his side:
Being in a future where Dwayne "The Rock" Johnson is President of the United States is maybe not so far-fetched as one might think. Johnson's newest NBC sitcom, Young Rock, has him running as a candidate in the 2032 US presidential election. (In each episode, he's participating in an interview or other conversation that leads him to flashback to a story from one of three periods in Johnson's life). Earlier this year, the Jumanji actor also admitted he would consider a presidential run in the future "if that's what the people wanted."
Recently, a poll suggested that half of the American people wanted Dwayne Johnson to run for president. And even though our Founding Fathers never envisioned it, he said it'd be his honor to serve the people. Johnson is definitely not the first celebrity to take an interest in running or run for politics, and he most likely won't be the last.
Meanwhile, getting back to The CW, Keto Shimizu previews that this season of Legends of Tomorrow is "so much fun" as aliens are wreaking havoc throughout time, the newest Legend is introduced and it is a "ride from start to finish" for this wild group of misfits. And it's shown in next week's episode, when the Legends are going to be on a Masked Singer-esque singing competition to try to take down what looked to be a robot. You can check out everything that's coming below.
Although we might not get President Rock in our future, at least we'll be able to see how that might pan out in a future episode of Legends of Tomorrow! But it makes you wonder just what else there is in 2045 Hollywood, am I right? DC's Legends of Tomorrow airs Sundays at 8 p.m. EST on The CW.
Your Daily Blend of Entertainment News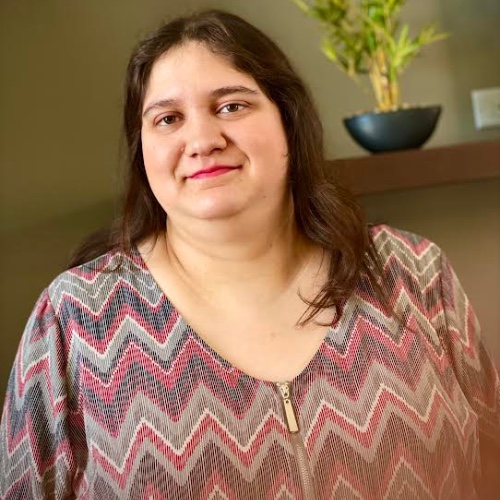 Passionate writer. Obsessed with anything and everything entertainment, specifically movies and television. Can get easily attached to fictional characters.