Miranda Cosgrove Is Getting Fans Pumped For The Return Of An OG iCarly Character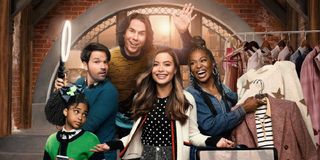 iCarly fans are going to be ruing the day Nevel Papperman makes a return to the scene. With characters such as Mrs. Benson and Nora Dershlit returning to the Paramount+ revival series, it was only just a matter of time before the iCarly gang's Internet foe Nevel showed up. And Miranda Cosgrove is getting fans pumped for his return.
In an Instagram post hyping the iCarly episode that will release on Paramount on Thursday, July 1, Miranda Cosgrove shared an image of Reed Alexander's return to the role of Nevel Papperman, which could very well spell bad news for Carly and Co. Take a look:
The iCarly actress chose a pretty great way to promote the next episode of the revival series, called "iRobotWedding." Miranda Cosgrove shared some promo photos from the episode, and mentioned that Reed Alexander, who recurred as Nevel Papperman on the OG series, is back to make her "rue" the day, an expression that his character said a lot to Cosgrove's Carly Shay and her friends whenever they did something that he didn't like or made it seem like iCarly was better than his website, Nevelocity.
Reed Alexander was brought on iCarly in the first season as Nevel Papperman, who was behind the popular website Nevelocity. He's had it in for the iCarly crew ever since Carly rejected him, as he's stolen their website, sabotaged them, almost gotten their website shut down, and plenty more. Although they almost had a truce a couple of times, things quickly turned around and all of them stayed enemies.
When the iCarly revival was first announced last year, fans were ecstatic to see Miranda Cosgrove, Jerry Trainor and Nathan Kress reunite for the new series. It was only just a matter of time before more characters from the OG show would pop up to get fans even more nostalgic. While some characters may not be returning, including Jennette McCurdy who would rather not revisit her Nickelodeon past, it is nice to some recurring fan favorite characters make a return.
Although this revival series is a more grown-up version of the original (since that's the whole point), it is nostalgic to fans everywhere. Not only do they see Carly, Spencer, Freddie and others once again after almost ten years, there are plenty of callbacks to the original, whether that be a dress that Carly wore in the finale, an original iCarly skit, or one of Spencer's sculptures. The return of Nevel Papperman is just one of, hopefully many, characters from the original series, as it's been confirmed that Carly's short-term boyfriend Griffin (Drew Roy) is even returning for an episode or two.
iCarly came to an end in 2012 after dominating in the ratings. In anticipation for the revival series, the first two seasons became available on Netflix. Although many fans were excited, some were disappointed that not all seasons were made available to stream. However, with Paramount+, fans can stream all seasons of the original Nickelodeon series, as well as the revival, which drops new episodes every Thursday.
Your Daily Blend of Entertainment News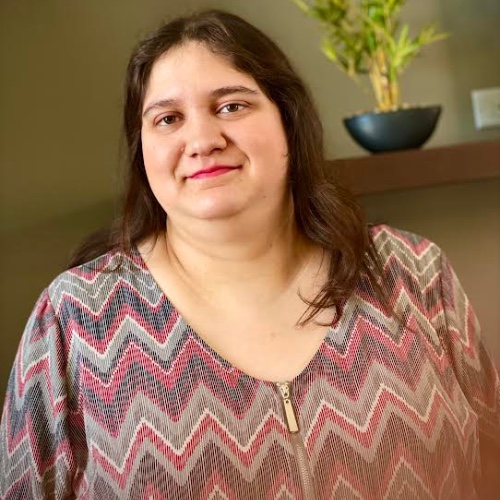 Passionate writer. Obsessed with anything and everything entertainment, specifically movies and television. Can get easily attached to fictional characters.