5 Reasons Why Disney+'s Marvel Content Is Way Better Than Its Star Wars Content (So Far)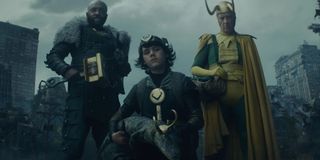 Look, I'm going to be up front with you. I like Marvel a lot more than I like Star Wars. I mean, I am the guy who had the audacity (the audacity!) to claim that the first Avengers movie was better than anything Star Wars has ever done. That said, I do actually like Star Wars. I just don't like it as much as Marvel. So, keep that in mind when I say that when it comes to Disney+, Marvel fans are getting more bang for their buck with the Marvel TV shows than Star Wars fans are getting with the Star Wars TV shows.
And I'm saying this objectively. I'm not here to say that the Marvel content is better than Star Wars (even though I do like it better). I'm saying that Marvel fans are currently getting a lot more "meaningful" content (I'll explain that) than what Star Wars fans are getting. At least so far, anyway. Because yes, Star Wars fans look like they have a lot to look forward to in the future with The Book of Boba Fett, Ashoka, and the Patty Jenkins directed, Rogue Squadron (which may or may not come to Disney+ as a Premier Exclusive). But that's then, and this is now. So, that's why I have 5 reasons why Disney+'s Marvel content is currently way better than their Star Wars content. At least for the time being, anyway.
Oh, and some spoilers up ahead.
The Current Marvel TV Shows Will Intersect With Future Movies, While The Current Star Wars Shows Are Side-Stories So Far
I really liked the first season of The Mandalorian (though I was kind of mixed on Season 2), and I've only heard good things about The Bad Batch. But here's the "problem" with both of those shows—they're more side stories than integral parts of the overall Star Wars universe. Now, granted, as a Star Wars fan, you might vehemently disagree with that statement. You might even think they are of the utmost importance. But The Mandalorian, timeline-wise, takes place between Episodes VI and VII, and The Bad Batch takes place between Episodes III and IV. So, while they're cool and all, they're not technically essential to the overall story of the movies. They're more like nice little side servings in-between than anything else.
Marvel, however, is going full force with its TV programs. WandaVision and The Falcon and the Winter Soldier both take place after The Avengers: Endgame. They both also further the narrative that will lead into the future movies. In fact, because of scheduling changes, Julia Louis-Dreyfus' character, Valentina Allegra de Fontaine appeared in The Falcon and the Winter Soldier first before she appeared in the movie, Black Widow, so TV viewers got a sneak peek of her on the show. Heck, even Loki, which takes place on a DIFFERENT timeline, just recently featured Kang the Conqueror, who will also appear in the upcoming Ant-Man and The Wasp: Quantumania. So, the Marvel TV shows seem to be vital viewing if you follow the movies. The Star Wars TV shows… not so much, it seems.
The Future Looks Clearer For Marvel on Disney+ Than It Does For Star Wars
I mentioned earlier how we have some cool looking TV shows for Star Wars coming to Disney+, but honestly, it's kind of hard to gauge what they will look like or how they will even fit into the overall Star Wars narrative. Like, will the upcoming Obi-Wan Kenobi series really be vital viewing, or will it be more like Rogue One: A Star Wars Story and Solo: A Star Wars Story? Nice little diversions in-between the main attractions. We do know that Episode IX was the end of the Skywalker Saga and that the new films will move onto something else. But it's not terribly clear what that something else is. It's still kind of up in the air.
But Marvel fans already know what Phase 4 looks like for Disney+ in 2021. We still have What If...?, Hawkeye, and Ms. Marvel to look forward to this year, and Moon Knight and She-Hulk, as well as other shows in 2022. Not only that, but we also know how some of them will connect with the films, like the post-credit scene of Black Widow tying into the upcoming Hawkeye, and The Marvels movie featuring Ms. Marvel as well as WandaVision's Teyonah Parris. I mean, honestly, I kind of feel bad for Star Wars fans. It would be cool if you had a Star Wars chart of phases like Marvel fans do. We've got it made.
Marvel Released A Brand New Movie On the Streaming Service That Is Also Currently In Theaters. Star Wars Doesn't Have That
I honestly did not like Black Widow all that much (It was fine), but here's the thing— Marvel fans actually got a brand-new movie on Disney+. That's right, a mainline MCU movie that was also put into theaters was available for Premier Access on the streaming service. I even watched it on my cell phone while I cooked eggs for my kids. Because I had that option. Disney+ made it available to me.
Alas, Star Wars fans don't have that option. Yes, you now have all 9 of the mainline Star Wars films to watch, as well as Solo and Rogue One, so that's nice. But honestly, so what? Marvel fans have most of the old Marvel movies, too (Well, except for Spider-Man, but we don't want to talk about that). But we've seen all of those already, just like the Star Wars fans have likely watched all of the Star Wars movies to death already. The fact is, Marvel fans got a brand-new Marvel movie on Disney+--to watch as often as they want—but Star Wars fans haven't gotten anything like that.
Marvel Benefitted More From The Fox Acquisition Than Star Wars
Let's be frank. we all benefited from Disney's 2019 Fox acquisition because it meant that we got the entire back catalogue (and future) of The Simpsons on Disney+. So, we win in that regard. But Marvel also had a major boon with the acquisition of Fox because it meant that Disney+ would have X-Men and The Fantastic Four content on the streaming service. Now, these both feature films and TV shows of varying quality, but at least Marvel fans got them. And they also feel different enough from the MCU movies and TV shows that it really feels like extra content. Now all we need is the Marvel Netflix shows, and we'll be set.
Star Wars didn't really get anything out of the Fox acquisition. At least not anything major. In truth, the Star Wars content didn't get any better once the ink dried on the contract, so this is yet another reason why Marvel fans have a lot more to be grateful for from Disney+ than the diehard Star Wars fans.
The Back Catalogue For Marvel Is More Diverse Than The Back Catalogue For Star Wars So Far
Okay, so this is where my Marvel bias may shine through, but Marvel currently has a much more interesting and diverse back catalogue than Star Wars does on Disney+. If I pull up Star Wars on my Disney+ app, I find The Clone Wars and Rebels cartoons (Pretty cool), Legos Star Wars stuff (Um, okay. Not as cool), the Star Wars Vintage collection (Not bad… but not great either), and well, it's not looking so hot.
And while I'm not saying Marvel is blowing the roof off or anything with their back catalogue, I definitely think it's more diverse and interesting. You have shows like Agent Carter, Agents of S.H.I.E.L.D, The Runaways, etc., and a LOT more animation. I mean, there are like five different Spider-Man cartoons on here alone. And then you have The Incredible Hulk, The Fantastic Four, even the Silver Surfer cartoon! I mean, Marvel fans have been freaking spoiled when it comes to Disney+. While Star Wars fans, well, not so much, but that may be because there is less to offer when it comes to that front.
But I don't know. What do you think? Am I blowing this out of proportion? Leave your thoughts in the poll below. And for more information on upcoming Marvel TV shows, upcoming Star Wars TV shows, and Marvel Phase 4 movies, make sure to stop by here often.
This poll is no longer available.
Your Daily Blend of Entertainment News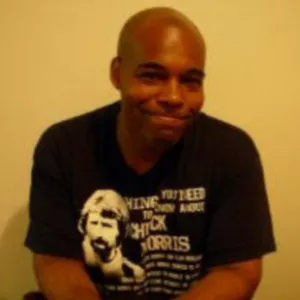 Rich is a Jersey boy, through and through. He graduated from Rutgers University (Go, R.U.!), and thinks the Garden State is the best state in the country. That said, he'll take Chicago Deep Dish pizza over a New York slice any day of the week. Don't hate. When he's not watching his two kids, he's usually working on a novel, watching vintage movies, or reading some obscure book.