The 10 Best Grey's Anatomy Episodes (So Far), Ranked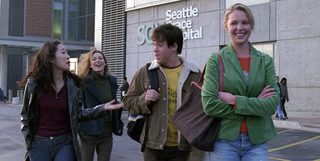 In its 17 seasons thus far, Grey's Anatomy has given viewers 383 episodes. That's a lot of drama — and a lot of trauma — for our beloved surgeons. The doctors of Seattle Grace-turned-Grey-Sloan Memorial may come and go, but loyal fans of Grey's Anatomy have shown up through plane crashes, mass shootings, explosions and every conceivable medical ailment. Shonda Rhimes created a show that was unafraid to tackle the toughest topics, including mental health, abortion, racism, gun violence, addiction and abuse, and we set out to find the best episodes out of all 383 (so far).
Ellen Pompeo continues to lead the cast as Meredith Grey in a show that's launched actors' careers and whose guest stars are a Who's Who of Hollywood A-listers. So how would one even begin to pick the ten best episodes from a series that's attacked all of our emotions from every possible angle for nearly two decades? We gathered Grey's Anatomy's most-talked-about moments, the biggest disasters, the most quotable lines and the rip-your-heart-out romances that allowed these talented actors to surgically insert themselves into our hearts. We'll try to keep it free of major spoilers, in case you're a little late to the OR.
10. Drowning On Dry Land (Season 3)
Season 3's ferry boat accident was impressive for the scope of the disaster, and it was the interns' biggest test of their medical abilities to that point in the series. The accident actually occurred one episode earlier in "Walk on Water," but the conclusion showed the interns really coming into their own. It was a big episode for Alex Karev, who saved a pregnant Jane Doe, setting up a big character arc, as we start to see how much compassion lies below his tough exterior.
"Drowning on Dry Land" also featured one of many near-death experiences for Meredith Grey, who was knocked into Elliot Bay while helping a victim of the ferry boat crash. Patrick Dempsey gave a heart-wrenchingly desperate performance as Derek Shepherd, who was was doing a terrible job of convincing anybody — least of all his wife — that he wasn't in love with Meredith.
9. Fight The Power (Season 17)
It's hard to know how we'll look back at Season 17 of Grey's Anatomy, as it captured the COVID pandemic in what was such a specific but universally experienced time in our lives. This season as a whole will be a record of it all: the isolation, the mistrust, the exhaustion, the dots on the floor that show how far 6 feet apart is. "Fight the Power" shined the spotlight on Miranda Bailey, who learned that her mother was going to die from COVID. Bailey was forced to see her mother through it alone, as she was quarantined away from her husband and father.
Chandra Wilson gave a career performance, as Bailey had to be a rock for her family in her most broken moment. The episode made strong statements about systematic racism, as well as the anger families felt about their loved ones being turned into a statistic. As Bailey sings "My Girl" to her mother at the end of the episode, the screen fades into a list of hundreds of real COVID victims.
8. Losing My Religion (Season 2)
Season 2 set the scene for a lot of the themes that would carry Grey's Anatomy through 17 seasons. Relationships were established, catch phrases were born, and Denny Duquette came into our lives. We all fell in love with the charmer with the bad heart, played by Jeffrey Dean Morgan, but none more than Izzie Stevens. "Losing My Religion" makes us think things might just work out for the unlikely pair, as Denny proposed to Izzie and she accepted. But nothing good ever happens when "Chasing Cars" starts playing, and what happened that night continues to traumatize fans to this day.
"Losing My Religion" was also the famous prom episode, where Richard Webber forced the interns to plan (and attend) a prom for his ailing niece, played by a young Tessa Thompson. Tensions were high between Meredith and Derek, and they ended up ditching their dates for a steamy prom hookup that would come back to haunt them. (Anybody remember the panties on the bulletin board?)
7. The Sound Of Silence (Season 12)
This episode was a creative masterpiece, as it tracked Meredith Grey's recovery over six weeks after she was attacked by a patient. For part of the episode, Meredith had no hearing, and for 7 long minutes, the viewers experienced that with her, hearing nothing but a constant ringing as she drifted in and out of consciousness. We were aware of the passage of time by watching the bruising on Meredith's face develop and then slowly disappear. Even once her physical ailments started to heal, we watched Meredith's emotional journey through fear, frustration and forgiveness.
As Meredith recovered, all she could do from her hospital bed was observe what was happening around her. Amelia fell off the wagon. April served Jackson with divorce papers. Justin Chambers shined as Alex Karev, sobbing when they first found Meredith sleeping in her hospital room. Jo's coming to Meredith's room to put a blanket on Alex as he slept was a tender moment that hinted at how Meredith's situation was affecting their relationship.
6. Sanctuary/Death And All His Friends (Season 6)
The Season 6 finale was technically two episodes, but I'm counting it as one item intended to be consumed as such. This was arguably the most suspense-filled two hours of the entire series, as an active shooter made his way around the hospital, shooting main characters in cold blood as he tracked down Derek Shepherd and others he blamed for his wife's death. Meredith and Cristina saw Derek get shot, and Cristina performed surgery to try to save him, even as the shooter held a gun to her head saying to let him die.
Hats off to the whole cast for their performances in this episode: Bailey's shame at lying to save her own life; Arizona shielding a sick child with her body; Meredith trying to sacrifice herself and suffering a miscarriage in the process; and absolutely every moment between Meredith and Cristina.
5. Silent All These Years (Season 15)
ABC warned us about this one. "Silent All These Years" centered around Jo Wilson-Karev, in an episode that jumped back and forth between Jo's heartbreaking conversation with her birth mother, where she found out she was conceived from a rape, and the hospital, where she bonded with a woman who had been the victim of a sexual assault. Jo and Teddy relayed a lot of important information (to the patient and thus the viewers) on reporting rapes and what a rape kit involves, which Shonda Rhimes had to fight to keep in. The wall of women at the end of this episode is one of the series' most breath-taking images.
4. Fear (Of The Unknown) (Season 10)
As Sandra Oh's last appearance on Grey's Anatomy, this episode was a love letter to Cristina Yang, with lots of references to the original class of interns and past big episodes. Cristina was trying to tie up loose ends before her move to Switzerland, even as an explosion at the mall inundated the hospital with trauma cases. Cristina had trouble leaving things undone, but Meredith assured her that their relationship would never be finished. They danced it out one last time, and Cristina left Meredith with some beautiful words to not sacrifice her wants for Derek:
This was also the episode where we learned that new heart surgeon Maggie Pierce is Meredith's biological half-sister. Trying to replace Cristina much? Either way, it was a fun reveal for an unsuspecting Richard Webber.
3. It's The End Of World/As We Know It (Season 2)
Two words: Pink mist. This two-parter gave us Meredith's first brush with death in the series, as she ended up holding onto an un-detonated bomb inside a patient's chest. Christina Ricci guest starred as the paramedic who left Meredith in that predicament, with Kyle Chandler appearing as the bomb squad leader. Elsewhere in the hospital, Bailey went into labor, and her husband got in an accident on the way there, requiring surgery. Derek had to operate on Bailey's husband next door to the bomb, as George helped Bailey through labor. It was a tense episode with (wink, wink) an explosive ending.
2. Bring The Pain (Season 2)
This episode is peak Grey's Anatomy. "Bring the Pain" contained the first repetition of "Seriously?" among the characters, as Meredith and Izzie jumped into George's bed while he was sleeping. It had Derek's emotional "11 Thanksgivings, 11 birthdays and 11 Christmases" rant to Meredith when he couldn't choose between her and Addison, as well as Meredith's oft-quoted response:
It also had a great surgical moment, when George O'Malley flew solo on a heart surgery while stuck on an elevator, and we got a deeper look into Ellis Grey's affair with Richard Webber when, in her suffering from Alzheimer's, she relived leaving Meredith's father to be with Richard but he wouldn't leave his wife. Brutal!
1. Now Or Never (Season 5)
Our pick for the best episode of Grey's Anatomy boasts possibly the two most-talked-about plot points after seventeen seasons, in Meredith and Derek's Post-It wedding and T.R. Knight's last episode (or so we thought). In "Now or Never," word started to spread that George O'Malley had joined the Army just as a John Doe was rushed into the hospital after being hit by a bus.
Amidst trying to save John Doe's life and figure out how to talk George out of going to war, Meredith and Derek — who had recently gifted their wedding to Alex and Izzie — ran out of time to go to the courthouse to get married. They sweetly wrote their vows on a Post-It, signed it, and boom, just like that they were Mr. and Mrs. McDreamy. It's often forgotten that all of this happened in just one episode, as the shocking ending was one that nobody saw coming.
So there you have it — the ten episodes that will live rent-free in your head for years after you first watch them. And with Season 18 coming this fall, get ready for more disaster, drama and, if this list is any indication, near-death experiences for Meredith. All seventeen seasons of Grey's Anatomy are available for streaming on Netflix, with Season 18 set to premiere at 9 p.m. ET September 30 on ABC. Be sure to check out our 2021 Fall TV schedule to keep up with all of your returning shows.
Your Daily Blend of Entertainment News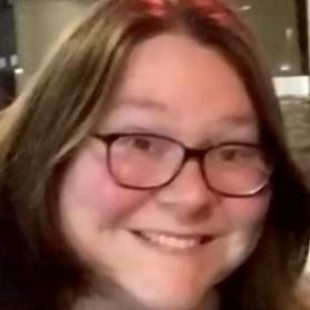 Mom of two and hard-core '90s kid. Unprovoked, will quote Friends in any situation. Thrives on New Orleans Saints football, The West Wing and taco trucks.