Amazon Prime Expands Streaming Content With New Deal Including Comedy Central, TV Land, MTV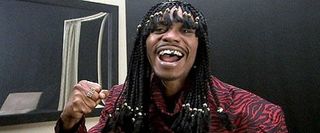 Amazon made a move towards expanding their streaming content for Amazon Prime subscribers with an announcement today on a deal with networks like Comedy Central and Nickelodeon that will bring more than 2000 new titles to the Amazon Instant Video streaming library. Should Netflix be looking in their rear-view mirror?
The announcement, which went live on Amazon's home page (opens in new tab) this week, is good news for those looking for an alternative to Netflix and Hulu, but doesn't quite make Amazon a real contender just yet. The networks involved in the new deal are MTV, Nickelodeon, Comedy Central, VH1, and TV Land. Amazon will add to its streaming library past Comedy Central hits like Chapelle's Show along with current series still on the air, like Jersey Shore and Hot in Cleveland, which was recently renewed for a fourth season over at TV Land. Also listed among the new content are some kid-friendly programs like Dora the Explorer, iCarly and Yo Gabba Gabba from Nickelodeon.
The news is a move in the right direction for sure, but still leaves Amazon Prime's streaming service far behind the level of content available elsewhere. Still, it has to be a head's up for the people over at Netflix, who in spite of having plenty of issues last year have been recovering nicely. With their move into original programming and the return of Arrested Development, Netflix is likely feeling confident about the future, but the competition is sneaking up behind them.
The new programming is available free to Amazon Prime members; there is no separate membership solely for Instant Video. Some can currently be rented on a pay-per-view basis, but the charge for Prime works out to be cheaper by the month even than Netflix. If Amazon can keep adding content while maintaining lower pricing, they might one day be a real contender.
Your Daily Blend of Entertainment News
Your Daily Blend of Entertainment News
Thank you for signing up to CinemaBlend. You will receive a verification email shortly.
There was a problem. Please refresh the page and try again.