Supergirl: Everything About The TV Show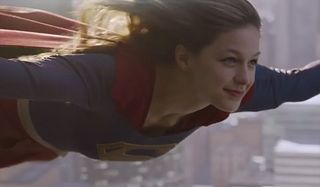 Supergirl has been on our radar since last fall, when CBS opted to give a series based around a female superhero a go. Just a few weeks ago, the network announced that Supergirl will, in fact, be moving forward to series, also releasing a first look trailer at that time. With Supergirl officially headed to our televisions next TV season, now seems to be a great time to compile what we know about the series and present it in an easily digestible form. Here's everything we've figured out about CBS' Supergirl.
When Will It Air?
We've been hearing about CBS' Supergirl for months, and we're finally getting close to the actual premiere date. When CBS announced its fall schedule, we learned the network plans to air Supergirl on Monday nights at 8 p.m. ET next TV season. Unfortunately, the premiere won't actually hit the schedule until October 26, 2015, after Thursday Night Football ends its run. The very first episode is getting a Big Bang Theory lead-in and will air at 8:30 p.m. ET on CBS. Earlier in the fall, you can catch The Big Bang Theory and Life in Pieces in Supergirl's place.
Interestingly, Supergirl will air in the timeslot opposite other DC Comics series Gotham. While not an ideal situation, executive producer Greg Berlanti has said he believes there's certainly room for both shows.
What Have We Seen So Far?
Thanks to CBS making a high-profile commitment to Supergirl, we've actually seen quite a bit from the drama. First, the network revealed Supergirl's costume in an official promo shot. Then, after shooting the pilot, we actually got an extended look at the Supergirl trailer, which highlights a little bit about Kara Danvers as a human, as well as how she becomes the famous superheroine. Other
[[ href http articles supergirl-uses-heat-vision-in-second-more-action-heavy-trailer www.ign.com ]] footage followed. You can check out the extended trailer in full, below.
Some time ago, The Supergirl premiere did leak online in full HD and was downloaded by numerous viewers. CBS eventually showed all of the pilot on preview night at Comic-Con, so a lot of people have already caught the first episode.
[[ href http articles supergirl-uses-heat-vision-in-second-more-action-heavy-trailer www.ign.com ]] What's Supergirl About?
[[ href http articles supergirl-uses-heat-vision-in-second-more-action-heavy-trailer www.ign.com ]] Supergirl will follow 24-year-old Kara Zor-El, a young woman who traveled from the "doomed planet" Krypton and made her way to Earth, where she was adopted by the Danvers family at age 12. Years later, she's a young professional working in National City and hiding the powers she shares with her already-famous cousin (Superman, if you somehow missed that). But, as seen in the trailer, she wants to break free and become the (super)girl she has always hoped to be. Most of this we saw in the first look footage, but CBS' official plot description also includes the following:
[[ href http articles supergirl-uses-heat-vision-in-second-more-action-heavy-trailer www.ign.com ]]
So, while the trailer features a lot of shots of Kara figuring out what powers she has and the best ways to use those powers (not to mention figuring out which costume is most comfortable), it seems as if Supergirl will flit past a lot of the origin stuff in the pilot in order to get down to the serious crime fighting pretty early on. This should help the show to appeal to a broader audience, as I'm not sure a ton of people are super down with the idea of Kara doing a lot of mundane office tasks for a demanding boss as she figures out who she wants to be.
[[ href http articles supergirl-uses-heat-vision-in-second-more-action-heavy-trailer www.ign.com ]] Who Will Star in Supergirl?
[[ href http articles supergirl-uses-heat-vision-in-second-more-action-heavy-trailer www.ign.com ]] After a relatively lengthy search, CBS announced the network had cast Supergirl just a few months ago. Supergirl stars Melissa Benoist as Kara Zor-El, a.k.a. Kara Danvers. Our heroine will be 24 years of age and will work for the media mogul Cat Grant. More on Grant later. From the trailer, we can see that Kara is shy and a little awkward, but she seems to want to grow bolder and use her powers for good. Benoist is mostly known for her role in Glee, but she's also appeared in a few movies, including the critically acclaimed flick Whiplash and the recent film The Longest Ride.
In addition to Supergirl herself, Kara's adopted sister Alex Danvers will also play a key role in the series. Alex is played by actress Chyler Leigh, who is mostly known for playing another sister on television, formerly appearing in Grey's Anatomy as Meredith's half-sister, Lexie. Early footage indicates Alex is protective of her adopted sister but should come to terms with her powers after she totally saves a plane from crashing.
Winn Schott will also work with Kara and will be an early confidante for the superheroine, who at first doesn't believe her secret. After she proves her flying prowess, he'll help her to define her signature look and move forward as Supergirl. Schott is played by Jeremy Jordan, whose biggest role to date has been a stint on Smash. Winn Schott, like several of the characters on the series, seems as if he will change personalities as the drama moves forward.
Back in January, Supergirl signed on Mehcad Brooks to play Jimmy Olsen, a Daily Planet reporter who has just been hired as the art director in National City. He's set to be a bit of a mysterious character on Supergirl and has also been spotlighted as a potential love interest for Kara, although more recent reports seem to indicate that won't go beyond flirtation. Prior to this, Brooks has appeared in Necessary Roughness and as Eggs on True Blood.
Supergirl's making a lot of room for female characters, and on the CBS drama, Calista Flockhart will be playing Cat Grant, the head of a media empire located in National City. In the comics she was a reporter at the Daily Planet who was briefly a love interest for Clark Kent. She's moved to bigger and better things now, and is running a large office. Flockhart is famous for Brothers & Sisters and Ally McBeal.
Finally, David Harewood will play Hank Henshaw, the head of the DEO (Department of Extranormal-Operation), which tracks extraterrestrial threats on Earth. He gets into a few harsh words with Kara during the trailer, and word on the street says he'll eventually turn into supervillain Cyborg-Superman, just like in the comics.
Lucy Lane will also be a recurring character during Season 1. Supergirl has signed on Jenna Dewan Tatum for the big gig (her character can be seen here), and we're looking forward to seeing what Lois Lane's sibling will do on the series.
What Other Characters Are Expected To Show Up?
But that's not all. In addition to all of the big names, Dean Cain and Helen Slater, who have played Supergirl and Superman in past projects, are also expected to appear in Supergirl. There roles have not been announced, but IMDB suggests they'll be playing Kara's Earth parents. At San Diego Comic-Con, executive producer Greg Berlanti confirmed both actors would appear in multiple episodes.
In addition,Laura Benanti will play Kara's birth mother, Alura Zor-El. Benanti has promised we'll see her in 3 forms when Supergirl hits the schedule.
Perhaps most excitingly, we've actually seen images of Supergirl character Red Tornado, an android who has been given a brand new, bright red costume for the new series and will have an origin story that features him being the result of an attempt to create a superweapon. You can take a look, below.
Who Are The Villains In Season 1?
In terms of the villains, we know about a few characters who are set to appear. For instance, we know that Faran Tahir has been signed on in a guest capacity for the pilot, playing the Commander. We've also learned that the Lumberjack will also appear early in the series. Reports indicate that The Mentalist's Owain Yeoman will also be among the first to battle Supergirl. He'll be playing Vartox, a villain who on the show will be an alien chilling on Earth for the last 12 years.
Later, a slew of other villains set to show up during Season 1 were announced. Traditional Superman Superman villain Livewire is set to appear on the series, and she'll be a character working for Cat Grant's media firm before an accident makes her dangerous. The character will be played by True Blood alum Brit Morgan. In addition, Reactron and human antagonist Maxwell Lord will also appear. The latter will be played by Peter Facinelli.
In October, Supergirl announced that longtime Superman adversary Non will appear in the new CBS series. He'll be played by The Transporter star Chris Vance; the character will pop up in Episode 8. General Sam Lane, who is extremely distrustful of aliens, will also be showing up and will be played by 24 actor Glenn Morshower.
Who Else Is Involved?
CBS is obviously airing the DC Comics-based series, which is coming from Warner Bros. Television. The Flash and Arrow's Greg Berlanti is executive producing, alongside Ali Adler, Sarah Schecter and Andrew Kreisberg. Ali Adler was also a co-executive producer on Glee, which also happens to be the show lead Melissa Benoist is known for.
In addition to all the producer connections to the series, Glen Winter also directed the Supergirl pilot. Notably, he's also directed episodes of Arrow, The Flash and even the CW's Smallville.
Are There Any Other Juicy Tidbits?
There sure are. First and foremost, a few months ago, we learned that Superman would be a part of the Supergirl universe. Although we shouldn't expect him to be present in the drama, he will most certainly be referenced within the drama. During the time Supergirl is set, Jimmy Olsen already knows and has a relationship with Superman, and was even allowed to photograph the superhero.
In addition, while Supergirl airs on CBS and is not directly related to Arrow and The Flash, there have been rumors the CW and CBS shows will be able to cross over. Currently, there are no plans in the works for that to happen and CBS doesn't even really seem keen to deal with the complexities involved, but Greg Berlanti is still keeping the dream alive.
Your Daily Blend of Entertainment News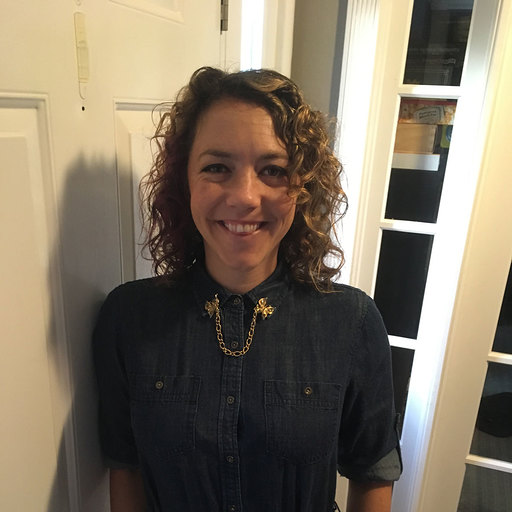 Reality TV fan with a pinch of Disney fairy dust thrown in. Theme park junkie. If you've created a rom-com I've probably watched it.