The Walking Dead: Daryl Dixon TV Show: What We Know About The Upcoming Series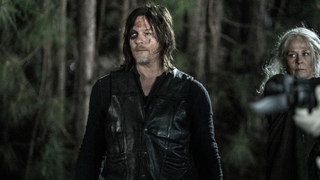 (Image credit: AMC)
You thought you could escape the world of The Walking Dead? Think again.
While The Walking Dead ended in 2022 after eleven seasons and one emotional finale, that doesn't mean the world of The Walking Dead is dead yet. Dead City is coming out in 2023, the new Rick and Michonne spinoff will be releasing at some point, and of course, we have the spinoff called The Walking Dead: Daryl Dixon.
The title (as of right now) is going to do exactly what you think – follow Daryl Dixon (played by Norman Reedus) in a post-The Walking Dead world. But what exactly is the show going to be about besides just featuring Daryl? And who else is going to star in it? If you're as curious as I am, here are some things that we know so far about The Walking Dead: Daryl Dixon.
What Is The Walking Dead: Daryl Dixon Premiere Date?
The Walking Dead: Daryl Dixon is expected to premiere at some point in 2023, at least according to the official press announcement from AMC, which means we can tentatively add this to our 2023 TV release schedule.
We don't have an official date just yet of when the show is going to come out, but we at least know it'll be at some point this year alongside the other highly anticipated Walking Dead spinoff, Dead City. Yup, 2023 is most certainly going to be the year of zombies with shows such as these, as well as The Last of Us rocking over at HBO.
Norman Reedus Will Star
Obviously, it wouldn't really be a Daryl Dixon centered show unless Norman Reedus was in it, and based on the press announcement, Reedus is most certainly returning as Daryl Dixon.
The actor portrayed Daryl through all eleven seasons of the original show as one of the few that remained from Season 1. Through that, we've seen so many badass Daryl moments that it's not that surprising that he's getting his own show.
I'm sure we're going to be getting a heck of a lot more badass moments just from this show alone. I can't wait to see it.
Clémence Poésy, Adam Nagaitis And More Have Joined The Cast
While Norman Reedus is the main star of The Walking Dead: Daryl Dixon, there are always other characters that come along with any spinoff. According to Variety, both Clémence Poésy and Adam Nagaitis are set to co-star in the show.
Poésy's character will be named Isabelle, a companion of Daryl's when he arrives in France and someone who is a part of a progressive religious group. Adam Nagaitis is going to play Quinn, a British man in France who is a black marketeer – and apparently, owns a nightclub. In an apocalypse. That's right, you read that correctly.
It's still fun to see these two in a show such as this. I know Clémence Poésy from her time in the Harry Potter franchise, but I've also seen Nagaitis in the popular HBO show, Chernobyl, and Red Rose, so it's super cool to see them both here.
In another casting announcement from TV Line, it was also confirmed that Anne Charrier, Eriq Ebouaney, Laika Blanc Francard, Romain Levi, and Louis Puech Scigliuzzi are set to join. Their characters are going to be Genet, Fallou, Sylvie, Codron and Laurent, respectively.
The Walking Dead: Daryl Dixon Will Follow The Titular Character In France After Washing Ashore
Now, I'm sure you're like me and wondering how the heck Daryl, of all people, who hadn't even been out of Georgia, America until Season 5 of The Walking Dead, found his way to France. Well, thankfully, the AMC press announcement I brought up before had a brief synopsis of what the show is about, and boy, is it a doozy.
The Walking Dead: Ranking Every Season Of The Zombie Show
Basically, at the end of The Walking Dead, we saw Daryl ride off on his motorcycle, supposedly to look for Rick or others out there.
However, in The Walking Dead: Daryl Dixon, Daryl ends up just washing ashore in France – and has literally no idea how he got there. From the sound of it, we'll be seeing Daryl's efforts to survive, form new connections with people and make his way across France as he tries to figure out how to get back home.
Reedus Says That It Will Be Going In The "Opposite Direction" From What We Know In Walking Dead
With a show like The Walking Dead being popular for such a long time, you might wonder if The Walking Dead: Daryl Dixon is going to be more or less of the same in terms of the story and tone. But thankfully, it's not going in that direction at all, it seems.
In an interview with Entertainment Weekly, Norman Reedus said that his spinoff is going in an "opposite direction" than what fans know from the show.
Reedus also promised that the show would be "f***ing epic," so mark me down as excited.
Fans Might See Familiar Faces From TWD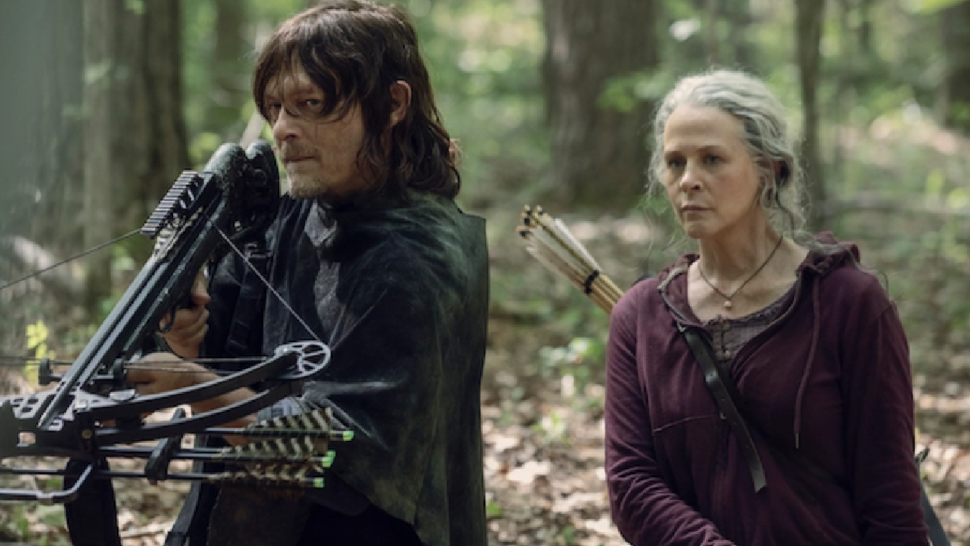 A big disappointment was that originally, this show was announced as a spinoff for both Carol and Daryl, but due to logistical issues, Melissa McBride had to back out of filming, and then the show needed to be centered around Daryl entirely. However, that doesn't mean there's still not a chance we might not see familiar faces.
At the Comic-Con panel for The Walking Dead in New York 2022 (via ComicBook) Reedus spoke about the upcoming show and said that there's a chance fans might see some people that we know.
I highly doubt Rick will be making an appearance, since this show is set to come out before his spinoff, but does that mean we might get to see Carol again in some way? Maybe just a cameo? Or maybe even Connie? I'm here for anyone they bring in.
Filming Was Underway In Late 2022
Filming actually originally began for The Walking Dead: Daryl Dixon in October 2022, when Reedus took to Instagram to commemorate the start of filming. However, it looks like it's still ongoing as of February 2023 because Reedus posted a picture of him still on set on Instagram when one of his close friends came to visit him on set – Hideo Kojima.
The two had previously worked together on both the cancelled P.T. and Death Stranding (as well as the upcoming Death Stranding 2), so it was enjoyable to see them together again. But we at least know that the show is still filming – and hopefully, production might be coming to an end soon if we want that 2023 release date.
What are you looking forward to the most with The Walking Dead: Daryl Dixon? All I know is that I'm not sure I'll be emotionally ready to see Daryl leave America and arrive in France, of all places to be. But I'm here for creativity.
Your Daily Blend of Entertainment News
Big nerd and lover of Game of Thrones/A Song of Ice and Fire. Will forever hate season eight. Superhero and horror geek. And please don't debate me on The Last of Us 2, it was amazing!