Hacker Group Claims Credit For Attacking Pokemon Go, Get The Details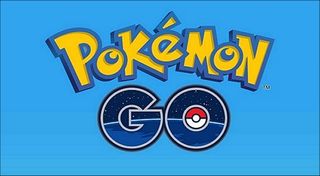 (Image credit: Niantic Labs)
A group called OurMine has claimed responsibility for the DDoS attacks levied at Niantic Labs' Pokemon Go servers. The attacks caused minor outages in some areas but has been restored for most gamers over the weekend.
Tech Crunch is reporting that OurMine is attempting to extort Niantic Labs out of mine by having them pay for protection services. The group's "protection services" run from anywhere between $30 and $5000, according to the Tech Crunch report.
They posted a message stating...
It's not unlike the LizardSquad attacks that used to occur frequently a couple of years ago before various members were carted off to jail.
While OurMine might think it's cute attacking the servers of a property owned by a multi-billion dollar empire like Nintendo, keep in mind that Nintendo doesn't mess around when it comes to protecting their properties and brands.
Even though the Big 'N' is known for being family friendly with a lot of their games and apps, they're also known for being quick on the trigger when it comes to lawyering up, sending out cease and desist letters and shutting down projects using their characters or assets under threats of legal action. It wouldn't be surprising if Nintendo goes swiftly after OurMine.
The DDoS attacks from the group were damaging enough to prevent certain people from certain regions from logging into the game, but it wasn't enough to keep them out of it for long. During this past weekend OurMine sent out the denial of service attacks against the Pokemon Go servers, but was only successful in disrupting service between July 16th and part of July 17th.
The official Pokemon Go account took to Twitter later into July 17th and announced that they were getting the servers back online.
Amazingly, people weren't so worried about the servers coming back up as various gamers from various regions were concerned about getting the game in their home territory. Those from Asia and Brazil were near the top, pleading with Niantic Labs and Nintendo to release Pokemon Go in their region.
Niantic Labs has been dealing with server stability since the launch of the app, and they've been reluctant to add new territories to the official line-up of Pokemon Go until they get things stable in the current regions where it's released. Having groups like OurMine attack the servers over the weekend will only slow down Niantic's efforts to release the game in more countries, so if you want to be angry at anyone take it out on OurMine.
The DDoS attacks aside, Niantic Labs added 26 countries to the Pokemon Go support list, continually expanding the app's reach and availability. The biggest territory that they probably want to add but can't add at the moment is China, due to Google Maps issues and censorship restrictions that would require a lot of workarounds.
Nevertheless, the game is constantly expanding its reach and it won't be long before it becomes a truly global phenomenon, despite the efforts of groups like OurMine in their attempts to undermine Niantic Labs' success.
Your Daily Blend of Entertainment News
Staff Writer at CinemaBlend.