Pregnant Pokemon Go Player Intentionally Run Over, Get The Details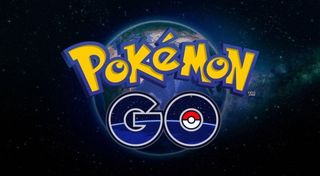 (Image credit: Nintendo)
While out and about playing Pokemon Go with her friends, an 18-year-old from Gladestone, Missouri was struck by a van. She claims that the van intentionally tried to run her over. The worst part about it is that she was pregnant.
KTLA local news for Kansas City, Missouri is reporting that the victim of a hit-and-run, Kaitlyn Shelton, is claiming that she was purposefully struck by a van while playing Pokemon Go.
According to Shelton, she was with her friends in Gladestone playing the game. A van allegedly sped by the group, which prompted Shelton's sister to yell at the driver of the van. The van stopped, went into reverse and hit Shelton, knocking her unconscious.
There's no mention of who the driver was or whether or not they recorded the license plate, or why the driver targeted the group who seemed to be out playing Pokemon Go. The comment section on the article is non existent so additional information provided by anyone in the area or within the city is not available either. There's also no mention if Shelton went to the police or not or if they filed a report on the hit and run driver.
In a report by KCTV, Shelton mentioned to them...
After being rushed to the hospital, doctors performed an emergency C-section on Shelton in order to recover the baby. The deliver turned out to be successful and the baby was fine, even after the horrific event that Shelton suffered from the run-in with the van.
The KCTV report indicates that the van was turquoise or teal and that it was a Dodge Caravan. They also mentioned that it was slightly dented up.
They provided no information at all on the driver. The photos indicate that Shelton was banged up pretty badly after being hit by the vehicle, resulting in multiple scraps and bruises on her face. They have some images and a few of the details outlined in the video report over on KCTV.
There's no mention if the driver of the van may have known Shelton or the rest of the group, but they definitely want the person apprehended.
Neither of the reports indicate if police are investigating the situation further, but only note that they're looking for information about the van and the driver.
Various other incidents have occurred tangentially involving Pokemon Go, including a teen finding a dead body or a man running out of his house to shoot at two teenage boys who were trying to capture Pokemon in his neighborhood. More heinous crimes involving Pokemon Go included four robbers luring kids into isolated areas and robbing them at gunpoint. In another instance a man crashed his car while playing Pokemon Go.
Your Daily Blend of Entertainment News
Staff Writer at CinemaBlend.