Puff Daddy Produced The Soundtrack For An Upcoming Game, Get The Details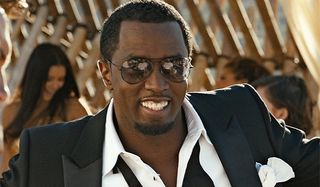 If you've been wondering what Puff Daddy has been up to these days, the answer is working on a soundtrack for a video game, obviously.
It's not uncommon for folks in the mainstream music biz to work on a video game soundtrack, so we weren't too surprised when we got word that Sean "Puffy" Combs was hard at work curating a collection of songs for an upcoming title. What did surprise, us, however, was that said game is WWE 2K17. Who knew P. Diddy was into wrastlin'?
The above video was recently posted to Youtube by the official WWE 2K channel. As the title implies, it's all about Puff Daddy and his recent task of pulling together songs to make the ultimate wrestling soundtrack.
According to the interview, Mr. Combs has curated "the dopest soundtrack" for WWE 2K17, a task he said was a bit tricky since the gaming audience is one of the most diverse in the world. According to P.D., the WWE audience is on similar footing, boasting a wide array of fans. As a result, Diddarino said that his job became giving the fans both what they want and what they need.
In other words, WWE 2K17 fans can expect a little bit of everything, with Piddy listing rock, pop, classics and electronica as examples of genres he plugged into the game. The Diddster said that, once artists found out he was working on the game, he was actually contacted by them for possible inclusion.
When it came to producing the soundtrack, Diddy said it was a very collaborative effort. He's worked with the WWE before, including for a tribute to the troops event and Wrestlemania.
When asked what his favorite track from the WWE 2K17 soundtrack was, Diddy said "Drone" by French Montana. When asked for a hidden gem, he pointed to "Run" by Bring Me The Horizon. He referred to the track as "a mean one," followed up by "Out of Control" by Travis Barker.
Easily the most controversial question of all for fans of WWE 2K17, Puffy was asked who would win in a rematch between the game's cover star, Brock Lesnar, and the pre-order bonus character, legendary wrestler Goldberg. Diddy said both grapplers were "freaks of nature" and that he'd love to see that fight, artfully dodging the question.
Outside of the soundtrack, we understand there is actually a game included on the WWE 2K17 disc, which you can finally get your hands on come Oct. 11. That leaves us with a couple months of runway time yet, so expect more promotional videos to surface in the coming weeks.
Your Daily Blend of Entertainment News