Cancelled Star Wars First Person Shooter Is Now Available Online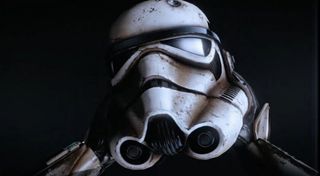 (Image credit: Disney)
There have been a number of high-profile Star Wars games that never quite came to be. Obviously, the most desired and most infamous cancellation was shortly after Disney picked up the brand and Star Wars: Battlefront 3 bit the dust. Well, there was another game that also got canned, but you can now download it from various online sources.
WWG is reporting that you can download the latest build of the canceled Star Wars: First Assault right now from the usual sources offering peer-to-peer file sharing. The game is based on an Xbox 360 build of the shooter, and since it's a preview build you will need a modded Xbox 360 in order to play the game. If you already have a modded Xbox 360, you shouldn't have any troubles play-testing the early development copy of the game. If you don't have an Xbox 360, then you can either buy a mod kit from various online mod shops or you can buy an actual modded Xbox 360 from most places like eBay.
Once you download and install the game, you'll be able to play through some of the levels and content featured in the unfinished copy of Star Wars: First Assault. The game doesn't have enemy NPCs nor is the multiplayer mode properly finished, according to WWG.
According to an article from back in 2015 by GamesRadar, they describe what the content was like in Star Wars: First Assault before it bit the dust. It was an 8-vs-8 first-person shooter between the Rebels and the Galactic Empire. The maps were designed to be fast, small and high-impact. There were vehicles that could be used, but the combat was closer to the likes of Call of Duty than Pandemic or Free Radical's take on Star Wars: Battlefront.
As mentioned in the article, and in other sources leading up to its cancellation, Star Wars: First Assault was supposed to be a micro-game released for Xbox Live and the PlayStation Network. It was a hold-me-over digital title until Free Radical's Star Wars: Battlefront 3 was supposed to launch. However, both games never happened.
The game was a squad-based first-person shooter, not unlike the other Battlefront titles. According to GamesRadar, the original plan was to launch First Assault in 2013 and then follow it up with an aerial combat sim similar to the old X-Wing and Tie Fighter games in 2014. In 2015 there was supposed to be the full-fledged Star Wars: Battlefront 3. However, things didn't quite work out that way and Disney scrapped all the plans set in place by LucasArts' game division.
Instead, First Assault and the Star Wars: Battlefront 3 that a lot of people wanted to play were canned.
Electronic Arts ended up securing an exclusive deal and had DICE develop the current iteration of Star Wars: Battlefront on the market.
For those wondering whether or not Star Wars: First Assault would have been a decent lead-in to the other Star Wars: Battlefront 3 will be able to playtest the alpha version of the game for themselves and see... assuming you have a modded Xbox 360.
Staff Writer at CinemaBlend.
Your Daily Blend of Entertainment News
Thank you for signing up to CinemaBlend. You will receive a verification email shortly.
There was a problem. Please refresh the page and try again.