Diablo 3 Reaper Of Souls Patch 2.1 Will Add Ladder PvP, Tiered Rifts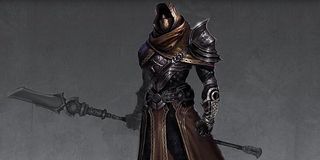 Diablo 3: Reaper of Souls won't be the last new content released for the game. Blizzard said that they're working on a major update for the game that will add both PvP and PvE endgame.
The player-versus-player crowd has been asking for a ladder system and Blizzard intends to deliver. The first content update for the game will include competitive Seasons.
"We're still working on them, but the general gist is that you'll level up a new character, we'll have specific ladders for Seasons, and also some goodies that will drop along the way," said D3 director Josh Mosqueira (via DiabloFans). "There's more information of that to come, and we're not making an announcement of when, but that's coming in the first major content patch - not the first patch, but the first major content patch."
PvP was always sort of an after-thought in D3. The game shipped without any competitive component. They eventually added brawling, informal battles for up to four players. Perhaps the new ladder system will make PvP feel like a true component of the game, though.
Blizzard is also developing "Tiered Rifts." They're an extension of the randomized dungeons ("Nephalem Rifts") featured in Reaper's Adventure Mode. After completing a Rift, you'll get a Greater Rift Token that gives you access to a harder Rift. Completing that dungeon, in turn, gives you a Rank 2 key for an even harder Rift. Leaderboards will show you what tier other players achieved and how quickly they did it.
Finding new loot is one of the main reasons that D3 players keep delving into dungeons. To ensure that players always have something to strive for, Blizzard plans to add more legendary items to the mix. Some of these Legendaries will be earned through the PvP Seasons or Tiered Rifts. The criteria for earning these items is currently unclear, though. We'll have to wait until Blizzard shares more detail on each of these features.
Ladders and Tiered Rifts will be included in Patch 2.1. Blizzard expects this update to go live in a couple months.
Reaper of Souls launched worldwide today. The expansion pack adds a brand-new chapter to the game in which players travel to Westmarch and other new lands to face Malthael and his undead legions. Reaper also introduces the Crusader class, a heavily-armored warrior of the Light. The Adventure Mode, meanwhile, gives players random bounties and dungeons to tackle after they've finished the story-based content of the expansion.
Blizzard laid the groundwork for the expansion with Patch 2.0 last month. This update made huge revisions to the game, including its loot system and Paragon progression system.
Staff Writer at CinemaBlend.
Your Daily Blend of Entertainment News
Thank you for signing up to CinemaBlend. You will receive a verification email shortly.
There was a problem. Please refresh the page and try again.