Final Fantasy 15 May Be Coming To PC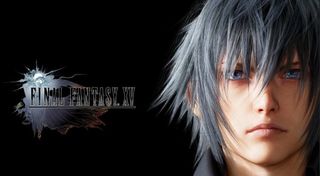 A new job listing seems to indicate that a PC version of Final Fantasy 15 might be on the way. Of course, wording and translation could point to something that may not be exactly what some gamers could be hoping for.
Gematsu picked up the news from a Square Enix job posting on the site Js01. What does the job call for? Well, the title is that of an online game planner and the qualifications are as follows...
No education requirements are listed and the job is one for a contract employee in Tokyo, Japan.
The structure of the wording seems more to do with a microtransaction-focused multiplayer experience than a description of a position dealing with a PC port of a game.
The qualifications seem more like something closer to an MMO than a console game. And if it is for a console game it sounds like something related to managing a cash shop.
The hint about having an interest in PC games doesn't really seem to have any bearing on the actual platform of the game(s) itself, especially judging by the vague descriptions.
Mentioning that the position would be for games "related to FFXV" also leaves this open for an MMO spin-off, an expansion pack for Final Fantasy 14 that's based on Final Fantasy XV content, or maybe even an online mobile title (which doesn't seem unlikely given Japan's deep fascination with mobile and portable games).
As for Final Fantasy 15... the upcoming JRPG puts players in the role of Prince Noctis, a fighter for the people and someone engaged in a deep fight with someone he cares for very much.
The new game will go back to the open-world design from the previous Final Fantasy titles, giving players a larger and more vibrant world to interact with and explore. The game's few gameplay trailers have revealed the vehicle that players can travel around in, as well as some of the companions – such as Cid, the mechanic – that players will encounter during their adventures.
Final Fantasy 15 has been compared with other notable games such as Monster Hunter given that players can venture around and battle massive monsters and fight competently humongous bosses.
There's also been the revelation that you can run around and play as a dog – though, there has yet to be a reasonable explanation as to what the gameplay characteristics are for having to assume the role of a dog. And we've had a brief glimpse at one of the first towns that players will be able to rummage through and explore.
The combat for the game looks interesting and seems to take on a more real-time play mechanic from what was introduced in Final Fantasy XIII. There have been some very interesting segments that show Noctis running along walls and hacking and slashing, which looks pretty intense.
Staff Writer at CinemaBlend.
Your Daily Blend of Entertainment News
Thank you for signing up to CinemaBlend. You will receive a verification email shortly.
There was a problem. Please refresh the page and try again.