Here's What GameStop Is Saying Will Be Announced At E3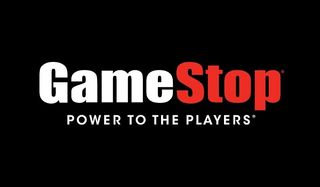 GameStop held its latest earnings call on May 26 and, along with financial reports, stats and all of the usual jibba-jabba, the games retailer had a few predictions to share for the upcoming E3 trade sow.
It's hard to believe, but E3 2016 is only a couple of weeks away, meaning we'll soon be able to throw all of this speculation out the window and replace it with some cold, hard facts. Still, if you're going to get the latest rumors for the gaming industry, a mega-chain of gaming stores that sells those very games and consoles isn't a bad source.
COO Tony Bartel was on hand during yesterday's GameStop earnings call, giving his thoughts on what folks can expect out of E3. It's nothing too shocking, or specific, but it gives a little extra volume to some buzz that's already circulating.
So not exactly the work of Nostradamus but, again, we're talking about a guy who lives neck-deep in the gaming industry. He didn't say what new consoles to expect, but we already know from earlier announcements that Nintendo has no plans to unveil its NX console at E3. Sony and Microsoft are reportedly working on updated versions of the PlayStation 4 and Xbox One, respectively, so our money is on something from one or both of those industry giants.
As for the games Bartel was referencing, we've got a few ideas about which titles he has in mind. Call of Duty: Infinite Warfare and Battlefield 1 are launching this fall, so expect a big showing out of both of those. Final Fantasy XV is another potential big focus, as is Sony's highly-anticipated (and supposedly still set for a 2016 launch) The Last Guardian.
Taking a look at the VG24/7 calendar for the remainder of the year, some additional likely suspects to steal the show include Mafia 3, Gears of War 4 and Dishonored 2.
As for Bartel's predictions on VR, that certainly seems to be the climate of the gaming world these days. You can get your hands on the Oculus Rift and HTC Vive already, and the PlayStation VR headset is expected to launch this October as well. Since most folks don't already own a VR headset, it's safe to say that they will be interested in trying out everything they can strap to their face this year. That positive momentum means that a lot of developers are working on VR games, too, so expect a big showing out of this year's show.
As for how these predictions will pan out, well, we'll see you at E3!
Staff Writer for CinemaBlend.