The Nintendo NX Might Include Wii U Ports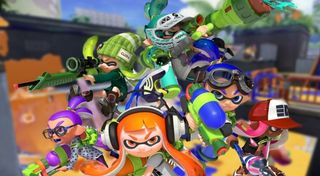 On the road to E3 there are always some big, juicy rumors that pop up that end up turning out to be true or turning out to be completely and entirely way off base. For the PS4 and Xbox One, the rumors almost all turned out to be true from the hackers/leakers who let news loose ahead of their official announcements. In this case, one leaker is saying that the Nintendo NX will get Wii U ports.
My Nintendo News is reporting that a popular leaker named Emily Rogers had posted up some tweets, all of which have been deleted preceding her account going private, where she let loose some interesting information. The contents of the tweets were archived by French-Canadian gaming website Mon Nintendo, where Rogers stated in her tweets...
Following the series of tweets, Rogers' account went private. This could be from someone warning her about the heavy hand of Nintendo lawyering up to send a C&D letter or it could be to avoid getting flamed from people yelling "fake!" and "lies!"
This information is neither surprising nor is it entirely new. The question of backwards compatibility is an interesting angle, though. Still, many gamers have already assumed that Nintendo's delay of The Legend of Zelda on Wii U is from the possibility of making it a cross-generational release on the Nintendo NX.
SegmentNext believes that the few games making the leap from Wii U to NX could be Super Mario Maker, Splatoon, and Super Smash Bros in addition to the upcoming release of The Legend of Zelda. Those games all make sense, but I tend to doubt that Nintendo would port over Super Smash Bros at this point. It seems really old for that kind of port-over. Splatoon and Super Mario Maker are no-brainers, and I would suspect that Star Fox Zero would be another game to make the leap over as well.
Given that Nintendo exhausted all their big franchises throughout the last two years for the Wii U, with the exception of Metroid and F-Zero, it would make sense that the Nintendo NX's line-up of games would just be remastered Wii U titles given that they wouldn't have time to make all new games and IP for the NX.
Some speculate that the NX could either dabble in VR or have some sort of cross-mobile compatibility so that gamers will be able to play their home console games on the go with seamless cross-compatibility between a portable device and the home console device, a little like the original Turbo Grafx-16 and its handheld.
At this point we'll just have to wait for E3 to find out for sure what Nintendo has in store for their new gaming device.
Your Daily Blend of Entertainment News
Staff Writer at CinemaBlend.