PlayStation Vue Beta Invites Sent Out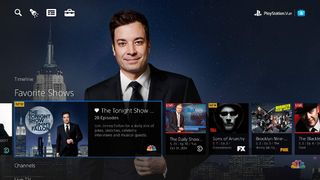 Select PS3 and PS4 owners can now try out PlayStation Vue. Sony has sent out invites for the cloud-based TV service this weekend.
The invite obtained by a Reddit user says the beta is available to a small group of New York City residents. It's unclear how long the test lasts or how much content the participants will have access to.
Unfortunately, we won't find out too much about the PS Vue from these testers. The Reddit user who received the invite says that there's a non-disclosure agreement in place. This means that they're not allowed to discuss the features of the service.
PlayStation Vue allows users to watch on-demand and live programming. The past three days of popular shows are available automatically. Viewers can also save shows to the cloud. Episodes from shows designated as their favorites will be available for 28 days.
Vue functions more like Netflix or HBO Go than a traditional cable service. All users need is a PS3 or PS4, a broadband internet connection and a subscription. No other hardware is necessary.
"PlayStation Vue will be offered on a month-to-month basis without any penalty or customer service hassles for cancellation."
When Sony first announced Vue, they said it would support the following channels upon release along with local broadcasting:
New York is the first city of the PlayStation Vue's phased rollout. The next markets being tested will be Chicago, Philadelphia and Los Angeles. The commercial launch is expected in the first quarter of 2015.
The service will spread to other platforms as well. Sony plans to release PS Vue on iPad soon, followed by "more Sony and non-Sony devices."
Staff Writer at CinemaBlend.