Roblox App Arrives For Android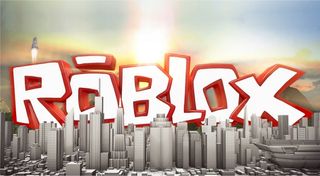 After attaining billions of page views in 2013, and helping young game creation enthusiasts acquire money for their efforts, Roblox has decided to move onward and upward toward the smaller things in life... I'm talking about handsets; Android handsets to be perfectly clear.
The Roblox Mobile app takes all the social thrills from the game-creation toolsets that have become so popular through the game's web-portal and transports that powerful collection of software equipment right down to the bite-sized format of Android smart devices on the Google Play store.
David Baszucki, the Chief Executive Officer over the still-growing and massively popular Roblox, had this to share about the software platform's move onto handheld devices...
Roblox has garnered more than 3 billion page views and more than 60 million hours of engagement each month from its dedicated users.
It's an exceptionally popular website for young kids and teenagers looking to expand their creative horizons and dabble their interests into entry-level game design. Roblox has enabled users to bring many of their ideas to life in ways previously unimagined. The game has a very similar tone and look to Legos and Minecraft, enabling players to visualize their game in a somewhat different way than usual.
With the Android app, it's possible now to take Roblox's social media functions and online connectivity wherever you go. What's more is that the app offers cross-platform communication and support, with the press release stating...
Roblox continues to grow and expand with its ever-increasing community, as they roll out new games for others to play. What's more is that content creators can also financially benefit from their interactive entertainment experiences by monetizing their content when content creators exchange the Robux virtual currency for real money.
In fact, not too long ago two siblings from Limerick, Ireland, a Conor and Darragh Griffith, managed to earn a massive $19,000 in payout from their game called Sword Fighting Tournament. It may seem simplistic and base, but the content has garnered a massive following and – as noted in the report – allowed the duo to earn a very noteworthy paycheck out of their hard work.
With Roblux becoming available on Android devices, which are in the hands of nearly a billion people around the world, it's no surprise that this would be the next step for the platform. You can pick up the Android app right now, or you can learn more about Roblux, or get into the whole creation gig yourself, by checking out the official website.
Your Daily Blend of Entertainment News
Staff Writer at CinemaBlend.
Your Daily Blend of Entertainment News
Thank you for signing up to CinemaBlend. You will receive a verification email shortly.
There was a problem. Please refresh the page and try again.