World Of Tanks: Blitz Bringing War To Mobile Devices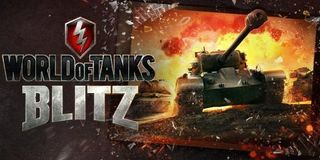 Wargaming has announced that the hugely successful formula of multiplayer strategic battle game World of Tanks has been squeezed down into a brand new, tiny package for mobile devices. Introducing: World of Tanks: Blitz.
For those of you who have not become familiar with the Blitz line of mobile games over the years, what it means is that the developer has taken a game that traditionally requires a bit of a time commitment to get involved with and has condensed the experience into a new type of gameplay that can be enjoyed in shorter bursts. Kind of hard to imagine how that will be accomplished with such a big war game as World of Tanks, but I'm excited to see what the final product will offer on both Android and iOS when it's launched later this year.
The World of Tanks brand has seen quite a bit of success these past couple of years. With regular updates to the core game, a bid to become a professional eSport and the upcoming aerial spinoff, World of Warplanes, it's fair to assume that many a gamer has answered the call of vehicle-based combat.
With World of Tanks: Blitz, now everyone will be able to take that experience on the go, playable on both phones and tablets. WoT: Blitz will offer 7v7 online battles with simplified touch controls suited to mobile devices. Otherwise, Wargaming promises players will still need to rely on their teammates and strategic play if they want to be victorious. The Blitz version of the game will offer access to several nations including the US, Germany and the USSR, as well as a big roster of medium tanks, heavy tanks and tank destroyers.
"With World of Tanks: Blitz we're doing our best to give players a gaming experience that would rival anything they could find on a console," said Wargaming CEO, Victor Kislyi. "We've always been committed to bringing World of Tanks to new platforms and we're excited to give players a chance to experience the game in a whole new way."
For more details, visit the game's official website.
Staff Writer for CinemaBlend.
Your Daily Blend of Entertainment News
Thank you for signing up to CinemaBlend. You will receive a verification email shortly.
There was a problem. Please refresh the page and try again.