Creed III: The Cast List, Including Michael B. Jordan And Jonathan Majors
Donnie, Damian, Bianca, and everyone else!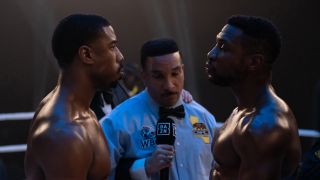 (Image credit: Metro-Goldwyn-Mayer Pictures)
While the main Rocky film series remains a closed book since the events of 2006's Rocky Balboa, the franchise as a whole is keeping afloat these days with the Creed movies. Since the first movie came out in 2015, we have followed Michael B. Jordan's Adonis "Donnie" Creed go from an up-and-coming boxer to the world champion, while also giving fans of the franchise some of its best fights yet.
And that story continues in Creed III, Jordan's directorial debut, which offered up more about the boxer's past and the close-knit friendship that was at the center of his youth. If you checked the movie out with your Amazon Prime subscription, where it is streaming, there's a good chance you want to know where you've seen the actors who appear in the high-intensity and incredibly emotional sports drama. Well, worry no longer, as we have a full breakdown of the full Creed III cast.
Michael B. Jordan (Adonis 'Donnie' Creed)
Barring some unfortunate situation that would have required the role of Adonis Creed to be recast, there was no question that Michael B. Jordan would get back in the ring for Creed III. Not only did the franchise star reprise his role in an unforgettable way, he also stepped behind the camera for the first time as well.
Jordan's third time playing the son of Apollo Creed came at a pivotal time in the actor-turned-producer-turned-director's career, as he has been a part of some major projects as of late. From returning to the MCU for an incredible cameo in Black Panther: Wakanda Forever to starring in A Journal for Jordan, the former member of The Wire cast has been on a tear that doesn't look to be stopping anytime soon.
Jonathan Majors (Damian 'Diamond Dame' Anderson)
In the span of just a few years, Jonathan Majors has risen to become one of Hollywood's most in-demand actors thanks to movies like Da 5 Bloods, the short-lived HBO series Lovecraft Country, his turn as He Who Remains in Loki Season 1, and dominate performance as Kang the Conqueror in Ant-Man and the Wasp: Quantumania. But his portrayal of Donnie's old best friend, Damian "Diamond Dame" Anderson in Creed III took things to the next level, both in terms of physical appearance and spotlight.
Though Majors' future is still in question following March 2023 assault allegations, the actor has some major projects on the way, including Loki Season 2 on Disney+, the upcoming drama film Magazine Dreams, and the next two Avengers movies: The Kang Dynasty and Secret Wars.
Tessa Thompson (Bianca Taylor-Creed)
Tessa Thompson's Bianca Taylor-Creed, a singer who has turned to producing music due to her hearing loss, has been a major part of Donnie Creed's journey throughout the franchise, including Creed III.
Having already established herself as a talented on-the-rise actress in the years leading up to her Creed debut in 2015, Thompson has only continued to become a bigger force in Hollywood ever since. With unforgettable roles like Valkyrie in the Marvel Cinematic Universe starting with Thor: Ragnaok, Sylvie Parker in Sylvie's Love, and Charlotte Hale on HBO's Westworld.
Phylicia Rashad (Mary Anne Creed)
Phylicia Rashad's Mary Anne Creed, Apollo Creed's wife, has been the guiding light for Donnie since he was a youth, and that's no different in Creed III.
Over the years, Rashad had been a major part of major TV shows like The Cosby Show, on which she played series mainstay Clair Hanks Huxtable, Empire, This Is Us, The Good Fight, and multiple others. Her non-Creed film credits are just as impressive thanks to appearances in movies like For Colored Girls, Soul, and Tick, Tick… Boom!, to name only a few.
Wood Harris (Tony 'Little Duke' Evers)
Wood Harris' Tony "Little Duke" Evers is another character in the Creed universe who has always been there for Donnie Creed, even when it meant giving him some much needed tough love along the way. And throughout Creed III, Little Duke is there once again to provide some insight and life lessons for Donnie.
Another member of the Creed III cast to appear on The Wire and in the Marvel Cinematic Universe (he was in 2015's Ant-Man), Harris has been in a number of great movies over the years, with his most notable performance being that of Julius Campbell in the Remember the Titans cast. He's also popped up in Dredd, Southland Tales, Blade Runner 2049, and Space Jam: A New Legacy.
Florian Munteanu (Viktor Drago)
Florian Munteanu's Viktor Drago was the big bad in Creed II, and took Donnie Creed to the limit in the movie's final bout. And though he appears in a much smaller capacity in Creed III, the son of Ivan Drago does reappear in an incredibly fun and impactful way. Munteanu, who's also appeared in Shang-Chi and the Legend of the Ten Rings and The Contractor, is also set to appear in the upcoming Borderlands film adaptation, as well as the long-in-the-works Drago spinoff with Dolph Lundgren, so it looks like we haven't seen the last of him yet.
Mila Davis-Kent (Amara Creed)
Mila Davis-Kent made her on-screen debut in Creed III taking on the role of Donnie and Bianca's daughter, Amara Creed. And if the Creed III ending is any indication, maybe the franchise should hold off for a decade or so to allow Davis-Kent to come of age and continue her character's journey.
Selenis Leyva (Laura Chavez)
Selenis Leyva, whose notable credits include playing numerous roles in the Law & Order shows, Gloria Mendoza in Orange is the New Black, Gabi Cañero-Reed in Diary of a Future President and Monica Warren in Spider-Man: Homecoming, provides a great portrayal of Laura Chavez in Creed III. The dedicated mother and biggest supporter of son and world champion Felix "El Guerrero" Chavez, is at the center of some of the movie's most intense scenes, whether it's at a kitchen table or ringside during one of the film's big fights.
José Benavidez Jr. (Felix 'El Guerrero' Chavez)
Professional boxer José Benavidez Jr. didn't have to do too much acting with his portrayal of Felix "El Guerrero" Chavez, but that didn't stop him from giving a lights out performance as Donnie Creed's young protégé in Creed III. And his skills might have you thinking otherwise, but this was his feature film debut.
Anthony Bellew ('Pretty' Ricky Conlan)
Remember "Pretty" Ricky Conlan, Donnie's opponent in Creed? Well, the character, and the professional boxer who plays him, Anthony Bellew, is back in Creed III. Since stepping away from boxing in 2018, per Sky Sports, the former prize fighter has appeared on reality shows like SAS: Who Dares Wins and has been a member of the DAZN UK commentary team.
Spencer Moore II (Young Damian Anderson)
Spencer Moore II shows up in Creed III as a young Damian Anderson. Featured heavily in the opening minutes of the movie, and then sporadically through flashbacks, Moore's portrayal of an up-and-coming youth boxer is both electric and incredibly emotional.
If you're a fan of A.P. Bio, then you'll recognize Moore for playing Dan Decker in the comedy that started out on NBC and then moved to Peacock. On the other hand, maybe you like All American, in which case you know Moore for recurring as Chris Jackson on The CW series. The actor's also popped up on shows like 13 Reasons Why and The Wonder Years.
Thaddeus J. Mixson (Young Adonis Johnson)
Similarly, Thaddeus J. Mixson appears in Creed III as the younger version of Adonis Johnson (years before he started using his late father's last name). Mixson's brief performance is another key to the personal battle between Donnie and Damian throughout the movie.

Mixson made his jump to the entertainment industry at seven years old when he appeared on NBC's Little Big Shots. From there, he appeared in the movies Safety and South of Heaven, as well as the TV shows The Wonder Years, Reasonable Doubt and Kid's Crew.
Hopefully, this helps you put faces to names and names to faces after watching Creed III. If you want to find out where you'll see various members of the cast in the months to come, check out our 2023 movie schedule.
Your Daily Blend of Entertainment News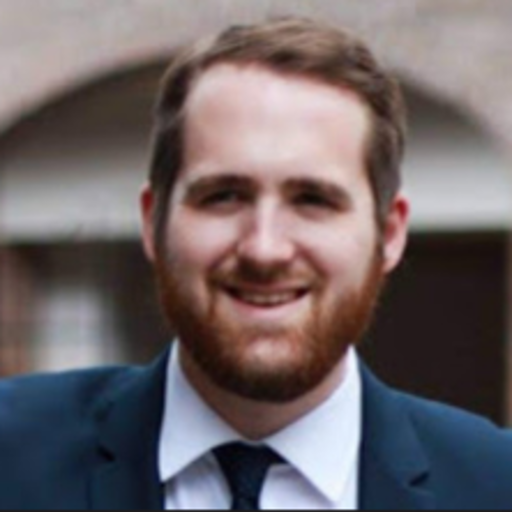 Philip grew up in Louisiana (not New Orleans) before moving to St. Louis after graduating from Louisiana State University-Shreveport. When he's not writing about movies or television, Philip can be found being chased by his three kids, telling his dogs to stop barking at the mailman, or yelling about professional wrestling to his wife. If the stars properly align, he will talk about For Love Of The Game being the best baseball movie of all time.