5 X-Men Characters Ben Hardy Could Play In Apocalypse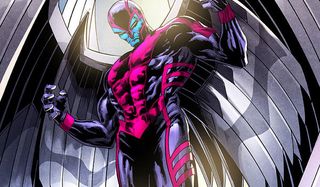 Earlier this week, former East Enders star Ben Hardy was cast in X-Men: Apocalypse. Unfortunately for fans, who he's playing wasn't disclosed - so we have no idea whether he's playing someone not yet seen in the X-Men films, or a younger version of a familiar character. All we know at this point is that he will appear alongside other young costars including Tye Sheridan as Cyclops (which Hardy was originally being considered for), Sophie Turner as Jean Grey, Alexandra Shipp as Storm and Kodi-Smit-McPhee as Nightcrawler. However, that doesn't mean we can't make a few educated guesses about his character's identity.
There are a few names that pop out more than others when taking into account the film's titular villain and that James McAvoy's Professor X has a brand new generation of students he's teaching. X-Men: Apocalypse is being set up to be the biggest film yet in the X-Men cinematic universe, and while Ben Hardy may be playing a supporting role to most of the already announced players, it's been said that he will have a rather crucial role to play - whether he be good, bad or ugly. With all of those elements in mind, here are the likeliest X-Men characters that Hardy is playing in X-Men: Apocalypse.
5. Longshot
Longshot may be a minor character in the world of X-Men, but his ability is one of the more unusual ones: he is inherently lucky. By manipulating "probability fields," he's able to draw good luck towards himself - but as a result, unlucky things can happen to others. He also is psychometric, which means that when he touches an object, he can psychically feel what others were feeling when they held the same object. To top it off, his biology is also quite unusual, like having three fingers on each hand and leather-like skin. He sounds like a good fit for the School of Gifted Youngsters.
It should be noted that Longshot is actually an artificially created life form in the comics, but he can easily be changed to just be a mutant in the movie. More importantly, his powers are unique and unlike anything we've seen to this point on the big screen. We've seen flying, metal claws, energy blasts telekinesis and several others types over and over again. Let's bring the guy who can make his own luck.
4. Cannonball
Like Longshot, Cannonball isn't one of the lesser-known mutants in Marvel Comics, but he has an extremely cool ability. He's able to unleash thermo-chemical energy from his skin. When unleashed from the lower half of his body, this allows him to fly at extraordinary speeds, but he's also learned to shoot this energy from his hands as an offensive blast. When using his powers, a force field also surrounds him so that he isn't harmed. So if you need a guy to plough through the bad guys, this is the mutant you want to use.
Although Cannonball was originally a member of the New Mutants in the comics (think of them as the junior X-Men), it wouldn't be a stretch to include him as one of Xavier's students in the 1980s-set X-Men: Apocalypse. Like Cyclops, he is also an effective leader, so if he were included as one of the young mutants going up against the film's titular villain, it would be interesting to see their differing leadership styles.
3. Mister Sinister
Mister Sinister, previously known as Nathaniel Essex, was a 19th century scientist who made a pact with Apocalypse and was mutated into an immortal being. In addition to powers like regeneration, energy projection and shapeshifting, Sinister is also one of the world's greatest geneticists, and frequently conducts experiments involving cloning and ways to retain his powers and long life. He's gone on to become one of the X-Men's most dangerous enemies in his own right.
Since Hardy is also younger than Sinister typically is drawn, the filmmakers may change things around so that the cinematic version of Sinister is a mutant disciple of Apocalypse in the 1980s – which isn't a bigger stretch than anything we've previously seen in X-Men movies. Whatever powers he starts out with can be enhanced by Apocalypse's technology, and consequently his appearance is also changed. Apocalypse will eventually be defeated, but Sinister could escape during the battle, setting him up as the main villain for a future franchise film. If the series ever returns to the present day, the more adult Sinister could battle the modern day X-Men, and with decades of experience under his belt, he'll be even more dangerous than before.
2. Cable
Every hardcore X-Men fan knows about Cable, the time-traveling, cyborg mutant. The son of Scott Summers, a.k.a. Cyclops) and Madelene Pryor, Cable was created by Mister Sinister to one day kill Apocalypse. Unfortunately, the ancient mutant learned of Sinister's plan, and kidnapped the baby, infecting him with a techno-organic virus. Cable was then sent to the future so he could be cured, and as an adult, he eventually traveled back to the present day to stop Apocalypse from rising to power. Since then, he's split his time between both the present and future, and continues to fight the good fight while looking like a badass.
Despite X-Men: Days of Future Past being chock full of time travel, it might make for an interesting twist if X-Men: Apocalypse has Cable traveling back in time (his whole body, not just his mind) to prevent Apocalypse from causing mass destruction on Earth, i.e. something akin to the Age of Apocalypse universe in the comics. This version of Cable can be the son of Scott and Jean Grey, and he's sent back to when his parents were teenagers. That will make for an awkward meeting. It's Back to the Future, mutant style.
1. Angel
In the comics, when Warren Worthington III, one of the original X-Men, lost his wings, he made the equivalent of a deal with the devil. Apocalypse offered to give him his wings back in exchange for becoming one of his Four Horsemen. Accepting, Angel was transformed into Death, although he later called himself Archangel. Genetically altered and refitted with organic metal wings, he used his new ability to fight his former allies. Angel eventually broke free of Apocalypse's control, and regrew his organic wings, but the experience permanently traumatized him. It's a rather key part of X-Men lore, and could perhaps be one that X-Men: Apocalypse is looking to adapt.
Having one of Professor X's students turn to the dark side and become a Horseman of Apocalypse would be amazing to see on the big screen. That being said, there's a big problem with including Angel: the franchise timeline. Angel was in his mid-20s during the events of X-Men: The Last Stand, which presumably take place close to 2006. That means the same character would only be a toddler during the '80s-set X-Men: Apocalypse. While Wolverine's time travel shenanigans did change major events, there hasn't been any indication that they changed what year people were born. Bobby Drake, another one of the original X-Men in the comics, was shown young and alive in the film's present day, so why would Angel be any different? If Angel shows in X-Men: Apocalypse, they'll either have to explain how he ended up being born earlier or just give us a brand new Angel.
Your Daily Blend of Entertainment News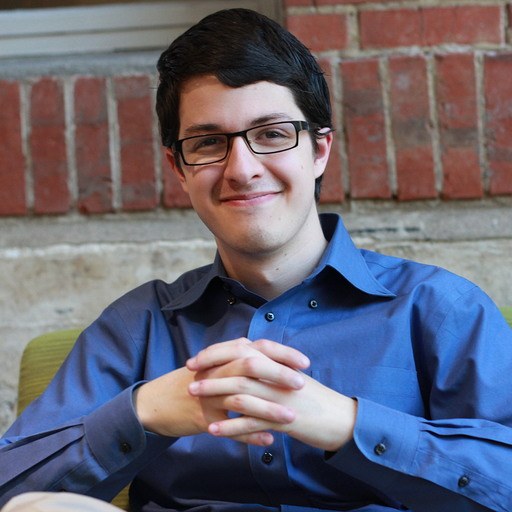 Connoisseur of Marvel, DC, Star Wars, John Wick, MonsterVerse and Doctor Who lore. He's aware he looks like Harry Potter and Clark Kent.