The Animated Troll Doll Movie Has A Really Impressive Cast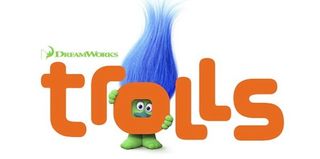 Not only is a movie based on those plastic Troll dolls with the crazy hair actually happening, it's putting together what has become a shockingly good cast of huge names. The latest addition to the party is none other than global pop superstar Justin Timberlake, who joins Pitch Perfect lead Anna Kendrick.
According to The Hollywood Reporter, the former 'NSync member has agreed to lend his voice to DreamWorks Animation's upcoming Trolls. Described as a musical comedy, this is right up his alley, as his background is obviously in music, and he's also put together a solid comedic resume in his burgeoning acting career, doing things like hosting Saturday Night Live and teaming up for sketches regularly with Jimmy Fallon.
Timberlake will reportedly voice a character named Branch, described as a Scandinavian troll who also happens to be a hardcore survivalist. I can't help but picture a camouflage clad toy with a shock of bright orange hair jutting from the top of his head trying to hide in the wilderness and failing miserably. He apparently "hides his surprising true colors," which will be interesting to see—perhaps at heart he's really just a big ol' softy trying to act tough.
For her part, Anna Kendrick will star as Princess Poppy. While there isn't much more in the way of details for her character, the report does say that she and Branch have to go on an adventure together, and it's easy to imagine they have a kind of mismatched odd couple thing happening, especially at first. Their travels will take them far beyond anything they've ever experienced and test them in ways they never imagined. And there will be singing.
I remember when the popularity of the Troll dolls exploded in the 1990s—they were everywhere—but I had no idea that they had a much longer more intricate history than being just a momentary toy fad. Thomas Dam, a Danish fisherman and woodcutter, created them in 1959 when he couldn't afford to buy a Christmas present for his daughter Lajla. Using a Scandinavian myth about trolls as his guide, he whittled what would go on to become a huge toy craze in the 1960s, one that was eventually brought back decades later.
Co-directed by Mike Mitchell (Shrek Forever After, Alvin and the Chipmunks: Chipwrecked) and Walt Dohrn (SpongeBob SquarePants), Trolls marks the big screen debut of the beloved toys.
Trolls has been in the works since 2010, and deep into preproduction now, it is scheduled to hit theaters next year, on November 4, 2016.
Your Daily Blend of Entertainment News
Thank you for signing up to CinemaBlend. You will receive a verification email shortly.
There was a problem. Please refresh the page and try again.