New DVD Releases: May 2015 In Home Entertainment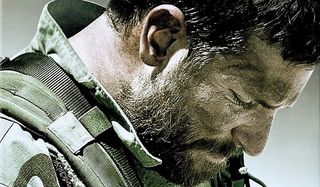 It's hard to believe that Academy Award winner Selma hasn't hit Blu-ray or DVD, yet, but that's about to be rectified with a splashy release from Paramount Home Media Distribution at the beginning of the month. Lots of other big releases will also become available as the weeks wear on, including some big releases for TV programs that have already ended their runs, including Glee and Parenthood. Of course, we can't forget the Blu-ray and DVD release of Fifty Shades of Grey, which is bound to sell a slew of copies. Check out some more May 2015 releases, below.
Want to know what came out last month? No problem, head here.
May 5
Parenthood: The Complete Series DVD
Parenthood: The Complete Series isn't a box set in stylish packaging filled with a lot of bells and whistles. Universal Studios Home Entertainment's DVD set is not meant to be fancy, but it is a way to bring together 103 episodes in one tidy package and make them available for fans to watch them in the best way possible, one after the other at their leisure. Parenthood's ability to follow numerous Braverman family members as they grew up or grew old has always been impressive, but watching it for a second time as a full body of work is even more rewarding. It's one of those shows that is worth repeat viewing, provided you don't mind watching with a box of tissues on hand. The set all comes together on the final disc of Season 6, which features a retrospective feature which we suggest not watching immediately after the final episode, as it may have you blubbering all over again. Parenthood: The Complete Series isn't the perfect set for everyone, but it's still a great set for fans, made even better by the fact that it won't break the bank.
Selma Blu-ray
The story of Martin Luther King Jr. is far more interesting and far more complicated than history books give it credit for. Buried beneath the legendary figure so many remember is a complicated and very real man whose story deserves to be told properly. That's why director Ava DuVernay and writer Paul Webb made such a wise choice by focusing their biopic on one tiny sliver of time: the lead-up to and march toward Selma, Alabama in the mid -1960s. Thanks to that smaller window and a home run performance by David Oyelowo, we're able to get a fascinating portrait of Dr. King, as well as so many around him who fought for Civil Rights and the greater good. No one involved is ever seen from every angle, but in limiting the scope, the result is very thoughtful. Kind of like the accompanying Blu-ray put together by Paramount Home Media. It's not the most extensive set on the market this year, but it's very well done. The hour plus of features offers a commentary from DuVernay and Oyelowo, deleted and extended scenes, two wonderful featurettes and, of course, the Oscar winning song "Glory" and its accompanying video.
Fifty Shades Of Grey Blu-ray (May 8)
Sam Taylor-Johnson's take on E.L. James' widely read novel Fifty Shades of Grey is no small feat. It's a crowd pleaser for both readers and non-readers, with a fun and contemporary soundtrack and lead characters that are either mysterious or likeable. The sexualized fairytale that makes up the bulk of the plot in the first movie has been criticized by some, but it's less tone deaf than its written counterpart, and overall a fine enough way to spend a couple of hours, especially for those who are already fans. Throw in a few winks at plotlines that didn't quite make it from the book to the big screen, and it's easy to see why Fifty Shades Darker is already in the works. Speaking of the sequel, there's a teaser that honestly didn't reveal much on the Blu-ray, as well as plenty of behind-the-scenes looks at the making of the movie filled with fun facts. (Did you know they changed the colors on the graduation uniform so that red could be reserved for the Red Room? The more you know.) The Blu-ray set's not always the most intuitive; I'd suggest skipping the tour of Christian Grey's home, but otherwise Universal Studios Home Entertainment has enough chains and whistles to appeal to fans. Buy it here.
Other May 5 Blu-ray And DVD Releases
Black or White
Spare Parts
Black Sea
Mr. Turner
Masters of Sex: Season Two
Pitch Perfect Sing-Along Aca-Awesome Edition
A Few Best Men
Love, Rosie DVD
Miss Julie DVD
Lost River
Mr. Selfridge: Season 3
Parenthood: Season 6
White Collar: The Complete Sixth Season
Halt and Catch Fire: The Complete First Season
Spare Parts DVD
Mahogany DVD
May 5 Early Digital Releases
Mortdecai
Still Alice
May 12
Still Alice Blu-ray
Still Alice got a lot of buzz following its December 2014 release. The movie stars Julianne Moore as a woman who learns she has early onset Alzheimer's and quickly begins to show the symptoms related to the disease. She's aided in her journey by her husband John (Alec Baldwin) and her children, Anna (Kate Bosworth), Tom (Hunter Parrish) and Lydia (Kristen Stewart). Moore's role received a lot of notice during awards season, and it's easy to see why. The relatively simple tale is fleshed out with a nuanced performance from Moore as Alice, but also from the supporting cast, making the movie quite impactful. The bonus features are a nice companion to Still Alice. Director Richard Glazer died shortly after the film was finished from complications related to ALS; one feature on the disc looks at how his own illness influenced the way some of the scenes were written and toned in the film. The stark score by Ilan Eshkeri and more are also explored on the disc. You can order a copy here.
Mortdecai Blu-ray
An oddball detective. An A-list cast. An intriguing mystery related to a famous work of art. An amusing sidekick. Mortdecai has all the components to make for an enticing screwball comedy, but thanks to its odd pacing and tone, it's not always the most exciting of adventure stories. The Johnny Depp-starrer was panned when it first hit theaters, and on second viewing, it doesn't improve much. That's not to say the acting or story are terrible. Paul Bettany's Jock and Depp have an enthusiastic rapport while working on a case together, which involves tracking down a missing painting by Francisco Goya. Interestingly, Lionsgate Home Entertainment's set doesn't feature any of the comedic hallmarks like outtakes or a gag reel. Instead, the extras spend time "On the Set" and talking about the music. You can order the set over at Amazon.
Other May 12 Blu-ray And DVD Releases
Blackhat
Battlestar Galactica: The Definitive Collection 1978 Blu-ray
Battlestar Galactica: The Remastered Collection 1978 Blu-ray
Wet Hot American Summer Blu-ray
Tracers
Bob's Burgers: Season 4
Extraterrestrial
Just Before I Go
Unforgettable: The Third Season DVD
The Drownsman
The Cobbler
May 12 Early Digital Releases
Kingsman The Secret Service (May 15)
May 19
Boardwalk Empire: The Complete Series DVD
For five seasons HBO presented us with a ton of complicated storylines in Atlantic City, Chicago and New York, with vivid personalities dealing with topics such as race relations, Prohibition, crime and punishment, relationships and more. At the epicenter of the grand cast, which includes Michael K. White, Gretchen Mol, Jack Huston, Vincent Piazza, Stephen Graham and Kelly McDonald, is Buscemi's Thompson, a complex man who strives for power and appreciates competence, but also can be listless and self-destructive.
There's a moment in Boardwalk Empire when Nucky Thompson (Steve Buscemi), now aged and broken, tells his brother Eli (Shea Whigham) a story about how he went swimming in the ocean and almost decided to never turn back. While that ultimately isn't where the drama heads, it's a moment that is so full of regret and undoing that it capably sums up our entire feelings on Boardwalk Empire, a show that is often unpredictable but is always thought-provoking. Boardwalk Empire, despite having Terence Winter as its showrunner and Martin Scorsese on board to produce, never received the popularity some of HBO's other shows have managed. But as a whole, it's a more carefully crafted and compelling narrative. Nothing makes this more clear than the Boardwalk Empire: The Complete Series set, which features all 56 episodes of the series, as well as a handy disc of bonus features.
While Boardwalk Empire is a series that does look great in HD, the DVD set is nice, too, featuring The Final Shot: A Tribute To Boardwalk Empire that looks at the making of the series and ties in to many of the experiences of those involved with the show. Other extras on the disc include a fun segment looking at the building of the wildly expensive boardwalk and the series discs themselves include commentary and more. You can order the complete series set here.
American Sniper Blu-ray
Following American Sniper's release and subsequent collection of Academy Award nominations, criticism of the film, unfortunately, devolved into a series of questions about its politics and its stance on war. That's unfortunate. Those questions are worthy topics, of course, but in a way, Bradley Cooper's incredible lead performance and the careful way Clint Eastwood put the film together were lost in that game of political hot potato, and the actual quality of the movie sort of got muddled by everyone's personal views on the war. Regardless of where people stand, however, they should be able to appreciate just how good Cooper is and how unflinching the film is when it looks at the emotional toll his emotional baggage takes on his family and his entire life. He's not a man who leaves it at the office, no matter how good at his job he might be. The special features on the disc aren't as extensive as one would hope for a film nominated for 6 Academy Awards, but the making of featurette and the one tracing Chris Kyle's story are must-watches for big fans of the movie looking for more.
Hot Tub Time Machine 2 Blu-ray
Hot Tub Time Machine 2 has a similar recipe to the first movie in the franchise, but the lack of John Cusack along with any semblance of sweetness dulls the plot quite a bit. Still, the Craig Robinson, Rob Corddry and Clark Duke starrer tries to be bigger and bolder, and director Steve Pink's second movie sends our anti-heroes into the future to stop a potential murder plot. Along the way, Adam Scott joins the gang for a weird and twisty romp that even manages to bring back Chevy Chase as the time machine guru. As it turns out, though, eighties nostalgia is a little more fun than the future, and while there's nothing wrong with the pop culture-oriented insults bandied about in this sequel, it may not be one to own. If you do grab Paramount Home Media Distribution's Blu-ray set, you will get the unrated cut, which rolls with the title "Hotter and Wetter, because obviously. There are plenty of extras on the disc, too, which features the amusingly titled "Bloopers and General Fuck Ups By The Cast." Do give that one a watch.
Other May 19 Blu-ray And DVD Releases
Strange Magic
Zombeavers
Beauty & The Beast: The Second Season
Orange Is The New Black: Season Two
Maya The Bee Movie
May 19 Early Digital Releases
The Spongebob Movie: Sponge Out Of Water
May 26
Sons Of Liberty Blu-ray
History has had great luck with original programming that has used historical details to expand on larger, more colorful premises. The latest of these is Sons of Liberty, an entertaining take on the founding fathers and the movement for independence, directed by Kari Skogland. The three-part miniseries is filled with major historical figures like Paul Revere (Michael James-Raymond) and Benjamin Franklin (Dean Norris) and events, but isn't always the most accurate depiction of the historical figures it is representing. Luckily, it's filled with charming individuals, including Sam Adams (Ben Barnes), whose plucky instincts lead to a memorable chase through a bar and then onto a rooftop. It's not all spirited clashes, however. Events like the Boston massacre are sobering and others, like the signing of the Declaration of Independence, are enormously gratifying. Lionsgate Home Entertainment's set itself comes with a bit more substance, including bonus features looking at the historical moments explored during the miniseries with a little less melodrama. Another segment looks at shooting the war scenes with practical effects. If you'd like to purchase the History project, you can do so here.
Other May 26 Blu-ray And DVD Releases
Seventh Son
Cut Bank
The Loft
Hello Ladies: Season 1
Ray Donovan: Season Two
Major Crimes: The Complete Third Season
Sword Of Vengeance
Ballet 422
Nightlight
Let Us Prey
Project Almanac
May 26 Early Digital Releases
The Duff
Chappie
Unfinished Business (May 29)
Your Daily Blend of Entertainment News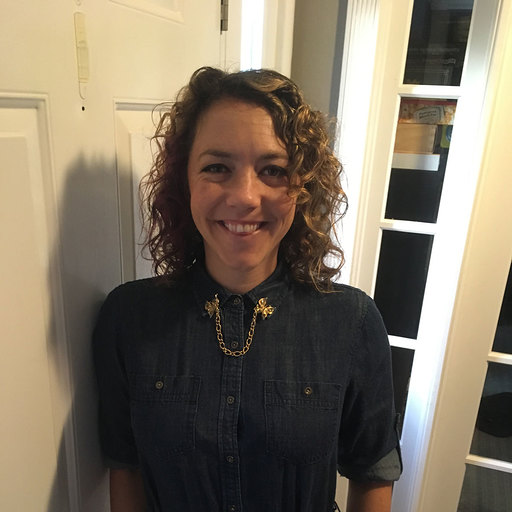 Reality TV fan with a pinch of Disney fairy dust thrown in. Theme park junkie. If you've created a rom-com I've probably watched it.