Hugh Jackman Lining Up An Epic Quest For His Post-Wolverine Days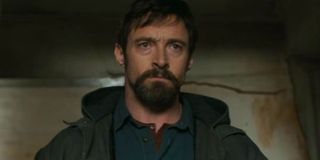 It's going to be interesting to see how Hugh Jackman fares once he hangs up his claws up for good as Wolverine. Is he going to go to more independent content? Or will he remain in the mainstream? Well, we've got our first real insight into the direction he plans to take over the next few years, after it was revealed that the Australian actor has signed up to star in The Odyssey.
According to The Wrap, Jackman is currently in talks to take the lead in the big-budget adaptation of Homer's The Odyssey, which is going to be overseen by Francis Lawrence, and is being financed by Lionsgate. Jackman hasn't officially signed on to star yet, but a source told the aforementioned publication that discussions are in their early stages.
If Jackman decides that Lawrence's project is the right one for him, then he would take the role of Odysseus, who is the hero of The Odyssey, which depicts him going on a long, arduous journey back to his home following the end of the Trojan War. And it's certainly a part that Jackman could easily master, as he has the look of a beleaguered, war-torn soldier. Obviously, I mean that in the best possible way, even though I'm very aware it did sound like an insult.
Jackman is due to finish his tenure as Wolverine with 2017's Wolverine 3. But before then, we will see him in both Pan and Eddie The Eagle, the latter of which, rather excitingly, will see him embracing a more comedic role.
Francis Lawrence is already used to working on big-budgeted blockbusters for a studio, as he has directed not just The Hunger Games: Catching Fire, but The Hunger Games: Mockingjay – Part 1 and the upcoming The Hunger Games: Mockingjay – Part 2. As these films have grossed a combined total of $1.6 billion, an amount that will rise exponentially when the final installment to the series is released in November, Lionsgate have decided to reward him with an even more ambitious effort.
Like Hugh Jackman, Francis Lawrence will see this as the perfect opportunity to showcase his range and talent outside of the restraint of a franchise. Sure, Lawrence's work on The Hunger Games sequels has been pretty impressive, but he'll have been working under very strict guidelines from the studio in order for them to reap the maximum rewards from the series.
With The Odyssey, Francis Lawrence should have a bit more freedom. And as his previous feature films - The Water Elephant, I Am Legend, Constantine - outside of The Hunger Games franchise prove, when he is given the opportunity he can create tense, stylish, and visually arresting films. The Odyssey has all the raw ingredients for this to be the same. Once Lawrence get his leading man we can expect the project to steam into production, but we're probably going to have to wait until 2017 or 2018 to see it.
Your Daily Blend of Entertainment News
Thank you for signing up to CinemaBlend. You will receive a verification email shortly.
There was a problem. Please refresh the page and try again.