There's Already A Petition To Make That Fake Dundee Movie Happen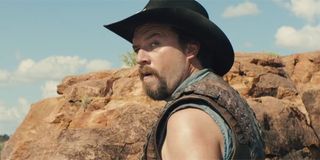 We're a couple of days out from the Super Bowl at this point, and there's a good chance that if you didn't see the Crocodile Dundee-oriented ad for Tourism Australia during the big game, you at least heard about it after. In fact, the ad seemingly went over pretty well, so well that it's still trending on platforms like YouTube and has over 657 thousand views on that site. So, it really comes as no huge surprise that there's already a petition out there to make Dundee: The Son of A Legend Returns Home a reality.
The original Crocodile Dundee came out in 1986. It starred Paul Hogan, who also made an appearance in the trailer for the fake Dundee movie. Subsequently, two lesser known sequels were released before the Dundee franchise seemingly faded into the twilight. However, thanks to the ad, which starred some heavyweights including Margot Robbie, Chris Hemsworth, Danny McBride and Hugh Jackman, and thanks to the fact we live in a world where reboots are pretty commonplace, some people are on board for a real Dundee: The Son of a Legend Returns Home. In fact, NT News launched a petition in the hopes that the movie will be created for real. You can sign it here.
We live in a day and an age when petitions have become pretty commonplace. In recent months, we've gotten a petition to pull Star Wars: The Last Jedi from canon, although that was later retracted. And the loudest petition in recent months has been the one for Justice League fans demanding the Zack Snyder cut of the DC movie. If there's something people want, it's no surprise to see a small group of the fandom ban together to demand it.
Of course, petitions don't often yield results. It's not as if Disney and Lucasfilm would ever have pulled the second movie in a trilogy from canon, especially not for a movie that a relatively large percentage of the audience and critics enjoyed. Still in the fake Dundee movie's case, weirder things have happened, although I'd have to assume that if a project of this ilk moves forward, it would have to do so with fewer big names than we got in the Super Bowl trailer for Dundee: The Son of a Legend Returns Home. If you'd like to catch the fake trailer's stacked cast, you can do so, below.
This year's Super Bowl featured a slew of memorable commercials, but the fake Dundee project really was a masterpiece among them. The viral nature of the project started early, and at first no one knew what the project was and even considered it to be a real thing. In some ways, it's a damn shame it's not. In other ways, though, this is one Super Bowl ad for the ages. It's hard to see how Tourism Australia could ever top it. However, we'll let you know if a Dundee reboot ever does come together, for real.
Your Daily Blend of Entertainment News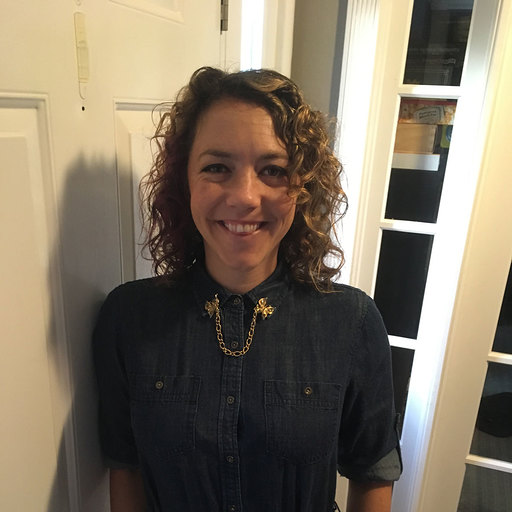 Reality TV fan with a pinch of Disney fairy dust thrown in. Theme park junkie. If you've created a rom-com I've probably watched it.