Disneyland's Top Ride Right Now Has Twice As Many Riders As Millennium Falcon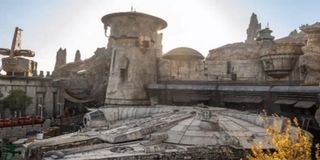 Over the weekend, Star Wars Galaxy's Edge's Millennium Falcon: Smuggler's Run ride (whoa, what a mouthful), welcomed its one million rider. That's a big number, given the ride just opened in the Disneyland park a few short months ago, but as it turns out, Millennium Falcon: Smuggler's Run is not the most popular ride in the Disney Parks.
In fact, the ride that sees the most traffic every day at Disneyland is actually It's A Small World. That ride sees about 57,000 people hop on and off of it every single day at the parks. According to info provided by Touring Plans, Pirates of the Caribbean – another high capacity ride – sees about 55,000 people hop on every single day.
In comparison, Millennium Falcon: Smuggler's Run has only averaged 27,000 riders per day since it first opened on May 31st of this year.
Yes, that's right. More people sign on for the earworm "it's a small, small world" than for space action on any given day. Granted, if you've ever been to Disneyland, you should know the iconic It's A Small World often has one of the shortest ride times in the parks (except generally around the holidays, when the ride re-themes). That's because it literally fits a giant boatload of people each go around. Pirates of the Caribbean has the same thing in common. It's long, there's a big boat involved, and a lot of people are cycling through the ride at any given time.
What's most intriguing about the numbers, however, is that apparently Millennium Falcon: Smuggler's Run is actually not hitting its max number of riders per day. Supposedly, the ride has the capacity to achieve 1,800 riders every hour and the ride has only achieved 76% of the attraction's "ride capacity" so far.
It's unclear, however, if that percentage is taking into account other factors. There are other outside influences that could affect the numbers, including but not limited to ride downtimes, longer than expected load times, the number of hours the park is open, empty seats and so on and so forth.
Disneyland officials have mentioned the staff has done an incredible job of keeping things moving, per the OCR, but given the newness of the ride and the popularity of Star Wars, it's still a little surprising fewer people have gotten on Millennium Falcon: Smuggler's Run each day than one might guess, even if the reasoning makes sense.
In fact, the Star Wars-themed ride had a really efficient wait process when the ride first opened, to alleviate some of the wait issues past rides at Disneyland have had after opening. This included reservations for the first three week's after the new section of the park's big opening back in May. I'm assuming something similar will occur when Galaxy's Edge opens at Disney World later this summer.
RELATED: The 10 Longest Disneyland Wait Times This Decade
Still, if the 27,000 riders per day numbers continues to hold, not only is Millennium Falcon not the first or second most ridden ride in the Disneyland park, it's also being beaten by the likes of Big Thunder Mountain Railroad, which sees 35,000 riders per day, Space Mountain, which sees 31,000 riders, or Indiana Jones Adventure, which also sees 31,000 riders per day.
To recap:
It's a Small World -- 57,000
Pirates of the Caribbean -- 55,000
Big Thunder Mountain Railroad -- 35,000
Space Mountain -- 31,000
Indiana Jones Adventure -- 31,000
Millennium Falcon: Smugglers Run -- 27,000
We'll have to wait and see if the new dark ride Rise of the Resistance is able to up the numbers some in Galaxy's Edge once it opens in 2020.
In the meantime, I've heard right now is a great time to visit Disneyland, since it has seen lighter than expected crowds this year.
Your Daily Blend of Entertainment News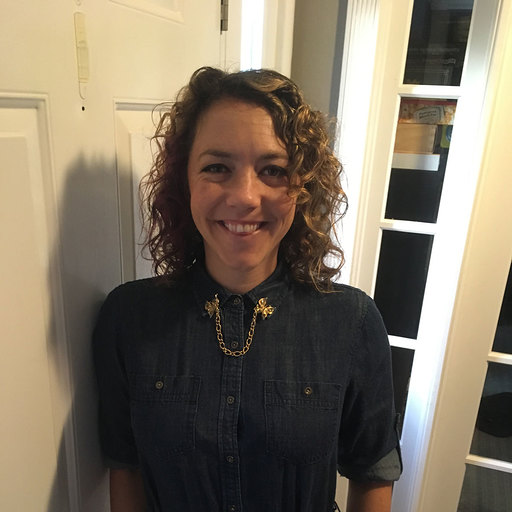 Reality TV fan with a pinch of Disney fairy dust thrown in. Theme park junkie. If you've created a rom-com I've probably watched it.