Jeremy Renner Pleads With Sony To Bring Spider-Man Back To Marvel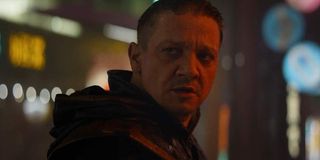 At the time of this writing, it hasn't even been a full day since the news broke that Marvel and Sony ended the partnership that saw them working together on Tom Holland's incarnation of Spider-Man. As a result, Marvel Studios president Kevin Feige will no longer produce any future Spider-Man movies, subsequently resulting in this version of Web-Slinger not being a major Marvel Cinematic Universe player and appearing in Sony-only films from this point forward.
Needless to say this turn of events sent shockwaves through the entertainment realm, and it's not just fans expressing dismay at this new status quo. Jeremy Renner, who plays the MCU's version of Clint Barton/Hawkeye/Ronin, took to social media to request that Sony give Spider-Man back to Marvel, as you'll see below.
Jeremy Renner picked a good picture of himself for this Instagram post. Here we have Clint Barton at one of his most emotionally moments in Avengers: Endgame… nay, his entire MCU tenure. He just watched Natasha Romanoff/Black Widow throw herself off a cliff on Vormir, and now he's within the Soul Stone. He accomplished his mission, but the cost was losing his best friend.
Alright, so Spider-Man leaving the MCU ranks lower on the loss scale, but like the rest of us, Jeremy Renner is clearly not happy that Sony is yanking ol' Web-Head out of this continually-expanding shared universe. And while his pleading to Sony is unlikely to get the brass over there to budge on their current stance, he's nonetheless making an effort. That said, to quote Clint Barton from earlier in Avengers: Endgame, "Don't… don't give me hope."
For those who were camped out under a rock yesterday and missed out on the big Spider-Man news, it was reported that this Spider-Man shakeup, revolved around, as many things in life do, money. Disney, which has only been getting 5% of first dollar gross on the MCU-Spider-Man movies, wanted a bigger split: 50/50 on co-financing, to be precise. Sony, which has had the Spider-Man film rights for decades (but not the merchandising rights, which Marvel kept), refused that offer, and the two sides decided to go their separate ways.
Sony later officially commented on this matter, saying that it was "disappointed" by what happened, but "respected" Disney's decision not to have Kevin Feige not continue as a lead producer on the next live action Spider-Man movie. The official statement also suggested that Feige being too busy with everything Disney's put on his plate, including "all their newly added Marvel properties" (i.e. the X-Men and Fantastic Four), meant he didn't have time to work on a property Marvel and Disney don't own.
So what does this mean for Spider-Man's cinematic future? Well, assuming Disney and Sony don't return to the proverbial table and come up with a new deal, we won't be seeing Tom Holland's Spider-Man interact with other MCU characters again. In fact, it's unclear if this version of Spidey will even technically still exist in the MCU or if he'll somehow be excised from it, which could be problem given that this Peter Parker and the main villains he's faced are closely connected to other corners of this franchise.
What's the MCU's loss could also become the Sony Marvel Universe's gain, which kicked off last year with Venom, and has Venom 2 and Morbius on the way, along with numerous other projects in development. There's been a lot of talk about if Tom Holland's Spider-Man and Tom Hardy's Venom could ever cross paths, and now that Spidey isn't affiliated with the MCU anymore, that presumably leaves him free to take center stage in this franchise that relies on characters connected to him.
This change to live action Spider-Man's status quo comes after Sony's had a great year with the Web-Slinging property as a while. While not a critical hit, Venom was a commercial powerhouse, making over $856 million worldwide. Two months later, Spider-Man: Into the Spider-Verse followed and was met with critical acclaim and earned numerous accolades, including a Golden Globe and an Academy Award. The Into the Spider-Verse franchise will continue with a sequel and spinoff, and there are also numerous tie-in TV shows in development.
And then there's July's Spider-Man: Far From Home, the sequel to Spider-Man: Homecoming and Tom Holland's fifth appearance as Peter Parker. Like its predecessor, Far From Home received many positive reviews, but it also crossed the billion mark and eventually became Sony's highest-grossing movie, surpassing 2012's Skyfall.
Although it initially seemed like Spider-Man: Far From Home's theatrical run was wrapping up, it was announced on Monday that an extended version of the movie will be screened on Labor Day weekend. The timing's a little awkward now though considering that barring any changes, Far From Home will be Spider-Man's last MCU appearance, but just how Avengers: Endgame's re-release worked out quite well for Disney, Sony can expect to add a little more to its coffers by providing a slightly-longer Far From Home.
Despite this shakeup, Sony reportedly doesn't plan on pressing pause on the live action Spider-Man front. Two more movies are reportedly in the works, and the studio is aiming to have both Tom Holland and Jon Watts back, though the latter currently doesn't have a deal in place for a third Spider-Man movie. It remains to be seen if/when Holland and Watts will publicly comment on what's happened to the Spider-Man film franchise.
As for Jeremy Renner, however this Spider-Man situation turns out, he'll be sticking around the MCU, just not the film side of it. It was confirmed at San Diego Comic-Con that a Hawkeye series is in the works for Disney+, and it'll see Clint Barton training Kate Bishop to be the new Hawkeye in the aftermath of Avengers: Endgame. The show will drop sometime in late 2021.
Keep checking back with CinemaBlend for all the latest updates concerning Spider-Man's film future. In the meantime, browse through our Marvel movies guide to learn what that franchise has coming up. You can also keep track of the rest of this year's release with our 2019 schedule.
Your Daily Blend of Entertainment News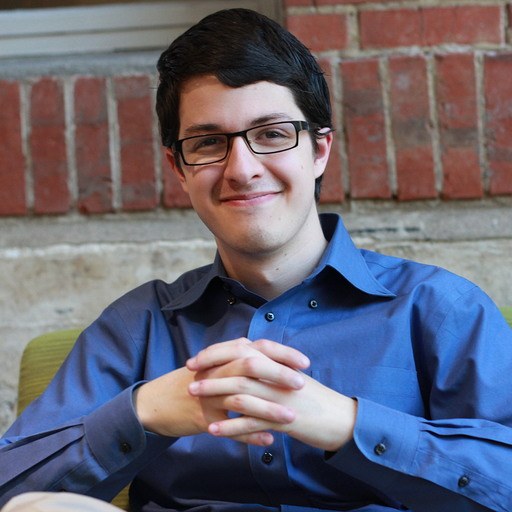 Connoisseur of Marvel, DC, Star Wars, John Wick, MonsterVerse and Doctor Who lore. He's aware he looks like Harry Potter and Clark Kent.