8 Great Movies Coming To Netflix In September 2019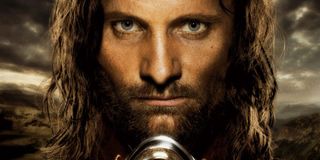 As we near the fall season of moviegoing, it's good to fall back on some old favorites in-between new and exciting fare, like the potentially surprising horror hit Ready or Not. While not every weekend is a barnstormer at the box office, that just means there's more room to head to Netflix for something you've seen a million times before, or perhaps not at all.
With that in mind, we're always on the lookout for the best and brightest titles to come online in any given month, and September 2019 looks to have some ringers headed our way. If you're curious as to what else Netflix is bringing to the table in the next month, head over to our full rundown of the titles coming online.
Otherwise, it's time to look into the future and recommend the following prime picks:
300
At the height of his powers, director Zack Snyder was one of the most creative interpreters of the DC/Vertigo comic line that Warner Bros had to offer. Working around the same time as Christopher Nolan's Dark Knight trilogy was in play, Snyder gave the world two precious graphic novel based gifts: Watchmen and 300. Gerard Butler, Michael Fassbender, and Lena Headey all star in the latter, Snyder's adaptation of Frank Miller's cult comic classic, which is drenched in his personal brand of style.
A lot of the hallmarks of the director's visual language are here, especially the beginnings of his obsession with speed ramping, as this film most definitely lead to the director's prime position in DC Comics' filmmaking apparatus. Debate 300's messages all you want, you can't rob the film of its beauty.
American Psycho
Before Christian Bale even donned a cape for the first time, he had a noteworthy career in a variety of roles that would set him up as an acting talent that had to be seen to be believed. Among those early victories was a film that was passed around with quite a bit of impish glee: director Mary Herron's version of Bret Easton Ellis' infamous novel American Psycho.
As the central role of insecure sociopath Patrick Bateman, Bale set a benchmark for a role that had already drawn quite a bit of attention through merely existing in print. So you could imagine how much seeing Bateman kill Paul Allen for the first time on screen must have shocked audiences in 2000 for it to still be talked about to this very day. Insanely quotable and severely unhinged, it's a must-see for old fans and new victims.
Dante's Peak
1997 was the year to have a volcano in your movie, as both Dante's Peak and Volcano would open in U.S. theaters within three months of each other. While 1998 would be an even bigger year for dueling projects, as Armageddon vs. Deep Impact and A Bug's Live vs. Antz would see Disney and Dreamworks going head to head in two very unique ways, this was the battle that started it all.
Much like those conflicts, there's a distinct difference between the combatants. One film tends to be the more character-invested of the two, with the other being a more blockbuster fueled experience. Dante's Peak is the perfect example of the former, as Pierce Brosnan and Linda Hamilton's journey to brave the elements in the middle of a volcanic event is the more grounded of the pair. Admit it: it's been a while since you've seen this one, and you're curious to see if it holds up.
Mystic River
Author Dennis Lehane is one of those writers who found his work explode in greater popularity after one particularly impressive film adaptation put him on the map. Already a renowned writer before director Clint Eastwood and writer Brian Helgeland tackled the emotionally haunting Mystic River, Lehane's star only rose when the film version of that very book became an Oscar contender in 2004; winning Sean Penn and Tim Robbins trophies for Best Actor and Best Supporting Actor, respectively.
Three childhood friends are reunited by fate when one of their daughters is murdered, and a past trauma is unearthed as a result. Dark and brooding, Mystic River was also the breakout role for Shameless vet Emmy Rossum, and boasts a particularly effecting performance from acting legend Laura Linney. It's a film that deserves to be rediscovered, and it's about to get a lot easier to do so.
Stripes
If Meatballs and Caddyshack teed up Bill Murray for cinematic stardom, his work in Ivan Reitman's Stripes has to be the swing that sent him through the plate glass window of comedy legend. Re-teaming Murray with Reitman and adding co-writer/actor Harold Ramis to the balance, the stage would be set for the three to form up most of the unit that would go on to land Ghostbusters just three short years from this point in time.
Though don't expect supernatural charged laughs in this one, as Stripes is a laugh-filled comedy about irresponsible men who find a bit of personal accountability as they make their way through the finest training the U.S. Army's has to provide them. Bill Murray was officially on a role by time this one came around, and performances by John Laroquette, John Candy and a bunch of other notables make this an '80s classic that survives the test of time.
Superbad
Since this past summer has produced two pseudo remakes of Superbad in not only Booksmart, but also Good Boys, the fact that the 2007 R-rated comedy is heading to Netflix's streaming lineup puts audiences in an interesting position. If one really wanted to, they could buy a digital HD copy of Olivia Wilde's directorial debut, cue up the Michael Cera and Jonah Hill hitmaker, and then go see the raunchy tween comedy – all in rapid succession if they really wanted to.
Obviously, this story of two best friends getting into misadventures on one of the last nights of high school should be first in the queue, as Cera and Hill's big break is the one that started it all. But if we were to recommend any other specific placements, we'd put Booksmart in the middle and bookend things with Good Boys, as it would round things out with another Seth Rogen and Evan Goldberg involved comedy. No matter how you watch them, Superbad is the perfect foundation of laughs to a day's worth of superb comedic entertainment, and we could all use a day or two like that.
The Lord of the Rings: The Two Towers
With The Lord of the Rings: The Fellowship of the Ring already on Netflix, anyone who's enjoyed the beginning of Peter Jackson's epic trilogy based on the work of J.R.R. Tolkien was probably left hanging when the remaining chapters in the series were nowhere to be found in the streaming library's archives. Now, if you really want to kill an afternoon in style, those two remaining chapters are coming online for your personal enjoyment.
In the case of The Lord of the Rings: The Two Towers, Jackson's adaptation of this famed trilogy tackles the hardest part of any three-tiered story, the middle, with the greatest of ease. The film also follows up the intense world building of the film before it, mixing in an economy of battle sequences that prepare the audience for the raised stakes the finale would cash in on with Return of the King.
The Lord of the Rings: The Return of the King
The finale of The Lord of the Rings trilogy, Return of The King is undoubtedly peak Peter Jackson. Everything comes together in the final chapter of Frodo and the Fellowship's quest to destroy the One Ring, and it's hard not to feel incredibly satisfied once the film's concluded. Just as any Academy Award voter that awarded the film its phalanx of victories, including Best Picture, in the same year that Mystic River would compete for those top honors. If you're looking for a little extra excitement, throw that film on after watching this triumphant achievement, and feel free to debate which film should have walked away with the crown that night.
Keep in mind that the titles above are subject to availability, as they could change at any time, and are not available in all regions. So check your Netflix (opens in new tab) queue carefully throughout September to make sure you're in the clear. Other than that, if you're curious to see what big debuts made waves throughout this past month, you can check those titles out in our run through the notable titles of August.
We'll see you back here this time next month, when October has revealed its Netflix surprises in waiting!
Senior Movies Contributor
CinemaBlend's James Bond (expert). Also versed in Large Scale Aggressors, time travel, and Guillermo del Toro. He fights for The User.