11 Great Movies Coming To Netflix In May 2020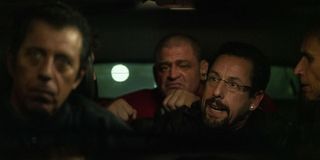 The next month of Netflix content has been announced, and May 2020 looks like another promising source for those depending on the streaming giant's library in isolation. April brought a heavy hitting roster that's too good not to check out again, so if you want to see that lineup, head over to our previous rundown.
But May is looking to have a pretty competitive bench of content, as a couple of classics, some hidden gems and a girl's night classic are all ready to make their way to your TV. The entire May 2020 lineup for Netflix is pretty amazing, but here's what stands out in this brand new world of titles.
Ace Ventura: Pet Detective
With Sonic The Hedgehog being as popular as it is now, actor Jim Carrey might see himself having a higher profile in terms of younger viewers who have glommed on to his shenanigans on screen. That, as well as the fact that a good old fashioned quarantine really knows how to bring the classes back in force, means it's time for Ace Ventura: Pet Detective to find itself at the center of a renaissance. Classic Carrey is about to become a hot commodity, and there's no better point to start than with Ace and his quest to find a Miami Dolphin, and an actual dolphin, in a web of deceit and football.
Fun With Dick & Jane
Say you want to keep the Jim Carrey train going, but you're not interested in just returning to the same old path of heading straight to The Mask or Dumb and Dumber after partaking in Ace Ventura: Pet Detective. Should you be one of those thrill seekers, the newfound availability of Fun with Dick & Jane is the perfect option for some hidden Carrey gold. Laid off during a financial crisis, Jim Carrey's character, Dick, with the help of his wife Jane (Teá Leoni), becomes a professional bank robber to make a living. Think The Big Short, but less based on actual history, and more set pieces.
Willy Wonka & the Chocolate Factory
If you really want to, you'll be able to treat yourself to a double feature of both Willy Wonka & the Chocolate Factory and the more modern adaptation of Roald Dahl's classic book Charlie and the Chocolate Factory. But if you really had to pick one or the other, despite both being rather enjoyable experiences, you know deep in your heart that Gene Wilder's antics probably outweigh those of Johnny Depp's. So flip on the original classic and be prepared with tissues before "Pure Imagination" kicks off.
Back To The Future/Back To The Future Part II
For some time now, Back To The Future Part III was the only film available on Netflix from director Robert Zemeckis' hit sci-fi trilogy. It's not that the third movie in Doc and Marty McFly's time travel adventures is inferior, but it's kind of annoying when only the last part of such a rich story is available for the telling. That's not going to be a problem come the start of May, as the first two Back To The Future films will be returning to the queue, just in the nick of time. Rentals? Where you're going, you won't need rentals.
Sinister
They say that home is where the heart is. But if you're a crime writer that may or may not have moved your family into a murder house, those sounds in the night might not just be the house settling. Sinister brings that very subject to light, with Ethan Hawke's best-selling true crime author investigating a great evil that he doesn't have the first clue on how to deal with. The Doctor Strange team of director/writer Scott Derrickson and co-writer C. Robert Cargill put together this adventure of ritualized madness. So if you're curious how Doctor Strange in the Multiverse of Madness could have played out as "the first horror movie in the MCU," watch this one and mentally mash it up with what we've seen of the good Doctor in the Marvel Studios canon.
What A Girl Wants
Just because you're in lockdown during this period of isolation doesn't mean you can't have a girl's night with your Netflix account. All you'll need is your refreshments of choice, a Zoom room for everyone to head into and a movie that can bring you all together. The May lineup seems to have that last part covered, as the Amanda Bynes cult classic What A Girl Wants is coming online. Looking for her purpose in life after reuniting with her long lost father, the film is a whimsical journey of the self and a family comedy that still knows how to please. Also, it does have girl's night favorite Colin Firth, so that should count for something.
The Patriot
Roland Emmerich loves American history. As if his efforts with Midway weren't enough of an indicator, his filmography has definitely taken on a general theme of patriotic victory throughout history. The Patriot is one of Emmerich's first films based on American history, which makes a lot of sense as the fighting spirit of a typical Roland Emmerich film like Independence Day fits perfectly in this tale of the Revolutionary War. Starring Mel Gibson and the late Heath Ledger, The Patriot is a story about family in a time of upheaval and a fight of perseverance.
Underworld
A little bit of slam bang action is something that anyone in isolation could be up for, should the circumstances be right. With the first three Underworld films coming to Netflix, action will definitely be in the cards, with heaping sides of vampires and werewolves in the mix as well. Again, if we were to make a recommendation for which film should be in your queue out of this sci-fi/action thrill ride, that first adventure would be the one we'd program into our schedule. Though, if you want to have an Underworld marathon in chronological order, watch Underworld: Rise of The Lycans first, as it's a prequel that fills in the backstory of the entire series.
District 9
Neill Blomkamp's career started with a very ambitious short film entitled "Alive To Joburg" being adapted into his first ever feature film, District 9. The film that put him and star Shartlo Copley on the Hollywood map, this sci-fi hit shows the slow and steady transformation of lowly bureaucrat Wikus van de Merwe from a rather smarmy human into a sympathetic alien. Not only was District 9 such a hit that it landed Blomkamp a lot of interesting prospects in the years after, there was once talk of a sequel that would follow up the cliffhanger ending of this particular film. If this title streams well enough, maybe Netflix should reopen those talks and give the world the answers it's been waiting over a decade to hear.
Uncut Gems
This is it. This is how you win, Netflix subscribers! Benny and Josh Safdie's anxious roller coaster of sports betting, and all of its highs and lows, Uncut Gems, is heading your way after all of those months of hype. Adam Sandler's career high performance as Howard Ratner, the jeweler who's at the center of a plot involving a dissolving marriage, some outstanding loans with rather vicious sharks, and of course, family, is going to be a delight for folks that haven't seen it yet.
Though you should be warned, this movie may put you through a wringer of anxiety. So if you're not up for that, you can always come back some other time. But if you're up for a Netflix challenge, double this one with Good Time, and watch the sparks fly! So stream safely, and plan wisely, as these films could be the beginning of a larger runaway adventure in home entertainment!
Your Daily Blend of Entertainment News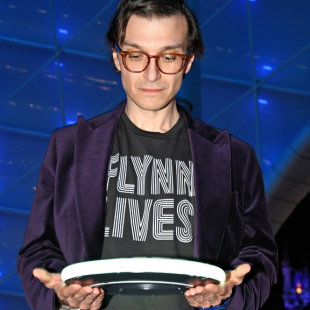 Senior Movies Contributor
CinemaBlend's James Bond (expert). Also versed in Large Scale Aggressors, time travel, and Guillermo del Toro. He fights for The User.