Emily Blunt: 6 Cool Things To Know About The Quiet Place Star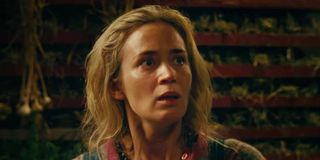 It is impossible not to adore Emily Blunt. On top of her versatile acting range that has led to memorable performances in the fashion world-set comedy The Devil Wears Prada, the terrifying, post-apocalyptic family drama A Quiet Place and its sequel, and plenty other characters and genres of a healthy variety, getting to know her in person is just as much of a treat.
Not that I can claim to know the 37-year-old, Roehampton, London, native personally but, for the purposes of this article, I have conducted a fair amount of research on her and she sounds quite pleasant. Not to mention, Emily Blunt has a more than a few intriguing stories from her childhood, behind the scenes of some of her best movies, and even her marriage to her A Quiet Place co-star and director John Krasinski.
What are some of the coolest things to know about the Golden Globe-winning actress? Here are just six Emily Blunt facts you should know.
Acting Helped Emily Blunt Overcome A Childhood Stutter
It seems at this point that Emily Blunt can simply do no wrong, having accomplished a myriad of things in the world of acting. Ironically, her accomplishments all stem from a debilitating speech impediment she suffered since childhood.
While speaking with Marie Claire (more accurately the former editor-in-chief's 11-year-old son, Sammy), Emily Blunt recalled having developed a stutter around 6 or 7 years old that grew worse by 12 - also around the time her teacher offered her a part in a school play, which she initially refused. However, her teacher suggested she act in an accent, which unlocked an ability in her to speak with fluency and an eventual passion for performing. Since then, she has become one of many celebrities largely involved in the American Institute for Stuttering, a nonprofit aimed at providing affordable speech therapy.
Emily Blunt Was Told To Lose Weight For The Devil Wears Prada
The actress' career really began to take off after her Golden Globe-nominated performance as an assistant to Meryl Streep's ruthless fashion magazine editor Miranda Priestly, in The Devil Wears Prada (which also stars her future brother-in-law Stanley Tucci). One of Emily Blunt's more memorable moments from the 2006 comedy is when her character, also named Emily, declares that she is "just one stomach flu away" from reaching her weight goal. What if I told you that was barely even a joke?
While speaking to Craig Ferguson on The Late Late Show, Emily Blunt revealed that the producers asked Emily Blunt to lose weight for her role, which is something she is normally against, but cited The Devil Wears Prada as a special case to Parade considering her character "was supposed to be on the edge of anorexia." Her co-star and real-life friend Anne Hathaway has also been vocal about her dieting requirements to play Andy Sachs, having been originally ordered to gain 10 lbs only for costume designer Patricia Fields to tell her to shed it back off.
Emily Blunt And Her Husband Could Have Played Marvel's Most Beloved Power Couple
Speaking of strict dieting requirement, imagine the hell that Emily Blunt would have had to go through to fit into the skin-tight Black Widow outfit had she not dropped out of Iron Man 2, leaving Scarlett Johansson to fill the shoes of Natasha Romanoff. Of course, that was only the actress' first brush with the Marvel Cinematic Universe, the most recent time being rumors of her being considered for Captain Marvel. The second offer came around the same time her husband made a plea to be an Avenger himself.
Emily Blunt was given a second chance at the MCU when asked to play Peggy Carter, the love interest of Steve Rogers who, coincidentally, John Krasinski had tried out for. He has told many people, including Conan O'Brien, a funny story about how seeing Chris Hemsworth in his Thor costume at the audition immediately convinced him he was not getting the part. However, there has since been fan outcry pleading that he and Blunt play another Marvel power couple: Reed Richards and Susan Storm in the MCU's eventual reboot of Fantastic Four, which, the former The Office star has said is not out of the question.
Emily Blunt Almost Killed Tom Cruise Shooting Edge Of Tomorrow
Emily Blunt has also told her fair share of funny stories to late night talk show host Conan O'Brien. There is one particular story she shared in 2014 from the set of the sci-fi action thriller Edge of Tomorrow that is certainly funnier in retrospect than it must have been at the time.
Emily Blunt recalled filming a scene in which she was driving a car pulling a trailer, with co-star Tom Cruise in the passenger seat, following the stunt coordinator's instructions to "go really fast" before taking a hard right to shake the trailer behind them. On the second take, speeding even faster this time, Blunt ignored Cruise's multiple pleas for her to "BRAKE" before making the right turn, sending them headfirst into a tree. She follows the story with a laugh, declaring how that she "almost killed Tom Cruise" out of annoyance to his backseat driving.
Emily Blunt Broke A Rule Of Hers To Star In A Quiet Place
The actress' rebellious ways, especially in the presence of a collaborator, only goes so far, however. In fact, Emily Blunt has a few guidelines of her own that she strictly dictates her career with. However, she once made an exception all for one person, and "only" that person: her husband.
In an article from The Hollywood Reporter that bears the rare sighting of the married couple being interviewed together, Emily Blunt states that when John Krasinski showed her his draft of A Quiet Place, which he was preparing to direct, she "couldn't imagine the thought of letting someone else play the part" of Evelyn, the pregnant wife of her husband's character, Lee. However, she had already been committed to play the title character of Mary Poppins Returns, a role originated onscreen in 1964 by Dame Julie Andrews, and was thus forced to break her rule of separating acting projects by a five-month window. I think we can all be thankful she did, or one of the 2018 thriller's most memorable scenes might not have been the nail-biter it turned out to be.
Emily Blunt Was Largely Influential To An Intense A Quiet Place Sequence
It is no question that Emily Blunt is key element to the success of A Quiet Place, having initially convinced husband John Krasinski to direct the project in the first place before even signing on to star in it. Furthermore, she has also had a hand in the filming of the scene that is, arguably, its most powerfully thrilling moment.
Speaking to CinemaBlend while promoting A Quiet Place, Emily Blunt recalled how, during preparation for the famous and bathtub birth sequence, John Krasinski asked if she would rather shoot the potentially exhausting scene broken up into a schedule or all at once. For the purposes of authenticity, Blunt voted to film it in sequence to "get a real sense of the progression of the birth," which proved to be a "brutal," week-long experience for the mother of two. Looks like it was worth it, however, considering it earned her a Screen Actors Guild award.
What do you think? Is Emily Blunt even cooler to you now, or could nothing make her cooler already? Let us know in the comments and be sure to check back for more updates on the A Quiet Place Part II actress here on CinemaBlend.
Your Daily Blend of Entertainment News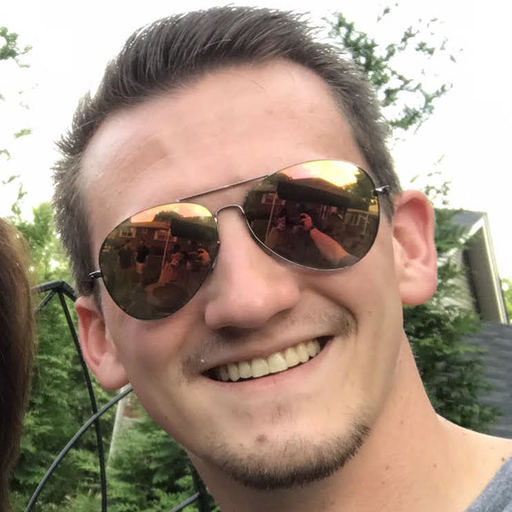 Jason has been writing since he was able to pick up a washable marker, with which he wrote his debut illustrated children's story, later transitioning to a short-lived comic book series and (very) amateur filmmaking before finally settling on pursuing a career in writing about movies in lieu of making them. Look for his name in almost any article about Batman.