What To Stream If You Love Oprah Winfrey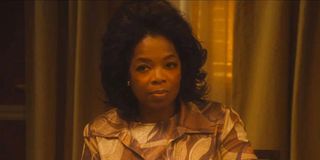 There are few people who have not been inspired by Oprah Winfrey in some way, shape, or form. It could have come from a segment on her long-running syndicated day time talk show, her Academy Award-nominated starring role in The Color Purple, or even in the many times Drake & Josh hilariously paid homage to her.
Jokes aside, the strength of Oprah Winfrey's presence in said hit Nickelodeon sitcom, despite never actually appearing on it, is good enough evidence to me of how influential the 66-year-old American icon is by her name alone. In fact, the amount of films, TV shows, works of literature, and other media that may not have received the same level of attention and/or praise without her involvement is undeniable. Whether she is serving as a producer, a cast member, or simply appearing as a "Special Thanks" credit is, typically, all you need to get excited for a project.
In case all this talk has suddenly gotten you excited for an all-day Oprah marathon, we got your covered. The following are 12 examples of movies and TV shows that Oprah Winfrey put her name on in some way that you can stream right now, starting with the first acting gig she ever landed before becoming a quintessential face of modern media.
The Color Purple (Hulu)
A portrait of the life of a Black, Southern woman (Whoopi Goldberg) suffering the abuse of her father, her eventual husband (Danny Glover), and others in the early 1900s.
Why It Is A Great Option For Oprah Fans: Eleven Academy Award nominations were given to director Steven Spielberg's 1985 adaptation of Alice Walker's Pulitzer Prize-winning novel The Color Purple, including for Oprah Winfrey's supporting role as the fiercely independent Sofia, giving audiences a taste of own persevering personality.
Stream The Color Purple on Hulu here.
Greenleaf (Netflix)
Sinful secrets and damning lies threaten to tear apart a well-to-do family and ruin their reputation as the owners a popular megachurch in Memphis.
Why It Is A Great Option For Oprah Fans: In addition to serving as executive producer, Oprah Winfrey appears in the recurring role of Mavis McCready an extended member of the titular Greenleaf family, in this acclaimed hit soap opera, which is also an original series from her cable channel, OWN.
Stream Greenleaf on Netflix here.
A Wrinkle In Time (Disney+)
Years after the mysterious disappearance of her scientist father (Chris Pine), a young girl (Storm Reid), along with her younger brother (Deric McCabe) and neighbor (Levi Miller), is given the chance to find him in a place that exists outside of space and time by a trio of mystical beings (Oprah Winfrey, Reese Witherspoon, and Mindy Kaling) as their guides.
Why It Is A Great Option For Oprah Fans: Excluding her extravagant costume design, Oprah Winfrey's performance in director Ava DuVernay's visually stunning adaptation of Madeleine L'Engle's iconic fantasy novel A Wrinkle in Time as the omnipotent and often, literally, larger than life Mrs. Which is only a slight exaggeration from her true nature.
Stream A Wrinkle in Time on Disney+ here.
The Princess And The Frog (Netflix, Disney+)
Thinking a kiss will change a talking frog (Bruno Campos) back into the prince he claims to be, a New Orleans restaurant server (Anika Noni Rose) instead turns into the amphibious creature herself and must work with His Royal Arrogance in order to figure out how to break the spell.
Why It Is A Great Option For Oprah Fans: Before teaming with Disney for its take on A Wrinkle in Time, Oprah Winfrey provided the voice of Eudora, the mother of protagonist Tiana, in its animated, unique reinterpretation of the classic story of The Princess and the Frog, which was nominated for three Academy Awards including Best Animated Feature.
Stream The Princess and the Frog on Netflix here or on Disney+ here.
Bee Movie (Netflix)
After leaving the hive to go on his own for the first time, a disillusioned bee (Jerry Seinfeld) discovers how humans have been profiting off his species' honey and makes an attempt to sue them for it.
Why It Is A Great Option For Oprah Fans: While her time in Jerry Seinfeld's charming animated adventure Bee Movie is relatively small, Oprah Winfrey's character Judge Bumbleton (who, despite what her name may suggest, is not an insect herself) is very crucial as her verdict in Barry B. Benson's case is what decides the future of honey industry.
Stream Bee Movie on Netflix here.
Charlotte's Web (Netflix, Tubi)
After a runty pig named Wilbur (Dominic Scott Kay) is devastated to learn that he will be slaughtered for bacon by the end of the season, a kind spider (Julia Roberts) who resides in his pen hatches a plan to save his life.
Why It Is A Great Option For Oprah Fans: Directed by the late Gary Winick, this charming, live-action adaptation of the E.B. White novel Charlotte's Web from 2006 features a slew of big names as Wilbur's barn animal friends, including Oprah Winfrey as the voice of Gussy - a wise, stern, and often funny goose.
Stream Charlotte's Web on Netflix here or on Tubi here.
The Immortal Life Of Henrietta Lacks (HBO Max)
With the help of a journalist conducting research for a book on the subject, a woman delves into the history of her late mother, whose cancerous cells were harnessed and used in the development of groundbreaking advancements in medicine without her authorization in the early 1950s.
Why It Is A Great Option For Oprah Fans: Based on the book by Rebecca Skloot (portrayed by Rose Byrne), The Immortal Life of Henrietta Lacks tells the fascinating true story of a woman (Renée Elise Goldsberry) who unwittingly contributed to the first immortal human cell line told through the eyes of her daughter Deborah Lacks, played by Oprah Winfrey, who also serves as executive producer on the 2017 HBO original film.
Stream The Immortal Life of Henrietta Lacks on HBO Max here.
When They See Us (Netflix)
A group of five Harlem natives fight to defend their innocence in the case of a white, female jogger's brutal assault, which begins when they are just teens and ends far into their adult years.
Why It Is A Great Option For Oprah Fans: In one of her most powerful, yet heart-wrenching, collaborations with developer and director Ava Duvernay, Oprah Winfrey also executive produced 2019's When They See Us, a four-part miniseries based on the true court case that lasted from 1989 until 2014, for Netflix, on which you can also find her special interview with the real Central Park Five called When They See Us Now.
Stream When They See Us on Netflix here.
Precious: Based On The Novel Push By Sapphire (HBO Max)
Illiterate, overweight, abused by her hateful mother (Mo'Nique), and currently pregnant with her second child by her rapist father, a teen nicknamed Precious (Gabourey Sidibe) receives much-needed hope for a better life from an alternative school teacher (Paula Patton) in late 1980s Harlem.
Why It Is A Great Option For Oprah Fans: While not based on fact, Precious is a deeply emotional, grounded, and, arguably, just as brutal story as our previous entry and made director Lee Daniels an Oscar-nominated household name with help from producer Oprah Winfrey, whom he would cast in 2013's Lee Daniels' The Butler.
Stream Precious: Based on the Novel Push by Sapphire on HBO Max here.
Running From Crazy (Tubi)
A chronicle of the infamous history of mental illness within the descendants of Ernest Hemingway, told through the eyes of his great-granddaughter - Oscar-nominated model and actress Mariel Hemingway - as she struggles to outlive her family's tragic legacy.
Why It Is A Great Option For Oprah Fans: The Emmy-nominated documentary Running from Crazy, which originally aired on OWN in 2013, is yet another intriguing and heartbreaking true story of overcoming great odds that producer Oprah Winfrey helped bring to light.
Stream Running from Crazy on Tubi here.
The Handmaid's Tale (Hulu)
In a male-dominated dystopian society, a woman (Elisabeth Moss) forced to bear children for infertile government officials is determined to rebel against patriarchal oppression consuming what used to the United States.
Why It Is A Great Option For Oprah Fans: In a surprise cameo, Oprah Winfrey made two uncredited vocal appearances as a radio news announcer in the second and third seasons of the Emmy-winning The Handmaid's Tale, based on Margaret Atwood's novel, which is right up her alley as she got her start as a Nashville news anchor.
Stream The Handmaid's Tale on Hulu here.
Ellen And Her BFF Oprah (Amazon Prime)
A collection of clips from The Ellen DeGeneres Show featuring visits from America's other favorite daytime talk show icon.
Why It Is A Great Option For Oprah Fans: It is a beautiful thing to see two women in the same industry join forces as comrades instead of fighting over popularity and Ellen and her BFF Oprah, which sees the host in some of her greatest moments with the woman who practically made her show possible, Oprah Winfrey, is a testament to that.
Stream Ellen and Her BFF Oprah on Amazon Prime here.
What do you think? Have we provided you with the ultimate Oprah binge by suggesting the above titles, or will nothing ever beat her award-winning talk show? Let us know in the comments and be sure to check back for additional information and updates on the inspirational public figure, as well as even more of own suggestions of what you can stream today, here on CinemaBlend.
Your Daily Blend of Entertainment News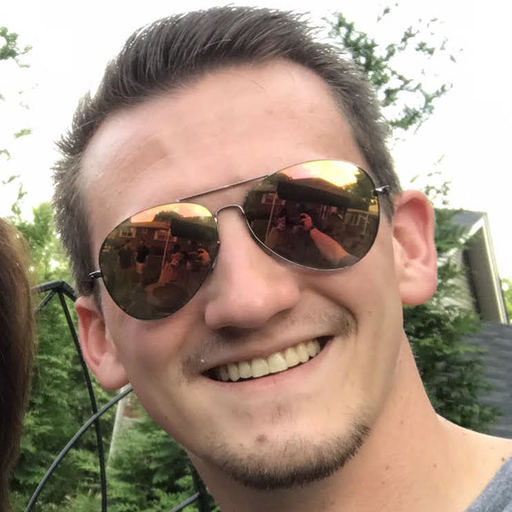 Jason has been writing since he was able to pick up a washable marker, with which he wrote his debut illustrated children's story, later transitioning to a short-lived comic book series and (very) amateur filmmaking before finally settling on pursuing a career in writing about movies in lieu of making them. Look for his name in almost any article about Batman.