The 10 Best Robert Downey Jr. Movies Where He Isn't Iron Man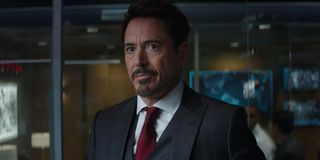 For the rest of his life (and long afterward, more than likely), Robert Downey Jr. will be remembered by his biggest fans as Iron Man, having been the one to kick off the enduring Marvel Cinematic Universe by portraying the superhero in 2008. Yet, hopefully you realize that there are plenty of other Robert Downey Jr. movies worth watching.
While the "known for" section of his IMDb profile consists of four of his more notable appearances as Tony Stark, and comic book movies have made up most of the previous decade of his career, Robert Downey Jr.'s versatility goes much further than playing a "genius, billionaire, playboy, philanthropist." For instance, the actor's impeccable comedic timing, which has also been key to his charm when playing Iron Man, might clue you into his background as a funny man, having first broken out (so to speak) as a Saturday Night Live cast member in the mid-1980s.
I will not be discussing that extremely brief stint, however, for this list, in which I will rank my choices of the best movies starring Robert Downey Jr. without counting any of the Marvel movies. To some, that may sound like a greater challenge than inventing time travel, but I have compiled 10 films below, two of which earned the actor his double Academy Award nominations.
10. Weird Science (1985)
Robert Downey Jr. sets the tone for John Hughes' endearing sci-fi comedy in the first scene, in which his character, Ian, and his partner-in-crime, Max (Robert Rusler), commit their first act of torment on Gary Wallace (Anthony Michael Hall) and Wyatt Donnelly (Ilan Mitchell-Smith) by pantsing them in front of the women's gym locker room. Yet, the brutal bullies get their comeuppance when they see the lovable geeks spending time with the beautiful Lisa (Kelly LeBrock), who is actually a genie they created with an enchanted computer software program. Weird Science is not on par with other Hughes classics like The Breakfast Club, but it helped cement RDJ's comedic talent (more effectively than SNL did, at least), paving the way for him to portray one of comedy's greatest icons... but more on that later.
9. Charlie Bartlett (2007)
Robert Downey Jr. would return to the high school genre with another coming-of-age comedy that is less bizarre than Weird Science, but a far more grounded and thought-provoking film which John Hughes would have been proud of. Charlie Bartlett stars Downey as Nathan Gardener, a high school principal who butts heads with precocious titular character (a young Anton Yelchin), not just for making himself the student body's resident psychiatrist, but also for dating his daughter (Kat Dennings). RDJ capably transitions from hilariously intimidating to intimidatingly manic as the plot thickens, and this is one of his best and most criminally overlooked performances in recent memory.
8. Bowfinger (1999)
Speaking of criminally overlooked, one of the funnier films of Robert Downey Jr.'s career, in my opinion, is also one of the better long forgotten comedies of the 1990s, which comes from writer Steve Martin and director Frank Oz (whom you may also recognize as Yoda). Downey plays hot-shot producer Jerry Renfro, who gives the desperate Bobby Bowfinger (Martin in the title role) the green light on a cheesy sci-fi flick if A-list action star Kit Ramsey (Eddie Murphy) is cast, forcing Bowfinger to shoot the film without Ramsey knowing he is in it. Despite a relatively smaller role, Downey does not waste a moment of his time on screen in Bowfinger, using the same signature smugness he redefined to make it lovable as Tony Stark, in an appropriately slimier manner to help bring this brilliant satire on the cutthroat environment of Hollywood full circle.
7. Tropic Thunder (2008)
Speaking of Hollywood satire, I would call Tropic Thunder the absolute funniest film of Robert Downey Jr.'s career for the brutal shots it takes at show business, despite its life in infamy as a result. In particular, I am referring to Downey's controversial performance as a white, Australian, prima donna master thespian who goes full method to play a black man in the Vietnam War-era biopic within the film. This major plot point is one of Tropic Thunder's many understandably offensive gags, yet is also crucial to the film's bold and clever commentary on the ridiculously misguided lengths some actors are willing to go in hopes to achieve recognition which, ironically, earned Downey his second Oscar nomination.
6. Sherlock Holmes (2009)
Robert Downey Jr. won his second Golden Globe for donning a faux, yet relatively convincing, British accent to play the iconic 19th century private investigator, proving (just a year after his debut as Iron Man) he has what it takes to lead more than one franchise. Under the direction of Guy Ritchie, Sherlock Holmes, which also stars Jude Law as Dr. John Watson, re-imagines Sir Arthur Conan Doyle's creation as more of an action hero than previous, and subsequent, iterations. But, Downey's dazzling portrayal still honors the detective's anti-social predilections, addictive personality, and, most importantly, his incomparable powers of observation, which carry through, satisfyingly so, in the 2011 sequel. The actor alone is reason enough, as far as I am concerned, to look forward to the upcoming third installment.
5. Natural Born Killers (1994)
Robert Downey Jr. also donned a faux accent (this time Australian) to play Wayne Gale, a yellow TV journalist chronicling the bloody trail left by Mickey (Woody Harrelson) and Mallory Knox (Juliette Lewis) in director Oliver Stone's Natural Born Killers. Downey chews gaping holes into the scenery in this role, who could more accurately be labeled as the true film's antagonist for his obsessive, sensational coverage of senseless violence, mirroring the unfortunate reputation associated with some forms of media in real life. Thus, this drama (originally penned by Quentin Tarantino) and its aim to shed light on the distasteful glorification of violence in real life, keeps it more relevant today than ever.
4. Good Night, And Good Luck. (2005)
The media is honored for its more heroic deeds, however, in director George Clooney's Academy Award-nominated sophomore effort, which is named after the iconic sign-off phrase of broadcast icon Edward R. Murrow (David Strathairn), and profiles his costly war against the exploitation of Communist paranoia at the peak of the Cold War. Robert Downey Jr. gives a heartfelt performance as CBS employee Joe Wershba, who faces a career-threatening challenge of his own in keeping his marriage to colleague, Shirley (Patricia Clarkson), a secret. Good Night, and Good Luck. came out at a time when the actor's career was beginning to change for the better, and starring in this beautiful shot, marvelously acted portrait of social justice was a good sign of that.
3. Chaplin (1992)
During what seemed to be the peak of his career at the time, Robert Downey Jr. starred in yet another period piece about a respected figure of the media whose personal life gets in the way of his groundbreaking work. In this case, it is the incomparably influential comedy mastermind Charlie Chaplin, in director Richard Attenborough's dramatization of his meteoric rise as the most recognizable name of the silent film era as the writer, director, and star of classics like The Gold Rush and Modern Times. Although Chaplin is ultimately bogged down by the typical narrative conventions of biopic formula, Downey's stunning, unmistakable portrayal of the film star earned widespread praise from critics and audiences alike, as well as his first Academy Award nomination.
2. Zodiac (2007)
Before they became MCU royalty, Robert Downey, Jr., Mark Ruffalo, and Jake Gyllenhaal shared the screen in this modern classic based on one of the most grisly unsolved cases of the late 1960s and early 1970s. As San Francisco Chronicle crime reporter Paul Avery, Downey expertly captures the weariness of a journalist on the road toward disgrace after becoming a reluctant investigative mentor to his Zodiac Killer-obsessed colleague, Gyllenhaal's Robert Graysmith (whose book serves as the basis for the film). From director David Fincher, Zodiac is a deeply haunting, brilliantly acted, dialogue-driven masterpiece that has been largely influential on the brazen authenticity that true crime dramas have attempted to emulate since.
1. Kiss Kiss Bang Bang (2005)
If you ever wanted to know how prolific action movie writer, and known Christmas-lover, Shane Black earned the job to helm Iron Man 3, think of it as a repayment from star Robert Downey Jr. for casting him in his directorial debut. Based on the novel by Brett Halliday, Kiss Kiss Bang Bang is widely credited as Downey's pre-Marvel career revival moment as he puts all the best shades of his versatile talents into the performance of Harry Lockhart, which is why it's at number one on this list. As a thief posing as an actor who needs to research a role and accompanies a homosexual private eye, aptly named Gay Perry (Val Kilmer), on a messy murder investigation, even Downey himself agrees that this refreshingly original, darkly comic crime thriller is just about his best work to date.
What do you think? Are these the Robert Downey Jr. roles that we should be giving more attention to, or do even these films not hold a candle to his work as Iron Man? Let us know in the comments and be sure to check back for more updates on the former Marvel star, as well as more rankings of your favorite actors' movies, here on CinemaBlend.
This poll is no longer available.
Your Daily Blend of Entertainment News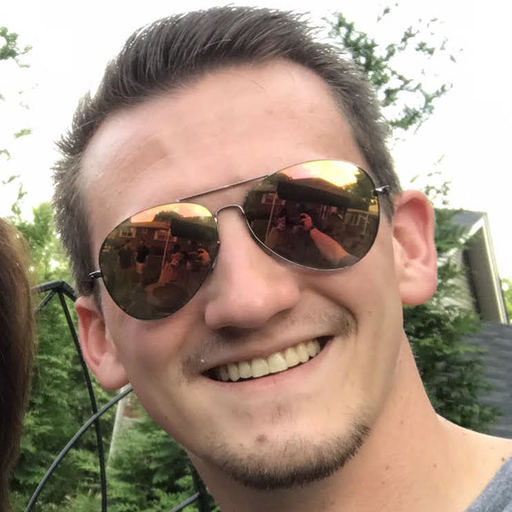 Jason has been writing since he was able to pick up a washable marker, with which he wrote his debut illustrated children's story, later transitioning to a short-lived comic book series and (very) amateur filmmaking before finally settling on pursuing a career in writing about movies in lieu of making them. Look for his name in almost any article about Batman.