11 Best Will Ferrell Movies You Can Stream Right Now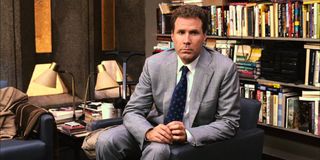 Over the course of the past 20+ years, Will Ferrell has created hilarious characters in some of the quintessential comedies of the modern era. With his commitment to the absurd and ridiculous, the Saturday Night Live alum has become a fixture in film, television and even online videos. And with the release of Netflix's Eurovision Song Contest: The Story of Fire Saga right around the corner, some of you may want to catch up on the best Will Ferrell movies, at least those that are streaming anyway.
Even though you can't find classics like Anchorman, Old School or Step Brothers on any streaming services at the moment, there is still a sizable collection of Will Ferrell movies that show the actor's dynamic range and ability to make everyone laugh, save for Holmes & Watson. From his early days in movies based off SNL characters to his rise as a major player in Hollywood, here are some of the best Will Ferrell movies you can stream right now.
Elf - HBO Max
Jon Favreau's Elf is arguably one of the greatest holiday movies of all time, and to many people, the best Will Ferrell movie. This 2003 Christmas instant-classic combined elements of traditional holiday movies of the past with the chaos and madness of Will Ferrell's take on Buddy the Elf. You don't see Ferrell as an actor in a role, you see an adult dressed like an elf trying to find his long-lost father and spread cheer throughout New York City. And now that Elf is streaming on HBO Max, you don't have to wait for Freeform's annual December marathon.
Stream it on HBO Max here.
The Other Guys - Netflix
Working together, Adam McKay and Will Ferrell created some of the best comedies (and characters) since the turn of the century. Starting with Anchorman in 2004, the pair released five movies together, including the 2010 buddy-cop action flick The Other Guys. Though not as well remembered as some of the pair's other collaborations, The Other Guys features one of Ferrell's more mild-mannered roles as Detective Allen "Gator" Gamble, which works really well paired up with Mark Wahlberg's Detective Terry Hoitz, as they learn to work together and uncover a major crime. Oh, and the "lion vs tuna" scene still brings the laughs 10 years later.
Stream it on Netflix here.
The LEGO Movie - HBO Max
I will be the first to admit, I wasn't that excited to see The LEGO Movie when it first came out, but about five minutes into Phil Lord and Christopher Miller's 2014 animated comedy, I was hooked and never looked back. The animation, story, large ensemble cast, pop culture references and just about everything else make this worth a second (or 100th) viewing, but nothing quite compares to Will Ferrell's President Business. In every scene in which he is featured, Ferrell's tyrannical businessman (and his real-life counterpart "The Man Upstairs") steals the show with his plan of domination with the use of the mysterious "Kragle."
Stream it on HBO Max here.
Stranger Than Fiction - Showtime
Will Ferrell deviated from his normal path in the latter part of 2006 with his portrayal of IRS auditor Harold Crick, who is convinced that someone is narrating every detail of his daily life in Marc Forster's dramedy Stranger than Fiction. With an all-star cast that also includes Emma Thompson, Dustin Hoffman, Queen Latifah and Maggie Gyllenhaal, Ferrell's more dramatic and nuanced performance is the best thing about this movie. Maybe that's why Ferrell was nominated for a Golden Globe for Best Actor (Musical or Comedy). The film has become somewhat of a forgotten gem in recent years, so now's the perfect time to catch it and see Ferrell's range in action.
Stream it on Showtime here.
Casa De Mi Padre - Netflix
Remember what I said earlier about Will Ferrell's commitment to his roles? Well, there's no better place to see it than with his performance in the 2012 Spanish-language comedy Casa de mi Padre, in which the American comedian plays Armando Álvarez, the heir to a Mexican ranch who has to defend his family's home from a ruthless drug cartel. One part telenovela spoof and one part insane action movie, Casa de mi Padre is full of laughs and shouldn't be avoided just because you have to read subtitles throughout its 85-minute duration. There is nothing quite like watching Ferrell's deadpan delivery and ice-cold facial expressions, or his amusing musical numbers.
Stream it on Netflix here.
Megamind - Tubi
On the surface, Megamind seems like just another run-of-the-mill animated superhero movie, but upon watching it, especially Will Ferrell's dynamic performance as the film's titular character, you see that this is anything but the normal movie geared towards younger audiences. Not only is the 2010 animated feature one of the best superhero movies not based on a comic, it is also a great character study of heroes and villains as it plays with the dynamic of the archetypes. By the end of Megamind, you can't help but root for Ferrell's blue supervillain. And hey, you can stream it for free on Tubi right now, so there's no reason not to join in on the fun.
Stream it on Tubi here.
Winter Passing - Tubi
Two years after Zooey Deschanel and Will Ferrell starred alongside one another in Elf, the paired shared the screen once again in the often forgotten indie drama Winter Passing, where the former plays a struggling actress who returns to her childhood home to find the latter living there with her writer father (Ed Harris). Ferrell's portrayal as the odd Corbit is not like much else in the comedian's filmography, and it's actually a breath of fresh air to see the often loud and boisterous actor give a more subdued performance. Throughout the movie, Ferrell's Corbit is strange, quiet, and a great balance to Deschanel's Reese Holdin. Winter Passing is free on Tubi if you're want to see what else Will Ferrell has to offer.
Stream it on Tubi here
A Night at the Roxbury - Amazon
Okay, A Night at the Roxbury isn't the best Will Ferrell movie (or in any other category), but the 1998 comedy marked the first starring role for the actor who would go on to be a part of the biggest comedies of the 2000s. Based on the Saturday Night Live skits featuring Ferrell and Chris Kattan (and whoever was hosting that week), the film adaptation expands on the concept of the "Roxbury Guys" (named Steve and Doug Butabi here) as the pair tries to get into the famed nightclub before coming up with an idea for a club of their own. Despite its shortcomings, the movie did give Ferrell more screen time to show audience what he would become in the years following.
Stream it on Amazon here.
The Producers - Starz
Despite being a bomb at the box office, the 2005 film adaptation of Mel Brooks' film of the same name is a pleasant surprise with great musical numbers and a well-known cast consisting of Nathan Lane, Matthew Broderick, Uma Thurman and Will Ferrell, whose turn as ex-Nazi Franz Liebkind steals the show even though he's only a supporting character. With his singing, dancing, and general mockery of Adolph Hitler and former Nazis in general, you can't help but laugh at his over-the-top characterization.
Stream it on Starz here.
Superstar - Starz
One year after appearing in A Night at the Roxbury, Ferrell starred in another Saturday Night Live skit-turned-movie with the Molly Shannon-led 1999 comedy Superstar. This time, we see Ferrell playing double-duty as Sky Corrigan, the most popular boy in school (and Mary Katherine Callagher's crush), as well as Jesus, who encourages the high schooler to enter her school's talent show. Like many of the SNL movies from that era, Superstar wasn't the best adaptation of a fan-favorite skit, but it did give Ferrell plenty of opportunities to work on different characters. And at times, Sky acts very similar to Brennan in Step Brothers, especially in the "Move on with your life" scene.
Stream it on Starz here.
The Ladies Man - Amazon
Like the previous two entries on this list, The Ladies Man is another adaptation of a popular Saturday Night Live skit that didn't translate all too well on the big screen. Starring Tim Medaows in a reprisal of his Leon Phelps character, this 2000 comedy also features Will Ferrell as Lance DeLune, the leader of the secret group Victims of the Smiling Ass, whose sole mission is to get revenge on the Ladies Man. All in all, Ferrell is quite amusing in his portrayal of the vengeful husband, especially during the first VSA meeting, the wrestling scene and the random song-and-dance number that really gives him a chance to shine. And is there anyone who pulls off a crazed villain better than Ferrell?
Stream it on Amazon here.
Well, that about does it for Will Ferrell movies you can stream right now. Like I said in the beginning, some of Ferrell's best work can be streamed right now, but there are also some other (and forgotten) performances worth checking out. And make sure to check out the list of titles (Eurovision Song Contest included) hitting Netflix in June 2020 here on CinemaBlend.
Your Daily Blend of Entertainment News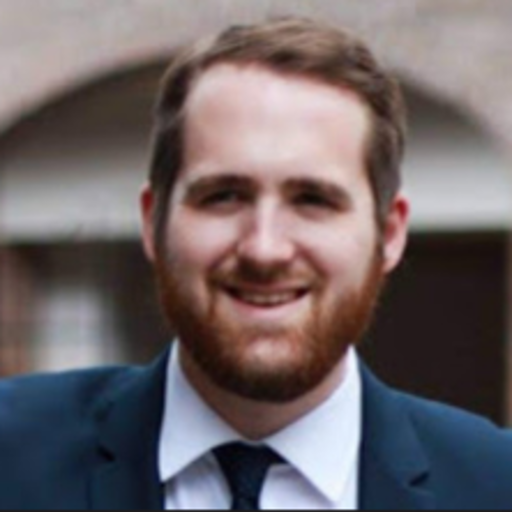 Philip grew up in Louisiana (not New Orleans) before moving to St. Louis after graduating from Louisiana State University-Shreveport. When he's not writing about movies or television, Philip can be found being chased by his three kids, telling his dogs to stop barking at the mailman, or yelling about professional wrestling to his wife. If the stars properly align, he will talk about For Love Of The Game being the best baseball movie of all time.