Black Widow's 6 Best MCU Fight Scenes So Far, Ranked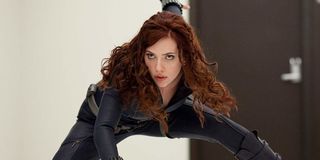 Without the help of a weaponized suit of armor, superhuman serum, an enchanted hammer or a monstrously overdramatic temper, Natasha Romanoff (Scarlett Johansson) is one of the strongest and most capable fighters of the in the Marvel movies. In that regard, it is especially hard to believe the fact that her own solo film, Black Widow, took 10 years to make it into theaters (with a few unforeseen delays, that is).
Furthermore, it often feels like the Russian-born assassin-turned -heroic government agent gets the most attention for her quieter, more emotionally-driven scenes in the MCU than whenever she is kicking ass. Even then, you hear more about the fate of Tony Stark (Robert Downey Jr.) than Natasha's final moment in Avengers: Endgame, which is not to say that one sacrifice outweighs the other, but quite the opposite. Each should be attributed with an equal honor.
We can likely expect on good authority, after the November release of Black Widow, that there will be plenty more moments of ass-kicking to celebrate from this Avenger. Until then, we remember Natasha Romanoff with my choices of her six most breathtaking efforts in hand-to-hand combat we have seen thus far, ranked in ascending order, starting with her introduction into the MCU.
6. Black Widow Vs. Hammer Security (Iron Man 2)
While she was initially introduced in Iron Man 2 as Natalie Rushman, and her true identity as Natasha Romanoff was revealed later on, we saw the true Black Widow finally emerge at the climax of director Jon Favreau's 2010 sequel. Speaking of Favreau, his character Happy Hogan does not feel comfortable with Natasha going into Hammer Industries alone to capture Ivan Vanko (Mickey Rourke), unaware that the S.H.I.E.L.D. agent is more than capable on taking out the entire security staff on her own. She makes it look effortless with every punch, kick, twirl and one hilarious use of mace in her stunning, debut act of heroism in the MCU.
5. Black Widow, Okoye And Scarlet Witch Vs. Proxima Midnight (Avengers: Infinity War)
Natasha Romanoff may have no trouble handling things on her own, but as a founding member of the Avengers, she definitely understands the value of teamwork. She demonstrates this most exquisitely in Avengers: Infinity War when she and Okoye (Danai Gurira) offer Wanda Maximoff (Elizabeth Olsen) a hand against one of Thanos' (Josh Brolin) most sinister allies, Proxima Midnight (Carrie Coon). Even that two-on-one match-up while Wanda takes a quick breather is barely a fair fight, with Black Widow and the Wakadan warrior exhibiting more struggle than usual, until Scarlet Witch telekinetically sends the Black Order member in the way of a rolling piece of machinery, putting this intense close call to a "really gross" conclusion.
4. Black Widow Vs. Hawkeye (The Avengers)
Of course, as a dedicated crimefighter, Black Widow is not opposed to rubbing elbows with a teammate when necessary, especially if said teammate is under hypnosis. In the MCU's first major crossover event, The Avengers, Natasha Romanoff has a bitter reunion with Clint Barton (Jeremy Renner), a.k.a. Hawkeye, whose incomparable archery skills barely give him an edge against his limber old friend, save trapping her arms with his bow before she manages to snatch it out of his hands. The brief, but thoroughly engaging quarrel (arguably the best of the longtime friends' multiple fights throughout the MCU) ends with Romanoff bringing Barton back to reality with some cognitive recalibration. In other words, hitting him "really hard on the head."
3. Black Widow Vs. French Mercenaries (Captain America: The Winter Soldier)
You have a better shot for a clean sweep of a targeted area if you honor the "ladies first" rule with Black Widow, which she shows off in Iron Man 2 and then cements the guarantee by topping that demonstration in the first action set piece from Captain America: The Winter Soldier. She and Steve Rogers (Chris Evans) infiltrate a hostage situation on a S.H.I.E.L.D. ship overrun with French mercenaries, one of which Natasha Romanoff uses as a base for a Mission: Impossible style dive by first securing her rope around his neck by before crossing multiple floors to take out the rest, rarely repeating the same action for each apprehension. Directors Joe and Anthony Russo's MCU debut may technically be Cap's movie, but Black Widow owns the first 15 minutes.
2. Black Widow Vs. Interrogators (The Avengers)
What all the previous scenes have in common is Black Widow's signature stealth suit, complete with combat boots, to aid her performance, it would be a whole different story to pull all of that off in a cocktail dress and heels while tied to a chair. In her first scene in Joss Whedon's The Avengers, when the interrogation of an undercover Natasha Romanoff is interrupted by a call from Phil Coulson (Clark Gregg), that is just what she does. Despite every flawlessly executed, brutal blow Black Widow delivers throughout the fight, the most giving detail of her dominance is Coulson, hearing all the commotion on the other end, but making no other effort other than patiently wait for her to finish them off and take him off hold.
1. Black Widow Vs. Crossbones And Goons (Captain America: Civil War)
One moment that encapsulates all key elements of every great Black Widow fight (weapons handling, sharp improvisation and teamwork, specifically) occurs, once again, in the opening action sequence of a Captain America sequel (but really an Avengers movie by definition, in essence). Nathasha Romanoff steals the spotlight, moving between Crossbones' (Frank Grillo) red-shirts (even using one as a shield against a grenade inside an armored van), having evidently adopted some extra grit to her balletic fighting style. A final Mexican stand-off over a vial containing an infectious disease ends when Sam Wilson's (Anthony Mackie) drone, which he nicknames "Redwing," gives her the upper hand to intercept the vial in one acrobatic movement, giving Captain America: Civil War the perfect warm-up round and Black Widow her finest moment in combat.
What do you think? Do these fight scenes show Natasha Romanoff at her best, or does this list make you sadder than that one scene in Avengers: Endgame? Let us know in the comments and be sure to check back for additional information and updates on Black Widow, as well as more of our ranked picks for the MCU's greatest hits, here on CinemaBlend.
This poll is no longer available.
Your Daily Blend of Entertainment News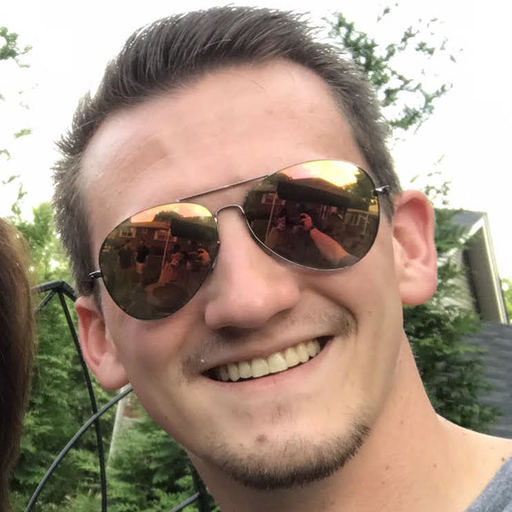 Jason has been writing since he was able to pick up a washable marker, with which he wrote his debut illustrated children's story, later transitioning to a short-lived comic book series and (very) amateur filmmaking before finally settling on pursuing a career in writing about movies in lieu of making them. Look for his name in almost any article about Batman.