12 Stranger Things Behind-The-Scenes Facts You Might Not Know About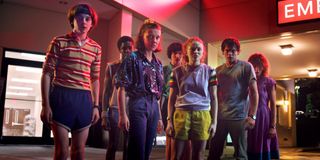 Despite an overall plot and tone that borders on the familiar, the driving force of Stranger Things is what is kept unknown as a means of keeping things all the stranger indeed to both viewers and the characters. Of course, true fans are devoted to knowing everything about what goes on both in the story or behind the scenes. The latter is where we come in.
Credited as responsible for bringing the '80s back to the mainstream, the smash hit Netflix original series follows a group children and adults who discover something out of a Steven Spielberg sci-fi special, with a good helping of Stephen King and hint of H.P. Lovecraft, lurking in their small town of Hawkins, Indiana. Even after overcoming the harrowing circumstances of Stranger Things' 2016 debut season (set in 1983), the gang becomes prone to more, increasingly worse horrors (puberty among them) in its two "sequels."
The mysteries also continue to add up with each season, especially after that chin-stroker of a mid-credits cliffhanger at the end of Stranger Things 3. For the sake of everyone's enjoyment of the series' highly anticipated fourth (and possibly final) season, we will refrain from going too deep what we are expected to see, but these 12 facts should help fans shed light on the equally strange things from the set of this nostalgic masterwork and beyond.
After The Duffer Brothers Were Refused 2017's It, They Pushed Stranger Things Into Development
You can tell from the typeface of the Stranger Things logo, in addition to certain plot points, that creators Matt and Ross Duffer take much inspiration from Stephen King. In fact, while the hit remake of It was still in development, the Duffer Brothers were gunning to bring their vision to the horrifyingly clownish story, but were turned down. Instead, they decided to push forward on the long-tinkered idea of their own King-esque story which became their sensational Netflix series which, coincidentally, stars It actor Finn Wolfhard.
Millie Bobby Brown's Stranger Things Haircut Brought Her Father To Tears
Millie Bobby Brown has changed a lot since breaking out on Stranger Things, particularly her hair, having debuted the telekinetic Eleven with a look that she agreed to with inspiration from the "badass" Charlize Theron in Mad Max: Fury Road. However, not everybody was too happy about the new look, as footage of the haircut, filmed by her mother and uploaded to YouTube very subtly reveals. According to a report by Entertainment Weekly, Brown's father is not seen in the video because the sight of his daughter undergoing the head-shaving made him cry, forcing his exit.
The Duffer Brothers Played A Brutal Prank On Noah Schnapp's Mother
One Stranger Things cast member who is not particularly fond of his character's haircut is Noah Schnapp, whose disappearance in Season 1 is just the first of the many disturbing occurrences that the series' title refers to. Among them was fake corpse bearing a striking resemblance to Schnapp as young Will Byers, which proved to be a great shock for viewers and the young actor's mother, as well. In an article written by the Duffer Brothers for Entertainment Weekly, they recall the moment they "crossed a line" by startling her with their own copy of the body, before she changed her tune, giddily taking selfies with the frighteningly realistic prop.
Steve Harrington Was Meant To Be A Lot Worse On Stranger Things
Probably the most famous haircut on Stranger Things is that of Steve Harrington (Joe Keery), whose only major change has been his personality, having been originally written as "the biggest douchebag on the planet," as Ross Duffer informed Variety. In fact, there were even plans for him to take an especially dark turn and sexually assault Nancy Wheeler (Natalia Dyer) before suffering a Season 1 demise, as an interview with Keery from GQ reveals. However, the now 28-year-old actor surprised the Duffer Brothers with a likability that did not fit the intended arc, leading to his evolution into a fan favorite character and the creation of Billy Hargrove (Dacre Mongomery) to fill in as the series' human villain.
Dacre Montgomery Actually Slimmed Down To Play Billy In Stranger Things 3
Speaking of the devil, Dacre Montgomery's Billy Hargrove has an interesting duality, coming off as both an insufferable asshole (even when not possessed by otherworldly beings) and a charming heartthrob. The Australian actor's secret, as he shared with Lifestyle Inquirer, was to shed the chiseled figure from 2017's Power Rangers to reflect the physique a guy his age would more accurately have in the 1980s and give the otherwise monstrous personality a humanizing quality for Season 3 of Stranger Things.
Gaten Matarazzo Shares A Real Medical Condition With Dustin On Stranger Things
In Stranger Things 3, Dustin Henderson (Gaten Matarazzo) claims that having "no collarbones" makes crawling through the Starcourt air vents no challenge to him, which leads Steve to explain to Robin (Maya Hawke) how his buddy has a rare condition called cleidocranial dysplasia, which creates abnormal development in the certain parts of the skeleton. Matarazzo was actually born with this and the Duffer Brothers would later write it into the show as away to explain why his character was missing a few teeth in Season 1.
Millie Bobby Brown Had An Odd Glitter Mishap That Caused A Production Delay
One cast member "problem" that the Duffer Brothers opted not to write into the show was when Millie Bobby Brown showed up to the set of Stranger Things' first season inexplicably covered in glitter, which caused them to postpone shooting that day while they spent 45 minutes removing the sparkly decor from the actress. The creators recalled the experience to NPR as the moment they realized the then 11-year-old was still "a little girl" despite possessing an astonishing talent to rival her grown-up co-stars.
Characters Smoking On Stranger Things Caused Controversy
Despite widespread positive reception, Stranger Things 3 was not without its critics, but not so much from anything related to the story. The series was dubbed one of the most egregious examples of on-screen tobacco use based on the results of a survey issued by the Truth Initiative in July 2019, referencing frequent depictions of Joyce Byers (Winona Ryder) and Hawkins Police Chief Jim Hopper (David Harbour) smoking cigarettes in particular. In response, Netflix released a statement that, as reported by The Hollywood Reporter, that "all new projects that [they] commission with ratings of TV-14 or below for series or PG-13 or below for films, will be smoking [or vaping] free, except for reasons of historical or factual accuracy."
Stranger Things 3 Was Filmed In A Real '80s-Era Mall
Speaking of historical accuracy, the production crew for Stranger Things did a stellar job capturing the aesthetic of 1980s teens' most common indoor summer attraction in the design of Starcourt. The secret: Atlanta's Gwinnet Place Mall, the actual shopping center they filmed in, was built in 1984, a year before Season 3 takes place. Chris Trujillo, speaking to the Los Angeles Times, praised the location for harboring "echoes of what had been an incredibly '80s showpiece mall atrium," in reference to its many abandoned store outlets.
Ethan Hawke and Uma Thurman's Daughter Plays Robin In Stranger Things
Starcourt is also where we meet the latest addition to the Hawkins Clan, and Steve's Scoops Ahoy co-worker, Robin Buckley, who may bear an awfully familiar resemblance to some of elder fans. The reason might be that the actress who plays the memorable new character, Maya Hawke, is the daughter of Ethan Hawke and Uma Thurman, both Oscar-nominated icons of the decade that follows Stranger Things' period setting. The rising starlet followed her breakout role in the series by collaborating with her mother's old friend Quentin Tarantino, for whom she played Manson Family member Flowerchild in Once Upon A Time... In Hollywood.
Hopper's Actual Cabin Is A Stranger Things-inspired Escape Room
One of the most frightening moments of Stranger Things' third season involves a monstrous attack on the cabin owned by Hopper. That same summer, any fans who felt they could take on the Mind Flayer better than our young heroes were free to try it, and at the very same location, too. The authentic backwoods cabin, which only cost $1 of the series' budget to use, can be found at the site of an Atlanta escape room company called Escape Woods, who actually turned it into one of its own attractions in 2019, challenging patrons with tasks much like what goes on in the Upside Down.
Stranger Things' Creators Were Accused Of Plagiarism
The Hopper's Cabin escape room is one of many ways Stranger Things has influenced pop culture, but is it true that the idea of the series was influenced by someone else's work? Well, to be frank, the answer is no, because Charlie Kessler, who accused the Duffer Brothers in 2018 of ripping off his 2011 short film Montauk (which is coincidentally similar to Season 1), dropped the suit after evidence surfaced to prove the twins began developing the plot in 2010. I could dub this another "great minds think alike" scenario, but that would be a far too generous description for a man seeking to tarnish the legacy of two fellow artists.
Be sure to check back for more information and updates on the popular sci-fi adventure series, as well as additional behind-the-scenes looks at some of your favorite movies and TV shows, here on CinemaBlend.
Your Daily Blend of Entertainment News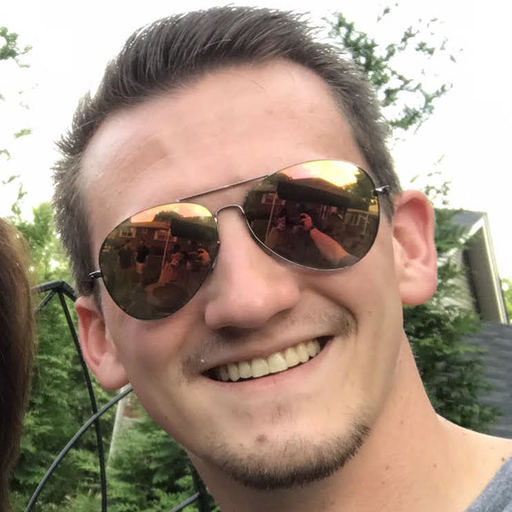 Jason has been writing since he was able to pick up a washable marker, with which he wrote his debut illustrated children's story, later transitioning to a short-lived comic book series and (very) amateur filmmaking before finally settling on pursuing a career in writing about movies in lieu of making them. Look for his name in almost any article about Batman.