Where You've Seen The Ted Lasso Cast Before, Including Jason Sudeikis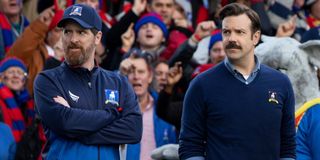 Admittedly, when I first saw that Apple was releasing a streaming service, I rolled my eyes and said, "God, not another streaming service" and didn't get a subscription for some time. But then, Ted Lasso came out, and if anyone knows me, I love sports about as much as I love writing, and when I discovered that the series was about a Division II college American football coach who starts to coach actual football, I was like "Alright, sign me the heck up."
Not only has Ted Lasso had great reviews for the performances of the actors, the story, and the pure optimism of the main character made this show a hit from the start, and while I feel that everyone at some point has seen Jason Sudeikis, the Ted Lasso cast is versatile and amazingly talented and they've been in a slew of different movies, shows, and other projects. From comedy movies to big-time TV hits, this is where you've seen the cast of Ted Lasso before.
Jason Sudeikis (Ted Lasso)
The star of Ted Lasso has been around for some time, and honestly, I'm surprised it took this long for him to get his own TV series. Jason Sudeikis has starred in multiple movies and TV shows, but we can just take a look at some of his most memorable.
First of all, he was on Saturday Night Live from 2005-2013 not only as a cast member but also a writer and had some guest roles on 30 Rock. From there, he went on to have starring roles in We're The Millers, Hall Pass, Horrible Bosses (both the first one and the second one), and plenty more. Sudeikis also stepped into the voice work world when he went on to be in The Angry Birds movie, as well as its sequel.
If you're looking for something that might tug your heartstrings, however, Sudeikis has also had a main role in the coming-of-age comedy/drama, Booksmart, so there's no doubt that Sudeikis has some range, even with his main roles usually revolved around comedy.
Hannah Waddingham (Rebecca Welton)
Oh, Rebecca. I have to admit I wasn't surprised at her evolution over the course of Season 1 of Ted Lasso, but I have to admit that it still made me smile, as almost cliché as it was. I think that was because Hannah Waddingham did such an amazing job at the role, but only when I looked up who she was before Ted Lasso was my mind blown.
Alright, for all my Game of Thrones fans, this will make you freak. Did you know that Waddingham was actually Septa Unella? You know, the member of the Most Devout and the septa that quite literally tortured both Margaery Tyrell and Cersei Lannister? Yeah, I didn't know either and practically jumped out of my bed.
I was shocked to see this, considering it was such a different change of pass for an actress, but that just shows how great Waddingham is. If you haven't seen Game of Thrones, however, you might have seen Waddingham in the most recent remake of the classic 12 Monkeys TV series, or the Netflix comedy, Sex Education, so she has her acting chops spread all over the map. Who would have thought?
Jeremy Swift (Leslie Higgins)
I love Leslie. He's such a dork but also the hardest worker I think I have ever witnessed on TV, and Jeremy Swift brings that awkwardness with a side of charm easily on Ted Lasso.
This isn't Swift's first time on TV though, as he's had roles in both Downton Abbey as Septimus Spratt, and the British TV series, Being Human as Emil Parsons, so it's clear that Swift has had some experience along with the acting world.
But in regards to movies, you might have seen Swift as a spaceman in Jupiter Ascending way back in 2015, or you might have seen him possibly as a lawyer in the Disney sequel Mary Poppins Returns. Since then, however, it seems Swift is fully devoted to Ted Lasso, for now, so we're going to see Leslie around for a long time.
Phil Dunster (Jamie Tartt)
Oof. That's all I have to say about Jamie.
Nah, I'm not that mean, but Jamie in Ted Lasso is definitely a man to be worked on throughout the show and needs a serious attitude check multiple times. However, that doesn't mean that Phil Dunster, the man behind Jamie Tartt, is just as bad.
Dunster is relatively new to the film world, but that doesn't mean that he's been in anything not seen. Most recently, you might have seen him Murder on the Orient Express, even if the role was a bit minor compared to some of the others. He also recently had a co-starring role in the biopic film about Judy Garland, Judy, one film that went on to get nominated for multiple awards.
In terms of TV, Dunster has had a couple of appearances in TV shows, such as portraying Count Andrei Razumovsky in Catherine the Great, a British miniseries talking about the famous ruler of Russia. Ted Lasso, however, is his first step into the sports world though.
Brett Goldstein (Roy Kent)
Okay. Raise your hand if you hated Roy at first in Ted Lasso but over time you came to like him. raises hand.
Again, another character that really rubbed my buttons the wrong way at first but, unlike Jamie, he really won me back by the end of the season, and that's thanks to Brett Goldstein.
Like Phil Dunster, Kent is relatively new to the film and TV world, having only been in work for about a decade now compared to some of the others on this list. Even so, he's had plenty of guest appearances on popular shows that might ring a bell for you. For example, he's been on Drunk History, the comedic retelling of historical events on Comedy Central, the beloved Doctor Who, and a couple of British sitcoms such as Derek and Drifters, so the small screen is familiar territory for the actor. Ted Lasso, however, it where Goldstein really shines in my opinion.
Brendan Hunt (Coach Beard)
Admittedly, when I first saw Coach Beard in Ted Lasso, I thought he was going to be like the character cliché he portrayed – amazingly cringy and not done well, but over time I actually genuinely began to like his more nuanced personality, and that's all because of Brendan Hunt and his excellent delivery.
For fans who don't know, Hunt is actually one of the co-creators of Ted Lasso, so he's been around for some time as a writer. Even so, Hunt has had a couple of acting roles that you might have seen him in, including Sudeikis' We're the Millers as well as Horrible Bosses 2.
Hunt has also had guest appearances in multiple hit sitcoms, such as NBC's Community, How I Met Your Mother, and Key and Peele, so Hunt is no stranger to the ways of comedic television. It was only a matter of time before he brought those talents to his own show.
Nick Mohammed (Nathan Shelley)
I adore Nathan so much in Ted Lasso. He's like the epitome of an awkward guy who only wants to be appreciated, and Nick Mohammed does a fantastic job of bringing that sort of shy but sweet characterization to the man. But Nathan has been around in some pretty big films that you might have seen him in.
In regards to drama, Mohammed has appeared in the 2015 space hit, The Martian, as well as The Nutcracker and the Four Realms. He's also appeared in Bridget Jones' Baby and has done some voice work acting as Piglet in the most recent adaption of the classic character, Christopher Robin.
Something else that Mohammed shares in common with a couple of other stars on this list is that he has also appeared in Drunk History as well. No wonder he's so funny in Ted Lasso.
Juno Temple (Keeley Jones)
When I first saw that Juno Temple, who plays Keeley Jones, was in Ted Lasso, I knew that name sounded very familiar, and for good reason, as her career is full of familiar titles.
One of her earliest debuts was in The Three Musketeers as Queen Ann back in 2011, followed by appearances in multiple other big-time movies. For superhero lovers, you might have seen her in The Dark Knight Rises, one of the more famous Batman adaptions. If you're a Disney fan, Temple had a role in the Maleficent sequel, Maleficent: Mistress of Evil. For drama, Temple had a role in Wonder Wheel, showing off her acting chops, so it's clear she has plenty of range. You maybe have also seen her in Atonement, Horns and the HBO series Vinyl.
And of course, she also has appeared on Drunk History in the past. I'm beginning to see a trend here.
James Lance (Trent Crimm)
Trent Crimm in Ted Lasso is someone I can hold a bit of respect for considering I don't think anyone would have taken someone like Ted Lasso seriously at first if this was a real-life situation. Even so, James Lance brings a bit of humanity to an otherwise stoic journalist.
James Lance has guest-starred in multiple British TV shows. Some of his roles being in shows titled Being Human and the ITV drama Boy Meets Girl, alongside the popular British actor, Martin Freeman.
Anthony Head (Rupert Mannion)
Well, we can all collectively agree that Rupert in Ted Lasso is an absolute piece of human garbage, but that doesn't mean that Anthony Head is like that at all. In fact, I'd say that Head is a pretty cool dude, and his filmography reflects that.
You might have seen Head in a couple of popular films, including Ghost Rider: Spirit of Vengeance, as well as Percy Jackson: Sea of Monsters. But, if superhero or fantasy films aren't your cup of tea, maybe Oscar-nominated films are, as Head had a role in The Iron Lady.
Among his most prominent roles, Anthony Head played Buffy's watcher, Rupert Giles, in Buffy the Vampire Slayer. But as of recently, he's been in Jack Ryan on Amazon Prime and Drunk History like many of his co-stars here.
Andrea Anders (Michelle Lasso)
I'll always think that their story was pretty depressing compared to the happy, upbeat show that is Ted Lasso, but I think Michelle Lasso is actually a much needed character to balance out the titular character. Andrea Anders does an excellent job of showing that family dynamic, and how unfortunate a divorce can be on a family.
Anders however has been around for some time, and Ted Lasso is not her first go-around of the TV sitcom. Anders has had roles in Joey, the Friends spinoff, as well as Mr. Mom, and a starring role in Better Off Ted.
She also had guest spots on Modern Family and Young Sheldon, so there's plenty of comedic parts out there where fans of the show might have seen her – even if most were a little less dramatic than Ted Lasso.
While we all wait for Season 2 of Ted Lasso, we might as well do some hunting on where our favorite stars are. Now if you'll excuse me, I'm going to go and watch multiple episodes of Drunk History.
Your Daily Blend of Entertainment News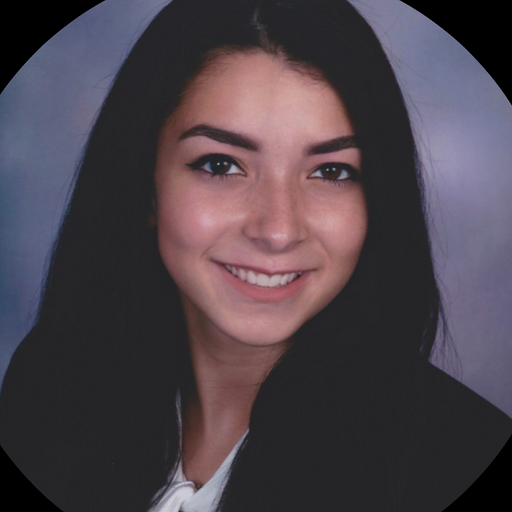 Big nerd and lover of Game of Thrones/A Song of Ice and Fire. Will forever hate season eight. Superhero and horror geek. And please don't debate me on The Last of Us 2, it was amazing!