Notorious Vs. All Eyez On Me: Which Rap Biopic Was Better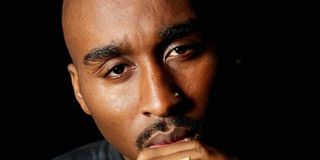 It's the year 2020, and some people are still debating who was the better rapper—The Notorious B.I.G. or Tupac Shakur. And while I'm biased when it comes to their music, I'm definitely less biased when it comes to their biopics. Notorious, based on Christopher Wallace, and All Eyez on Me based on the life of Tupac Shakur, both have their strengths and weaknesses.
And while I'll admit that neither movie is great (Straight Outta Compton runs circles around both of them), I can say that both films are special to me since both Biggie and 2Pac were a huge part of my childhood. But which rap biopic is better? You're about to find out.
The Story
What's a biopic without an interesting story? Both movies go into the lives of their subjects, but which one is the most accurate and satisfies the fans more?
Notorious
Notorious is told in flashback, starting at Biggie's death, and then going into his childhood, his jail time, his rise to fame, and then his ultimate demise. But how accurate is the movie?
Well, it depends on who you ask. Rapper, 'Lil Kim, played by Power's star Naturi Naughton didn't appreciate how she was portrayed. But otherwise, it seems to be mostly accurate judging from what his family and friends have said. But is it interesting? The answer is yes! The story moves briskly, and it even has humor at times, just like The Notorious B.I.G. himself.
All Eyez on Me
All Eyez on Me is also told in flashback, starting off in a correctional facility and then flashing back to Tupac's youth. We get to see his friendship with Jada Pinkett as well as his work with The Digital Underground, and his acting career. We even get to see a lot more of his relationship with Biggie (more on that later). But is this movie accurate?
Like Notorious, it depends on who you ask. Jada Pickett Smith was especially harsh on the film, saying that the reimagining of her friendship with Tupac to be "deeply hurtful." But rapper MC Hammer praised it, calling it an "excellent truthful portrayal." But is it interesting? Well… kind of. It has its moments, but it lingers a bit too much on Pac's Thug Life side and not as much on his fun-loving or poetic side. Oh, well.
The Victor: Notorious
Notorious is a lot more fun than All Eyez on Me. I don't know if that's because of the rapper's lives themselves, but Tupac's life seems like it deserved better. So Notorious wins this one.
The Lead Performances
A biopic is only as good as its lead performance. So how well do the actors do in their roles?
Notorious
Jamal Woolard stars as Biggie, and does a pretty good job. He (somewhat) has the look, the voice, and the style of the rapper. Which I guess is good enough. If you squint, you might think it's Biggie, but the actor isn't fooling anybody. I definitely knew I was watching an impersonator.
All Eyez On Me
Demetrius Shipp Jr. IS Tupac. He looks like him, sounds like him, and even has his swagger. You couldn't get a better actor to play the role.
And that really means a lot, since the movie around him isn't all that great. But Demetrius Shipp Jr. makes the movie worth a watch, so at least that's saying something.
The Victor: All Eyez on Me
All Eyez on Me is not the best movie, but Demetrius Shipp Jr. makes for a better Tupac than Jamal Woolard does for Biggie.
The Side Characters
Biopics are centered around a single person, but the people around that person are equally, if not more, important. So which movie has the better side characters?
Notorious
Notorious features some of the Bad Boy roster, but not all of it (like where's Ma$e? Where's Black Rob? Where's The Lox?). That said, the actors that are in the movie don't really resemble or even sound like the people they're supposed to be.
And no disrespect to Anthony Mackie but his portrayal of Tupac is overacted and a tad ridiculous. In fact, that one performance alone kind of drags down every other performance since it stands out so sharply. Great story, but iffy acting at best.
All Eyez on Me
Here's what's interesting. A lot of the "characters" in All Eyez on Me are also in Notorious. Snoop Dogg, Suge Knight, even Biggie (played by Notorious's own Jamal Woolard!) are also in All Eyez on Me. And they're much better in this film.
All Eyez on Me's weakness is really in its storytelling, but not so much in its acting. The actors do an excellent job of their portrayal of all the different real people, and Dominic L. Santana's Suge Knight is rub-your-eyes good. I mean, I really thought it was Suge Knight when I first saw him! The resemblance is uncanny.
The Victor: All Eyez on Me
All Eyez on Me is the clear winner here. How could it not be? It even has Notorious's Biggie Smalls in it. That's a clear win in my book.
The Songs
What good is a musical biopic without an excellent soundtrack? Of the two rap movies, which movie has the better tunes?
Notorious
Notorious uses its songs effectively in concerts and in the studio. Some of the songs in the film include "Juicy," "Party and Bullshit," and of course "Hypnotize." And the songs fit the story nicely. Even if you don't like the movie itself, you can't hate on that soundtrack.
All Eyez on Me
Much like Notorious, the songs in All Eyez on Me are played at appropriate times and kind of act as a segue from scene to scene, so it flows nicely. Some of the tracks in this movie include "Same Song" from Pac's Digital Underground days, "Keep Ya Head Up" and "California Love." Really, it all just depends on whose songs you prefer. They're both great soundtracks.
The Victor: Notorious
I want to say tie, but I just feel like Notorious is a little bit more creative with how it slips its songs in. Plus, "Hypnotize" is one of my favorite songs ever, so…
The Way It Captured the Era
Both rappers fully represent the '90s. But which movie does it better?
Notorious
Notorious is interesting since it represents both sides of Biggie. It shows the thuggish side of him, but also the flashiness of the '90s. That said, it could have gone a bit further with the flashiness. When I think of the Bad Boy era, I see a lot more color and panache. Half of Bad Boy Records brand was the image, and we don't really see that here.
All Eyez on Me
All Eyez on Me is a lot more focused on Tupac in general. We see the police brutality on the West Coast and a lot more of the streets. This fuels the whole reason gangsta rap was so popular at the time.
Still, its showcase of the '90s is pretty one-note, and it feels like it fits more in today's time rather than back then, which might have been the point.
The Victor: Notorious
I think Notorious could have gone a bit further, but this wasn't the Bad Boy movie. It was the Notorious B.I.G. movie. So, it narrowly wins this category, but only by default.
Honestly, if you prefer 2Pac's music to Biggie's, then you might as well call the two movies a tie. The acting in Notorious is serviceable, and the story in All Eyez on Me is tolerable. But if I had to choose one to recommend, it would be Notorious. But which one would you pick? Sound off in the comments.
This poll is no longer available.
Your Daily Blend of Entertainment News
Rich is a Jersey boy, through and through. He graduated from Rutgers University (Go, R.U.!), and thinks the Garden State is the best state in the country. That said, he'll take Chicago Deep Dish pizza over a New York slice any day of the week. Don't hate. When he's not watching his two kids, he's usually working on a novel, watching vintage movies, or reading some obscure book.
Your Daily Blend of Entertainment News
Thank you for signing up to CinemaBlend. You will receive a verification email shortly.
There was a problem. Please refresh the page and try again.