Robin Hood And 5 Other Classic Stories That Need To Stop Getting Remakes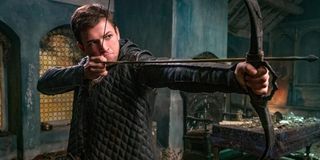 There are many classic tales that have withstood the test of time. Some stories still live on decades or even centuries past their original telling, but that doesn't mean they deserve to run indefinitely in movies. Unfortunately, some executives seem to think the opposite, so consumers are force-fed the same tired and unnecessary remakes of classics again and again. Just look at the multiple new takes on Pinocchio arriving in the coming years.
Most of the time I can let it slide, but with others, I can keep my silence no longer. It's time for Hollywood to walk away from these franchises, either because they've been done to death or because they likely will be in time and they've already done the best they could. Here are a few of the worst offenders, with some sound reasoning as to why each should be put out to pasture.
Robin Hood
The story of Robin Hood has been told at least a dozen times on the big screen, and that's just including the features that are in the English language. Hollywood just loves to tell the story of the thief who robbed the rich and gave to the poor. It may be because this is an underdog story of how a common cutpurse wins the hand of a fair maiden, or it could be because the character is in the public domain, and therefore cheap to use.
Be that as it may, there have been five films that told the story of Robin Hood since 1990, and the bulk of them didn't bring much to the table creatively. The one that did, Robin Hood: Men In Tights, was pretty divisive amongst critics, though mostly because the movie was measured against director Mel Brooks' earlier works. Still, this franchise has failed to impress as of late, and with the loss at the box office and dismal reviews the latest incarnation got, it may be time to put the franchise out to pasture.
Murder On The Orient Express
Agatha Christie's classic mystery is just that, a classic. It's only been adapted and remade for the big screen a couple of times, but the story has been adapted several more times across television and radio drama. That's not to mention the many times the general premise has been parodied in some way or another in pop culture, which is just about any time a show delivers a mystery on a train.
Even though it hasn't been done nearly as much as other movies on this list, Murder On The Orient Express feels played out. Even the latest installment was criticized for not deviating too much from the formula, and it doesn't have the excuse that past adaptations have explored all other avenues. Sure, it may be an easy way to load up an ensemble cast and throw them together for a feature just ahead of the holiday season. Unfortunately, the 2017 release made a ton of money at the box office, soI'm betting dollars to donuts we'll see another remake in the next few decades, especially if that Death On The Nile sequel isn't a hit.
A Christmas Carol
Americans love Christmas movies, and apparently old crotchety British men getting the shit scared out of them on Christmas Eve too. A Christmas Carol has been adapted frequently for cinema since 1901, for a total of 28 live-action and animated features. This doesn't count derivative works, of course, which could also be argued because of their association with the character of Ebenezer Scrooge.
To its credit, A Christmas Carol has been proven highly adaptable over the years. It's been serious, spooky and we've even had The Muppets take a crack at it. Having said all that, I think we've hit this tale from just about every angle that can possibly be done. Surely there are other tales of greed and someone having a change of heart, or at least some other way to show the 1% to be a bit more giving around Christmas time.
Annie
This may be news to some reading, but "Little Orphan Annie" was a poem by James Whitcomb Riley written way back in 1885. It's had quite a run since then, going from comic to radio play to the big screen to Broadway to an adapted Broadway musical back on the big screen. It's had a good run, but it's a "hard knock life" and when it comes to this franchise. It may be time to stop looking towards tomorrow and let the sun set on this one.
The last Annie was not a hit with critics, with many pointing to the John Huston version as the definitive movie. Of course, that movie is merely an adaptation of the Broadway hit, so perhaps this franchise was always meant to be a stage production more than it ever was a movie. Annie remakes don't come around all that often, but I think it's optimistic to say we'd never see another, so it just said needs to be said the franchise may have peaked.
The Jungle Book
Rudyard Kipling's The Jungle Book may not immediately come to mind when it comes to classics that have been done to death, or at least it wasn't to me. This may be because the animated Disney classic is so iconic, and the live-action Disney remake, while a bit derivative, did pretty well with audiences overall. Both are solid movies, and while they may not be stand-out favorites, they're both ones that warrant a watch every now and again.
As for the rest of The Jungle Book adaptations, they're largely unremarkable. That's not to say none of them are lacking in moments, but much like with Annie, when there's one entry in the bunch that's especially iconic, it's going to be hard to overshadow it or anything associated with it. The other ones haven't done something worthy of overturning the hearts and minds of those who love the House of Mouse's version.
Carrie
Admittedly, it feels weird to have a work by Stephen King on this list, probably because his works are several decades younger than most of the material on this list. And yet, Hollywood has spent the past few decades adapting and remaking his work, and after looking at the shelf life other literary classics have had in Hollywood, it's silly not to think some of these Stephen King works could be getting Hollywood remakes 50-100 years from now.
With that in mind, we've seen a few remakes of Carrie over the years, and even if it is dated, none of them measure up to the quality of the 1974 version. Sissy Spacek kills it in the role and the mid-'70s setting is just perfect. This story doesn't need smartphones, the internet or really any outlet in which Carrie can escape the cruel high school world and overbearing nature of her mother. Not every adaption gets it right on the first try, but I think this one did.
Any other remakes that just need to quit while they're ahead? Let us know in the comments below, and be sure to stick with CinemaBlend for all the latest happening in television and movies.
Your Daily Blend of Entertainment News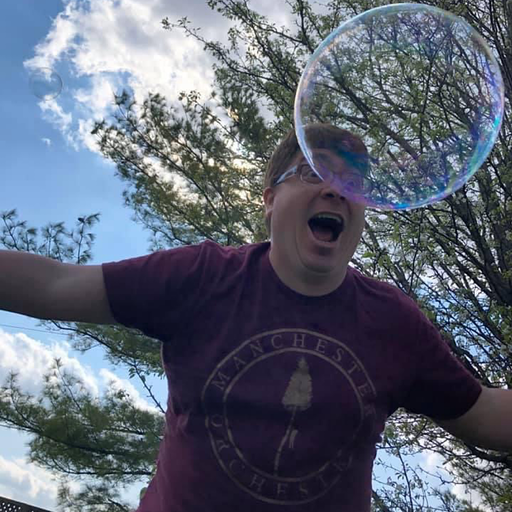 Mick contains multitudes and balances his time reporting on big happenings in the world of Star Trek, the WWE, reality television, and other sci-fi shows.